As part of the 2021 Student Life Awards, we're proud to feature student leaders from across campus that were nominated and won the various leadership awards for their contributions to and leadership of the University community. These students/student groups were nominated by their peers, faculty and staff and were selected from outstanding candidate pools.
We congratulate them and all of our award nominees and thank them for their accomplishments during the past year!
A special thanks to our award sponsors:
The Office of Community Outreach, the Office of Student Financial Services, the Vice President for Global Affairs, Graduate Education, SUBOG, Office of First Year Programs & Learning Communities, the Office of Veterans Affairs and Military Services, the Office of Leadership & Organizational Development, Spirit ~ Pride ~ Tradition, and UConn PIRG.
Sincere thanks are extended to Nikki Garcia, Anna Milot, and Casey Gonzalez for their hard work in organizing and coordinating the 2021 Student Life Awards Program.
Additional thanks to the members of our Student Life Awards Selection Committees for their support of student leadership on campus (team captains in asterix*):
Sarah Durning* · Leslie Lawrence · Steve Drasdis · Jennifer Morenus · Mya Johnson* · Terrence Abney · Travis Mason · Kristen Dostaler · Veronica Jacobs · Jose Garcia* · Kathy Fischer · merz lim · Anne Kim · Alexis Roach* ·  Miguel Colón · Trisha-Ann Hawthorne · Krista O'Brien · Kurt Daigle* · Nikki Garcia  · Dan Doerr · Connor Dougan · Casey Gonzalez* · Gabrielle Erestain · Kristen Carr · Lyndsey Masterson
Andrea Dennis LaVigne Scholarship for Advancing Diversity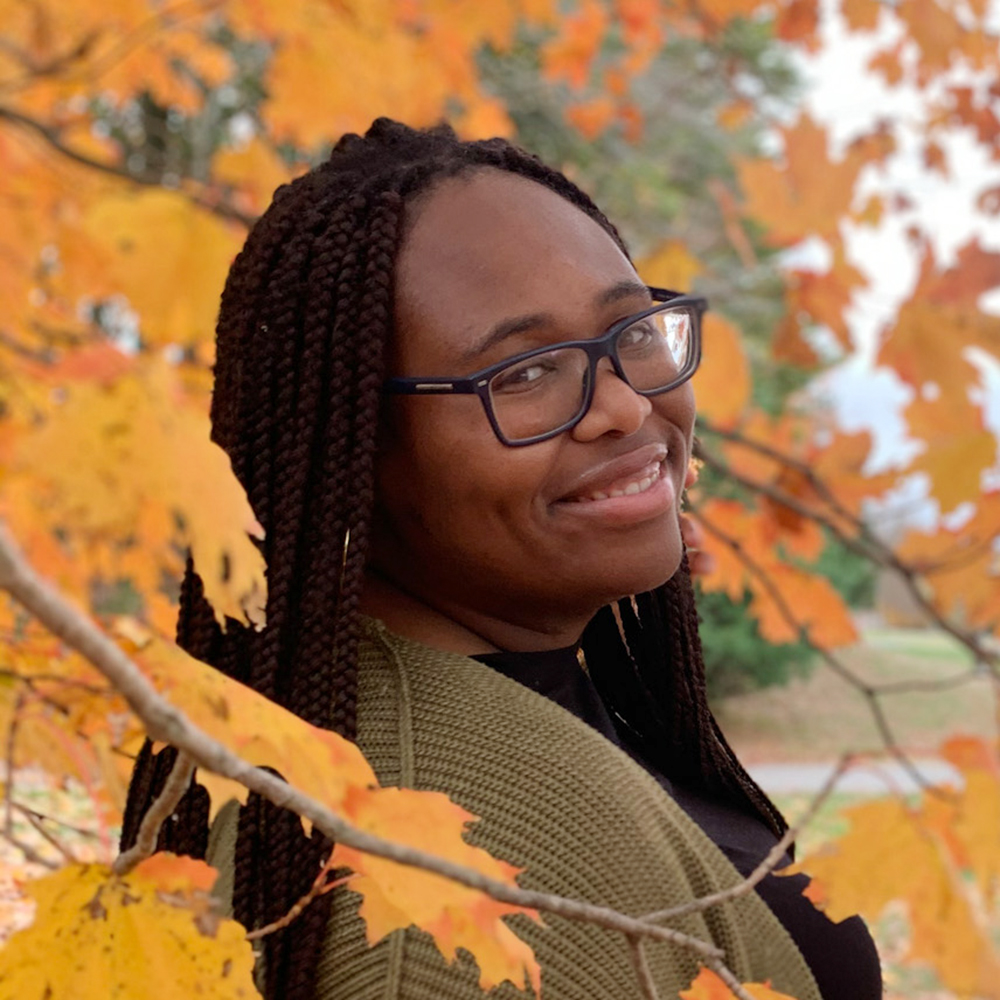 Recipient: Olasubomi 'Mini' Ajayi
Mini is a senior, Honors pre-medical Allied Health Sciences major on campus. She is the Minority Association of Pre-Medical Students (MAPS) leader, and she does a lot of work to support students of color/underrepresented students in medicine. In her role, she has shed light on the diverse pathways of MAPS alumni into the field of medicine, hosted the Medical Racism Event, and spearheaded the Peer Mentoring Program among minority undergraduate students. She also supports international students with their English proficiency and has worked to educate first-year students on microaggressions and micro-behaviors to integrate them into the diverse UConn community. Mini's work is marked by fostering a supportive environment for minoritized students and affecting positive change in current student's and alumni's lives.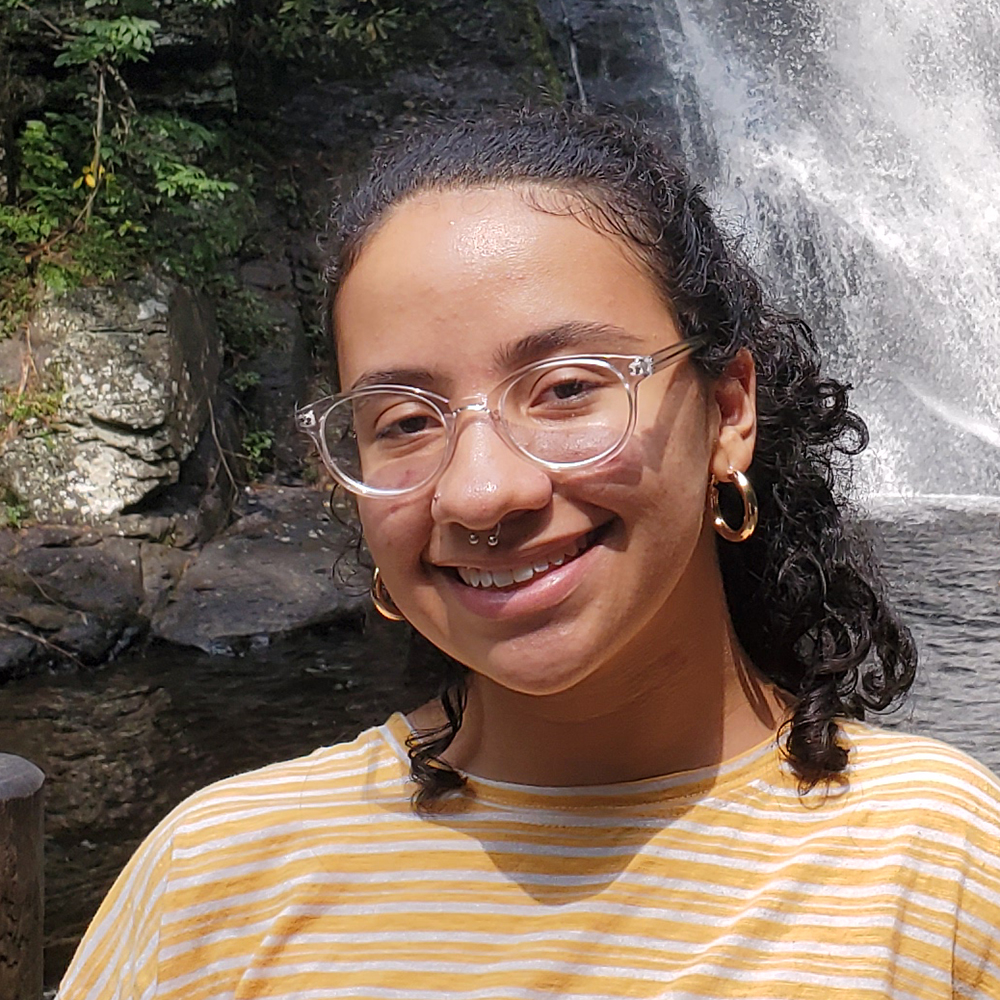 Recipient: Gladi Suero
Gladi is a highly involved student with the Women's Center and the Daily Campus. Her work is focused on the inclusion of students of all identities and uplifting the voices of those who are historically silenced. One of Gladi's significant accomplishments was updating the Women's Center consent workshop to be more inclusive of all identities and cultures when having conversations around consent. She also used her role with the Daily Campus to give voices to those who have spoken out about bigotry and sexual assault on campus and brought these issues to the university administration's attention. She put together resources around Black Lives Matter protests and the murder of George Floyd and shared them with the UConn community and beyond. Gladi always thinks about who is being centered and who is being silenced and works to break down barriers to increasing college campuses' diversity.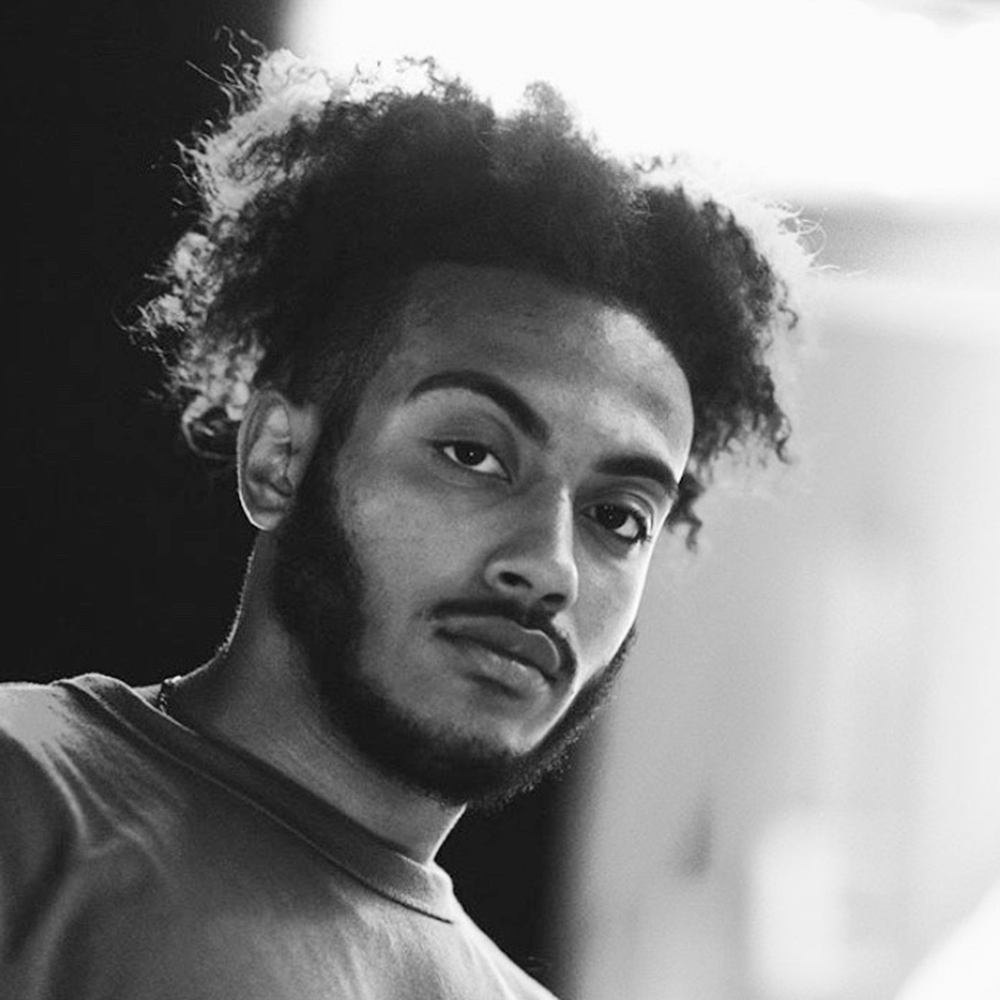 Finalist: Mason Holland
Mason is a sophomore student leader on campus. He holds the position of President of NAACP at UConn and is also involved in the Daily Campus, Public Education and Public Outreach with UConn Community Outreach, and the Schola2rs House as a mentor. Mason has worked and continues to work to express areas of needed change to university administration and UCPD. He believes in the importance of increasing diversity among staff, particularly within ShAW Mental Health, and is pushing for additional positions to be created within UCPD to better support students.
Finalist: Efua Koomson
Efua is an Honors and active President of Honors 4 Diversity on campus. She recognizes the lack of representation among the Honors staff and faculty and has pushed for the Honors program to engage more with students about diversity and inclusion. Through her work, Efua emphasizes educating others and has done so through starting a book club to engage the community in anti-racist education actively. She is also working with other student organizations to implement educational requirements for classes that facilitate cultural competence and social justice.
Building Community Award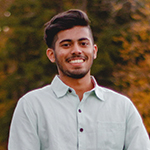 Recipient: Mukund Desibhatla
Mukund is a senior studying Physiology & Neurobiology, and Spanish. Mukund identified a critical opportunity to amplify the voices and achievements of talented minority students. In his podcast titled, Agents of Change, Mukund interviewed fourteen Asian, Black, and Latinx research leaders who received competitive university grants, researched abroad, launched community education programs and led activism efforts. Mukund's work was accumulated in the 2021 UConn Podcast Symposium.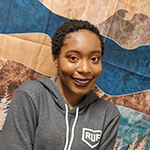 Finalist: Cam Johnson
Cam is a junior studying English Literature and Creative Writing. Cam is a well-respected Student Administrative Assistant for Honors Programming and Events and an active member of Honors for Diversity (H4D). In H4D, Cam pioneered a yearlong series of events called Let's Talk About That. This series has aimed to foster a sense of community and acceptance through candid and unfiltered conversation regarding the social constructs that often divide individuals.
Donald L. McCullough Leadership Award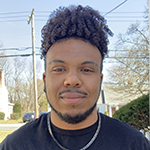 Recipient: Michael Christy
Michael is a Political Science major who has played a significant role in advancing advocacy and education around critical social issues. Michael has founded PowerUp UConn, a branch of PowerUp CT, which is in the process of becoming a registered student organization on campus this semester. Michael also served as the only African American and Latinx member of the Undergraduate Student Government judiciary and will be sworn in on April 7th, 2021 as the new Chief Diversity-Elect for USG. Michael is highly committed to activism work and liberation for marginalized communities. Additionally, Michael is involved with Camp Kesem at UConn as well as UCTV.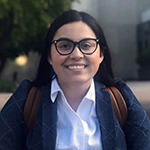 Recipient: Brittany Diaz
Brittany, a Political Science and Human Rights major, has been committed to improving mental health services and supports during their time at UConn. Last year, Brittany wrote the Mental Care Act, which the Undergraduate Student Government has since passed. Brittany also co-founded the UConn Mental Health Coalition and serves on the President's Task Force on Student Mental Health/Wellness. Through their work with these groups and their leadership in UConn Collaborative Organizing (UCCO) as the President, Brittany is committed to improving the entire UConn community.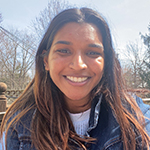 Finalist: Anika Vincent
Anika, a Management Information Systems major, has been very involved with UConn Student Health and Wellness (SHaW) since Fall 2018. She served as a student coordinator for the UConn Sexperts and contributed fresh new ideas that engaged campus community members in meaningful conversations around sexual health and wellness. Anika also researched to propose, plan, and implement a new safer sex supplies delivery program to provide greater access to these supplies for UConn students.
Edward Victor Gant Scholarship - Undergraduate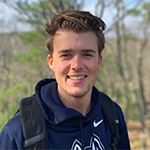 Recipient: James Galske
James is a third-year Physiology and Neurobiology major here at UConn. He founded the Nu Rho Psi group here on campus and has shown constant attention towards helping others, making him an ideal candidate for this scholarship. James volunteers for Generations Connect, a service organization designed to develop meaningful relationships with nursing home residents, some of whom have Alzheimer's disease. He constantly strives to better himself and do all he can for the people around him.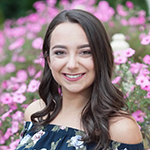 Finalist: Stephanie Treviso
Stephanie is a third-year at UConn studying Design and Technical Theater. She serves as the President of the UConn United States Institute for Theater Technology (USITT) Club on campus. Stephanie has arranged events to support drama students academically during this challenging time and has also organized several alumni workshops with departmental alumni and current students. Her biggest priority in life is moving forward in her career and she has large aspirations to continue to move forward in the entertainment/theater industry.
Edward Victor Gant Scholarship - Graduate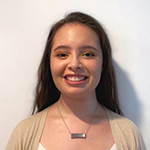 Recipient: Paula Norato
Paula is a graduate student studying Public Administration and is the Graduate Assistant for the Innovation House Learning Community. She has made it her goal to use this position to make students feel welcome and sure of the education they choose to pursue. She also works to make sure students know they have resources available to explore their interests and ample time to make any changes to pursue their dreams.
Emerging Leader Award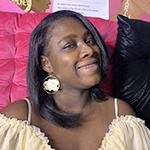 Recipient: Makayla Dawkins
Makayla is a sophomore at UConn. Although at UConn for only two years, Makayla has an impressive history of working and volunteering across campus in different organizations, including the Undergraduate Student Government, Residential Life, the Financial Aid Office, and the Rainbow Center. Makayla has been the driving force behind several incredibly successful projects and initiatives. These projects include Dot Cup (period care package for UConn students), the transgender and binder shapewear program, and a Queer Sexual Education series. Makayla's continued dedication to these missions has allowed the programs to continue throughout the COVID-19 pandemic.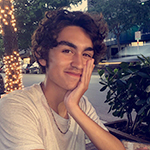 Finalist: Christopher Guzman
Christopher is a sophomore studying Psychology. Christopher currently serves as the Floor Mentor for La Comunidad Intellectual Learning Community and as a Site Leader for Mansfield Youth Services COPE/ Big Friends Program with UConn Community Outreach. Christopher has successfully navigated these leadership roles from off-campus and has put considerable effort into ensuring the programs continued to run virtually. Christopher is well known for being accessible and available to help his peers adjust to a challenging school year.
First Year Excellence in Innovation Award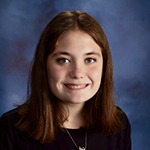 Recipient: Johannah O'Brien 
Johannah O'Brien is a first-year Pre-Teaching student focusing on Spanish. While she has always enjoyed making, her passion bloomed at New Canaan High School, where she discovered the joys of a fully-equipped maker space. At the University of Connecticut at Storrs, Johannah immersed herself in the LCIZ maker space at Werth Tower through the "Intro to Making" class, where she produced fashion accessories, sculptures, and art using repurposed materials while developing a concept to help the hearing impaired order meals. Johannah remains a daily participant in the LCIZ, where she continues to create an eclectic variety of projects, taking inspiration from whatever sparks her interest in her everyday life.
Individual Community Service Award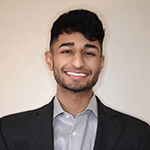 Recipient: Humza Zaidi
Humza's service and leadership roles shine bright. He launched the Restaurant Resource Project in the spring of 2019. Here, he collected a group of individuals to collect and donate unused but consumable food from restaurants to combat food insecurity within Connecticut. He is also heavily involved in initiatives related to providing equitable healthcare and LGBTQ+ identity within the Muslim community. He is currently working to build bridges between local Muslim communities to discuss sexual identity issues through an inclusive lens and intensive dialogue. Perhaps what is most notable about Humza, though, is his dedication to the field of medicine. His commitment to Be the Match, a bone marrow registry at UConn, has given him the means to connect with others to create social change. He eventually hopes to engage through the CDC or WHO to improve community health outcomes.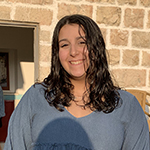 Finalist: Jessica Baden
A core tenant of Judaism is "tikkun olam," which means "repairing the world," and this concept absolutely drives Jess. Whether she is spearheading a drive of clothing and winter coats for the No Freeze Shelter in Windham, taking the initiative to engage her peers in phone banking to connect those in need with resources to combat food insecurity, or developing a new project around the holiday of Purim (which celebrates the bravery of Queen Esther) to raise awareness about menstrual inequities faced by low-income women in NE CT, Jess is devoted to service.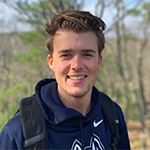 Finalist: James Galske 
James has been a participant in the Generations Connect program with Community Outreach since Fall 2019 and transitioned to Program Director in Fall 2020. As the Program Director, he is responsible for collaborating with the Mansfield Center for Nursing and Rehabilitation (MCNR) to develop recreational activities for the facility's residents. At the time of this submission, James had served over 125 hours for the Generations Connect program with MCNR. James maintains close contact with the Therapeutic Recreation Director to plan and execute activities that can be used asynchronously by staff and residents. James has led his participants, himself included, in developing brain games such as crossword puzzles, word searches, and ISpy games, which residents can do on their own time. He has also supported participants in making greeting cards that can be printed at the facility, so residents are still receiving new messages and warm wishes from others.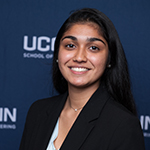 Finalist: Jana Patel
Jana has always been highly involved in the community. About a year ago, she joined others, through her job at the Center for Students with Disabilities on the CSDTech Team, to re-pilot the event CreateAT, a hackathon-style event to create assistive technology for students with disabilities. They worked to find individuals willing to join, those seeking to be a part of the hackathon, and even donors to support the event. With the pandemic, things shifted a bit, and the in-person event was not a feasible option in 2020, but they continued to work throughout the year on it in the hopes their event can hopefully come to fruition again in 2021. CreateAT is meant to directly help people with disabilities, not just UConn students but also anyone who chooses to get involved. Hopefully, students can receive an individualized piece of assistive tech and participate in a conversation about the daily obstacle of people with disabilities.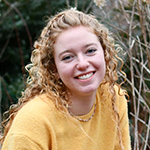 Finalist: Cailin Tennis
Cailin is a current senior at the University of Connecticut and has displayed a passion for community service throughout her four years as an undergraduate student. Specifically, Cailin has been an integral part of Honors Across State Borders (HASB), an Honors service organization. Cailin has worked tirelessly to provide service opportunities for her fellow students throughout the pandemic. Cailin has been a Team Leader and is a current Trip Director for HASB. She has demonstrated flexibility while still focusing on the organization's goals, which is to provide direct service in CT and other states. Throughout this academic year, it has been challenging to find direct service opportunities due to the ongoing pandemic. Cailin has tirelessly fought to provide these opportunities to our members and allow for safe service. Cailin has worked to develop an online service format as well as provide in-person service.
Individual Husky Pride Award
Recipient: Avis Ebron
Avis is a UConn senior and captain of the cheerleading team. He demonstrates his immense love for UConn through his involvement in cheer, the African American Cultural Center, and fraternity life. He has incredible energy and pride for UConn, which is shown in his work to build more hype around UConn basketball games and fundraising efforts. Avis truly loves his school, and his peers and UConn fans can all easily recognize that.
International Student Leadership Award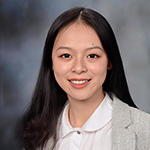 Recipient: Juanyi 'Michelle' Li
Juanyi is a graduate student in the Neag School of Education here at UConn. Throughout her undergraduate and graduate years, she has worked closely with FYE and mainly provides a lot of support for international students. As an international student herself, she has a good understanding of the support these students need and works every day to do what she can to support them in their endeavors at UConn. This year, in particular, Juanyi has revamped the FYE curriculum for students at ECNU and the University of Nottingham-Ningbo to ensure these students still feel connected to the campus community even though they are not here physically.
Learning Community Leadership Award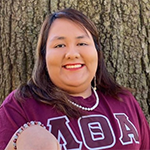 Recipient: Nelizabeth (Neli) Diaz
Nelizabeth (Neli) Diaz is a senior graduating with a degree in Psychological Sciences and a minor in Communication. Since summer 2020, Neli has served as the First Year Experience (FYE) Mentor for La Comunidad Intelectual (LCI) and has been an active member of their leadership team for two years. Neli also works in the First Year Programs Office as a student administrative assistant and is a Learning Community Council member. With her support and vision through a change in Directorship, the LCI team has transformed the first year LC curriculum to focus on supporting and empowering Latinx students to navigate their UConn experience by introducing them to a reflective and supportive space to learn more about their resources and celebrate their rich lived experiences. A first-generation college student, Neli is passionate about programs that uplift and emphasize this student population's individual needs, building a sense of belonging and agency in them. Neli has gone above and beyond to take her own experiences and apply them to programs both inside and outside the classroom, which provide transformative experiences for her peers. Neli is planning to attend graduate school to study higher education and student affairs in the fall.
Outstanding Graduate Assistant Award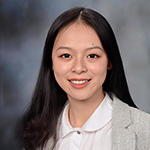 Recipient: Juanyi (Michelle) Li
Juanyi (Michelle) is a graduate student studying Curriculum and Instruction. She is dedicated to supporting international students in their studies and other places they may need support with. She has co-taught an FYE course and suggested ways to better help the international students who were not able to attend in-person because of COVID-19. Michelle has a lot of care for the students and the work to support them.
Program of the Year Award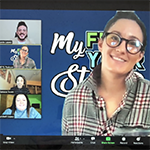 Recipient: My First Year Story Podcast
My First Year Podcast, hosted through First Year Programs & Learning Communities, was launched in October 2020. This podcast strives to "reinvent the first-year narrative" by inviting its listeners to follow the journey of a first-year UConn student as they have insightful conversations with members of UConn Nation. Examples of topics include entrepreneurship, the connection between students and faculty, diversity and inclusion efforts, COVID-19, and more. The production team believes that their podcast has the potential to make a significant, positive impact on the face of UConn.
Spirer/Dueker Student Humanitarian Achievement Award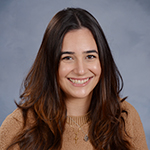 Recipient: Bruna Basso
For several years, Bruna has been actively engaged with HuskyTHON as Morale Captain. Her enthusiasm for this project seems boundless, and she has worked to engage other students affiliated at the Women's Center to establish a team to participate in the event. Bruna has been a role model for other students interested in exploring issues related to gender equity, the prevention of gender-based violence, and how to support healthy communities. She consistently challenges her peers in the Greek community to examine how the community's traditions and expectations can perpetuate racism, sexism, and homophobia. Bruna engages her peers in discussion and encourages them to reflect on how they can build systems of accountability among themselves and throughout their organizations. Bruna is an Instructional Assistant for the EMT training course in Allied Health, where she has been introducing the concepts of grace and flexibility into her work with future first responders. She strongly feels that people need to have the space to acknowledge the toll of their work and know that seeking support is not a sign of incompetence or lack of capacity to be an EMT.
Student Organization Advocacy Award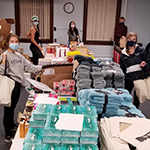 Recipient: Residence Hall Association
Due to COVID-19, the Residence Hall Association, in collaboration with the Undergraduate Student Government, recognized a significant disconnect in the UConn community regarding students who were placed in isolation after being tested positive. The Residence Hall Association noticed the adverse effects isolation had on these students. As a result, the Association put together quarantine kits that were delivered to students upon entering isolation. These kits included items such as several snacks, a blanket, cards, a journal, puzzle books, links to resources, and much more. Students in isolation praised and thanked the Association for considering them during such a difficult time.
Student Employee of the Year Award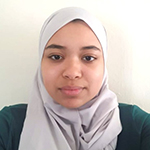 Recipient: Fatima Abu Bakr
Fatima is a Medical Ethics and Genomics Major and a peer tutor at the Avery Point Academic Center. In the past two years at the Avery Point Academic Center, Fatima has established herself as an exemplary leader and role model for other tutors. She has a real passion and talent for helping other students. She regularly goes above and beyond the requirements of her job. In the Fall 2020 semester, Fatima stepped into a new role by running review sessions for Organic Chemistry, all while working remotely. She found creative ways to run sessions, including chats where students could pool resources, game nights for peers to socialize, and helpful videos. Fatima is not just a tutor; she is a student leader who takes it upon herself to develop one-on-one connections with her tutees and professors.
Student Employee Supervisor of the Year Award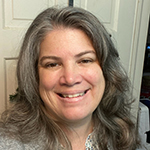 Recipient: Rebecca Bentley
Rebecca is an Administrative Manager in the Office of Student Financial Aid Services (OSFAS) and has worked in the office since 2013. She is responsible for overseeing the Call Center, which is staffed primarily by students. In her position, Rebecca handles a significant amount of call volume and works with students and families on sensitive topics regarding the financial aid process. Rebecca is a leader and mentor dedicated to training her staff of professionals, temps, and student employees. Her training program is superior, providing on-the-spot training and constantly thinking of creative ways to broaden her student employee's knowledge and confidence when answering our UConn community's questions. She works hard to create a welcoming, professional, and inclusive environment for her student employees, and it shows, as many students who have worked for Rebecca have extended their employment under special payroll after graduation. Rebecca is a valued supervisor and colleague in the Office of Student Financial Aid Services.
Student Organization Advisor Award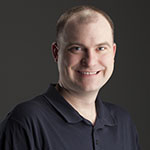 Recipient: Edward Weingart
Edward is the Interim Department Head for Dramatic Arts. He is also the UConn United States Institute for Theater Technology (USITT) Student Chapter's advisor. Edward is constantly committed to helping the students and members of USITT to be as successful as possible. Although he has a heavy schedule as department head, he has still found time to advise and advocate for the USITT members and has been a critical asset in planning their annual conference over the years.
Student Leader of Character Award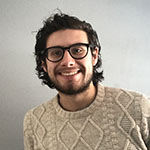 Recipient: Lucas Knight-Vezina
Lucas, an English/English Education major, is involved with Community Outreach as a Trip Director for the Alternative Breaks program. Lucas models character by living with intention and holding himself accountable. One way Lucas does this is through his dedication to constant learning and growth, which he practices by attending lectures and dialogues on topics that matter to him. He aims to broaden his perspective, serve as an advocate, and engage with the community.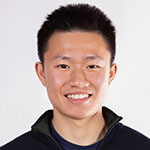 Finalist: James He
James is a Molecular and Cell Biology major who has been very involved with Community Outreach. James has displayed character by leading by example and remaining committed to his service activities. James is involved explicitly as a Program Director for America Reads, where he has played a large part in reimagining and transitioning program activities to a virtual format for this academic year.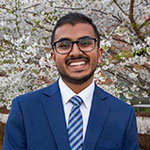 Finalist: Parth Patel
A Molecular and Cell Biology and Political Science double major, Parth has served as a leader in multiple student organizations. In his involvement, Parth has remained committed to ensuring UConn becomes more equitable and inclusive for all students and promoting conversations about important topics such as diversity, inclusion, and mental health. Specifically, Parth has served on the CLAS Student Leadership Board and as the president of Asha for Education.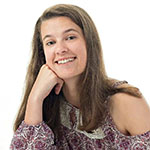 Finalist: Jenna Pethybridge
Jenna, a Management Major, has served as a workshop facilitator for the Leadership Certificate Series. In this role, Jenna is committed to motivating her peers and empowering them to enhance their leadership skills. Jenna has also contributed to the Leadership Office by implementing new and exciting social media initiatives and assisting with curriculum and program improvements that will benefit future students.
Tianyin "Sky" Fund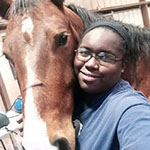 Recipient: LaShawnda Phillips
LaShawnda is a junior majoring in Animal Science and has been an active member of the UConn Western Team since 2018. Through the UConn Western Team, LaShawnda has grown significantly by being pushed out of her comfort zone and supported by her peers, coach and teachers. She is known for radiating a positive attitude and displaying good sportsmanship and character at all horse competitions. One thing that stands out about LaShawnda is her dedication to offering pointers and boosting the confidence of less experienced riders during the horse show season. She demonstrates team spirit and has helped to build a family at the horse barn and beyond. Outside of her time with the Western Team, LaShawnda is involved with Ebony Horsewomen in Hartford, CT where she first learned about horses. She has served as a program participant and is now an associate riding instructor for the Saturday Saddle Club, the Ladies Dressage Team, and equine and camp specialist. LaShawnda inspires others to overcome their difficulties and build a connection with horses.
Willis N. Hawley Service and Leadership Award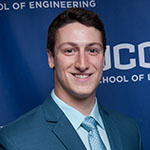 Recipient: Louis Crisci
While pursuing a degree in Engineering at UConn, Louis has been very involved in the Veteran Students Organization (VSO), and he is currently serving as President of the VSO. Before coming to UConn, Louis joined the Navy Reserve, which he's been part of for the past seven years, and he's been able to balance his responsibilities in the Navy Reserve and his studies at UConn. Louis says being in the Navy Reserve "is interesting because I've made the transition from military to civilian several times after coming off of long sets of orders." However, Louis shares a college campus culture that is vastly different from the military, so having something like the Veteran Students Organization (VSO) at UConn helps to bridge the culture gap. Another student on campus shared this about Louis: "He [Louis] has always been there to help. If there was ever a problem, personal or professional, he made himself available to help. He became president of the club when COVID shut the school down. He has been instrumental in ensuring that the club continues to thrive."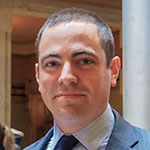 Recipient: Steve Kennedy
Steve Kennedy is currently a UConn Law School student. During the spring 2020 semester, Steve Kennedy founded and now leads, the People's Parity Project (PPP) at UConn Law School, a student organization that engages law students in using their legal skills to develop and advocate for legislation that advances social justice. For example, the organization drafted and recently testified at the State Legislature to support a bill aimed at ensuring fair treatment and working conditions for workers in the "gig" economy. PPP has also provided direct service to Connecticut's veterans through a summer partnership with the Connecticut Veterans Legal Center that assists in veterans' re-entry after incarceration. Steve also runs the Connecticut Chapter of the Iraq and Afghanistan Veterans of America (IAVA) and serves on the executive board of the VALOR, the law student veterans' organization at UConn. He has brought the two groups together to bring leading experts on veteran's law to UConn (virtually) to discuss their work and critical issues in veteran's law and policy. While in Law School, Steve has also worked as a Community Justice Fellow at Greater Hartford Legal Aid. He has shown extraordinary energy, commitment, and skill in his work to advance justice, both for veterans and the broader community.