As part of the 2023 Student Life Awards, we're proud to feature student leaders from across campus that were nominated and won the various leadership awards for their contributions to and leadership of the University community. These students/student groups were nominated by their peers, faculty and staff and were selected from outstanding candidate pools.
We congratulate them and all of our award nominees and thank them for their accomplishments during the past year!
Thank You
A special thanks to our award sponsors and to Nikki Garcia, Casey Gonzalez, and Anna Milot for their hard work in organizing and coordinating the 2023 Student Life Awards Program.
Additional thanks to the members of our Student Life Awards Selection Committees for their support of student leadership on campus:
Sarah Bernhardt  |  Leadership and Organizational Development
Liz Bowling  | Leadership and Organizational Development
Ellie Burke  | Leadership and Organizational Development
Miguel Colon  | Community Outreach
Kimberly Curry  | Athletics
Mitchell Davis  |   Residential Life
Sarah Durning  | Major Events & Programs
Jose Garcia  | Fraternity & Sorority Life
Kathleen Holgerson  | Women's Center
Sydney Jefferson  | Fraternity & Sorority Life
Lucas Knight-Vezina  | Leadership and Organizational Development
Lyndsey Masterson  | Trustee Student Organization Support
Jen Morenus  | Puerto Rican/ Latin American Cultural Center
Krista O'Brien  | Trustee Student Organization Support
Jessica Poling  | Leadership and Organizational Development
Joanna Rivera Davis  | First Year Programs
Zack Schultz  |  Leadership and Organizational Development
James Walker  |  Residential Life
Andrea Dennis LaVigne Scholarship for Advancing Diversity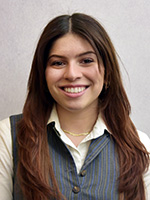 Recipient: Arianna Cedeño
Arianna Cedeño is a senior studying Molecular and Cell Biology. As Diversity and Inclusion Chair of the Learning Communities Executive Council, Arianna demonstrates an inclusive, multicultural mindset. She has focused her efforts on advocating for the representation and celebration of diversity within the Learning Communities. She spearheaded the Cultural Potluck event in the Learning Communities and currently is working on an LC Talks event, which focuses on having diverse speakers on campus.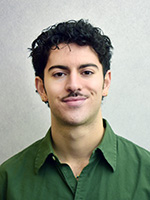 Recipient: Bruno Silva Migliore
Bruno is a junior studying Physiology and Neurobiology. In Bruno's role as Director of Programming on UConn's RHA board, he has made an active commitment to increasing both social events and events focused on equity, diversity, and inclusion. Bruno also founded the Bad Bunny club, which is a UConn student group. Bad Bunny is a Latin music group and the Bad Bunny club creates programming around Latino culture and heritage. By incorporating Latino history and culture with social events, Bruno has been able to create a community of UConn students that are interested in learning about and supporting Latino individuals while having fun at the same time.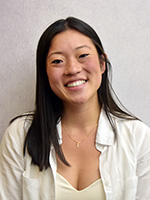 Finalist: Camryn Walsh
Camryn Walsh is a senior studying Allied Health. As a student worker at UConn's Student Health and Wellness Center, Camryn has made significant contributions towards improving diversity and inclusion efforts. She recruited ten other student workers to join the Task Force during the fall semester. The goal of the Task Force is to enhance awareness about issues related to diversity, equity, and inclusion in health care through education and outreach.As part of the task force, Camryn centered her efforts around supporting and increasing the health literacy of international students. As a result of Camryn's leadership, SHAW decided to create a DEI Health Care Ambassador position for her.
Donald L. McCullough Leadership Award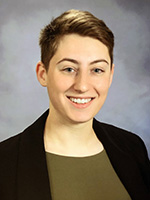 Recipient: Lauren Gobler
Lauren Gobler is an eighth semester American Sign Language major. She is a co-founder of the ASL Community Housing and has spent time focused on improving the offerings for accessible living and learning spaces for students living on campus, in the ASL program, and within the larger Connecticut Deaf Community. She is dedicated to connect students within her communities with the resources needed to grow and thrive.
Finalist: Nour Al Zouabi
Nour Al Zouabi is a senior Molecular and Cell Biology and Rights, Health, and Refugees double major. During her time at UConn, Nour has been involved with USG, the CLAS Student Leadership Board, Alpha Alpha Alpha, and the sustainability committee of the UConn Global Business Ambassador program. As a Multicultural and Diversity Senator in the Undergraduate Student Government, her legislation work has been directly developed to hold UConn accountable for any discriminatory behaviors to ensure that everyone in our community is treated with respect and dignity.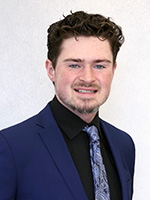 Finalist: Chase Mack
Chase Mack is a senior in Environmental Science and Political Science double major. During his time at UConn, Chase has served as the President of EcoHusky. During his term, he has worked closely with the Office of Sustainability to create the Fossil-Fuel Free UConn initiative which pledges that UConn will be carbon free by 2030. Additionally, Chase is a Resident Assistant in the first-years honors community and member of the UConn Club Track and Field (UCCTF) member.
Early Excellence in Innovation Award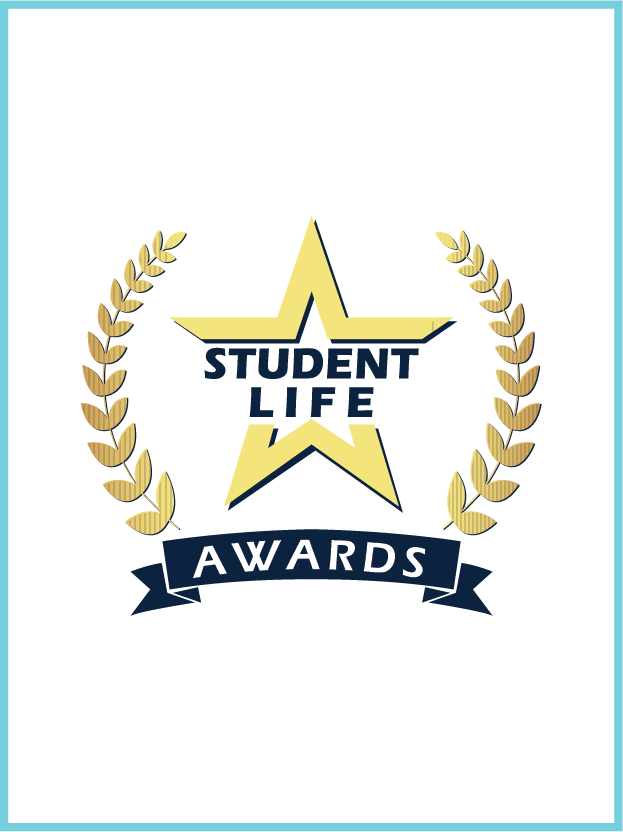 Recipient: Sebastian Suarez
Joan "Sebastian" Suarez is a second year Animal Science major. He is currently a member of Costume Club and Horror Club. Sebastian spends most of his time working on his cosplays which he makes from scratch for conventions around the East Coast. He has experience in 3D modeling, 3D printing, sewing, Foam work, painting, costume design, woodworking, etc. Once graduated, he wants to get into animal rehabilitation and husbandry while going into costume design for film. Sebastian is currently exploring creating his own business around his creations and designs while he expands his presence through the completion of numerous commissions for custom creations.
Edward Victor Gant Scholarship - Undergraduate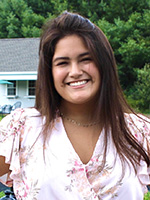 Recipient: Britney Salas
Britney Salas is a Latinx student who is passionate about mentorship and community service. As a mentor in the Women in Math, Science, and Engineering Learning Community at UConn, she realized her potential as an advocate for positive thinking and motivating students to not give up on themselves. She continued her mentorship as a Resident Assistant for North Campus, advising students to use campus resources. Britney's dedication to pursuing a career in medicine led her to assume leadership positions in the VAW Global Health Alliances Chapter at UConn and become an intern through the UConn Health Leaders program to screen for social determinants of health. She and her team treated over 600 patients in a medical internship in Cusco, Peru, and she is currently training interns to do the same this summer in Guatemala.
Edward Victor Gant Scholarship - Graduate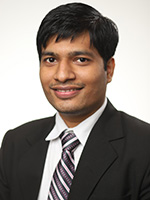 Recipient: Suraj Fanse
Suraj Fanse is a fourth-year Ph.D. graduate student in the Department of Pharmaceutical Sciences.. He has won multiple awards for his research, including best research poster awards at international conferences, the Karl A. Herzog fellowship, and the IPEC-America Graduate Student Award. Suraj has published multiple research papers in high-impact international journals, and his passion for research has earned him a reputation as a hard-working and innovative scientist. Suraj's leadership and service skills are evident through his role as the Chair of the American Association of Pharmaceutical Scientists (AAPS) Student Chapter at UCONN where he has incorporated community service as one of the main pillars in their organization. He is also highly involved in his community, having volunteered at the Community FoodBank of New Jersey and the Kidney Disease Screening and Prevention (KDSAP) community.
Recipient: Kimberly Savinon
Kimberly Savinon is a dedicated mathematician and educator who values diversity and inclusion in all of her work. As a first-generation college student and the first in her family to pursue a Ph.D., she is passionate about promoting the advancement of women and Latinx students in the field of mathematics. At UConn, she has mentored new first-year math graduate students and organized workshops, conferences, and social events to establish a strong mathematical community. Kimberly has also worked as a mathematics instructor and coordinator for the Student Support Services summer program and volunteered at the MATHCOUNTS math competition for middle school students. She recently helped edit an open resource textbook as part of a Connecticut grant project for Business Calculus, which was successfully adopted in Fall 2022.
Emerging Leader Award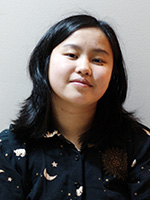 Recipient: Linda Tran
Linda Tran (they/them) is a third semester Fine Arts major. They are a member of the Learning Community (LC), and previously served as an LC field day team captain. Coming up this semester, Linda is going to be a panelist for the Global House Presidential Panel, and a speaker for LC Talks. Coming up next year, Linda plans to be a floor mentor for the Global House. Linda has been an asset to the Global House LC, and has stepped up with organizing and planning needs.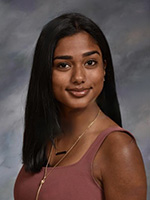 Finalist: Daniya Chopra
Daniya Chopra is a fourth semester Finance major. She is a member of the Delta Phi Omega Sorority and as a second-semester freshman took on the role of Vice President. She is someone who goes above and beyond in everything she does, and works hard to build close relationships with every Sister in the organization as their new member educator.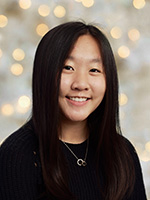 Finalist: Audrey Hom
Audrey Hom is a second semester Psychological Sciences major. She is active in the community, specifically with the Asian American Cultural Center. She has participated in the Asian/Asian American Mentoring Program and serves as a liaison on the Pan Asian Council Representative. Audrey is also on a subcommittee as the PAC liaison.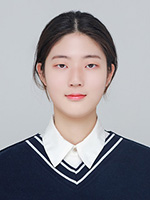 Finalist: Jieun Park
Jieun Park is a second semester Biological Science student. She is involved with research and serves on subcommittees within USG. She is dedicated to learning more about and supporting students within the spheres of holistic and mental health and wellbeing. She is involved in many other programs and organizations on campus such as the Peer Mentoring Program through the Chemistry Club and is a Husky Ambassador and Pack Leader.
Finalist: Elizabeth Scott
Elizabeth Scott is a second semester ACES Pre-Teaching major. Elizabeth is a member of the Global House Learning Community, HuskyTHON, and is on the Conversations Around the World committee. She has worked on many projects and activities that work to support students' holistic development, and is hardworking and committed to her projects. She is working to make sure that the events she works on are fun, inclusive, and help to build community.
Environmental Justice Leadership Award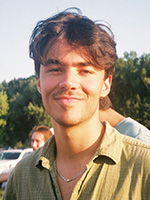 Recipient: Mohammad Hussain
Mohammed (Musa) is an honors student studying Political Science and Sociology. As a freshmen, he was selected to participate in a highly selective summer research project, the Holster Scholars Program, where he studied how climate activist groups could become more inclusive and diverse. He was also selected for UConn's Co-op Legacy Fellowship, where he was able to create a program that explored affective polarization in UConn's student body. Last year, Musa served as the Vice President of UConn's Environmental Justice Front and he is currently serving as the President of this board. Under his leadership, Environmental Justice Front hosted a climate rally at UConn and the group has been working on a sustainability plan on campus with UConn administration.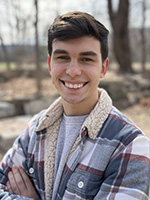 Finalist: Jonathan Dias
Jonathan is currently studying Biology and is a prominent member of the Spring Valley Student Farm. He comes from a suburban neighborhood, where single-use plastics were common and protecting the environment was not something commonly discussed. When he started at UConn, he joined the EcoHouse learning community and started learning more about sustainability. It became a true passion for him, and he has focused on using the student farm as a platform to put sustainable living into practice.
First Generation Student Leadeship Award
Recipient: Geraldine Uribe
Geraldine Uribe is a seventh-semester Political Science major. She has served as the president of the First Gen Society for the past two years and was involved with bringing Tri Alpha (a first-gen honor society) to the UConn campus. Geraldine was selected as a Gilman Scholar and is always ready to advocate for first-generation college students.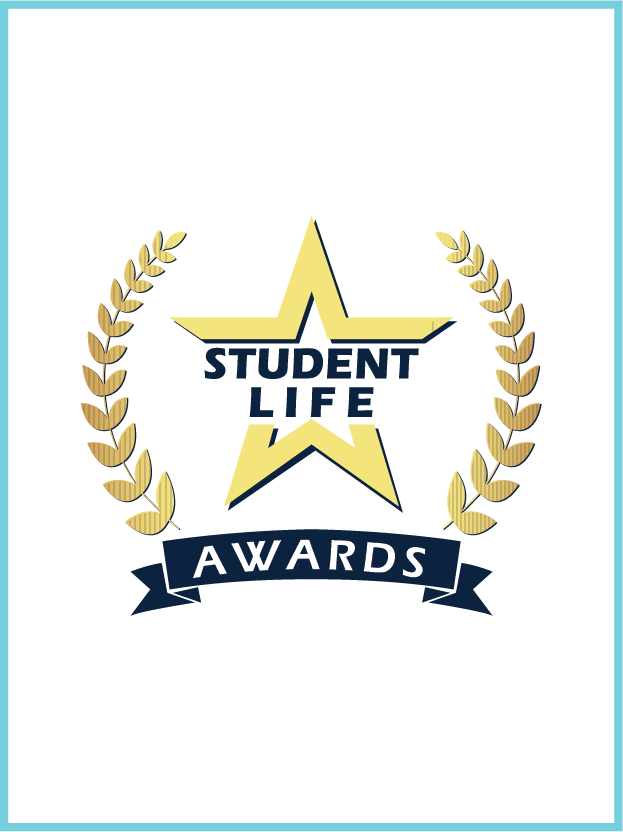 Finalist: Casey Jaycox
Casey Jaycox is an eighth semester Psychology major. She has been the voice behind the My First Year Story podcast and has worked to oversee its transition into an RSO. Casey founded the podcast as a way to build community and provide students with a resource during a time of uncertainty and anxiety.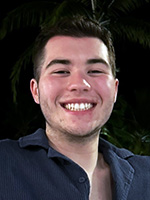 Finalist: Jake Lauro
Jake Lauro is a sixth semester Nutritional Science major. He has been a member of the Public Health House Learning Community and has been actively involved in Learning Community programs. He is also the Learning Community Executive Council President and uses his experiences as a first-generation student in STEM to advocate for students with a similar background. He has been working with LC Programs to kickstart a learning community specifically for first-generation college students.
International Student Leadership Award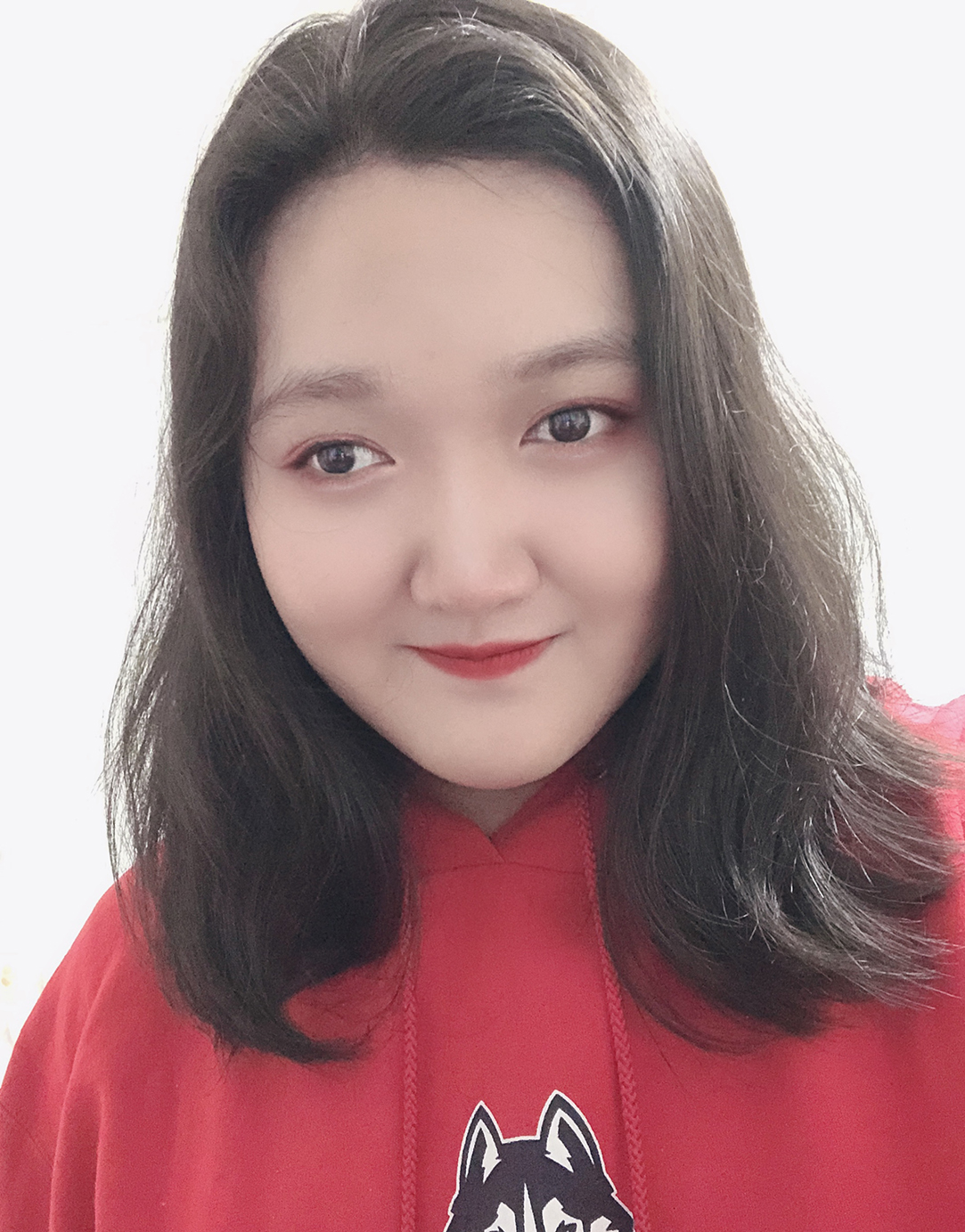 Recipient: Xulin Fan
Xulin Fan is an academic coach in the Academic Achievement Center at UConn, where she provides guidance to both domestic and international students to improve their learning habits and solve academic problems. Her identity as an international student makes her relatable and approachable to other international students. In addition to her coaching role, Xulin also facilitates academic strategy presentations and organizes cultural activities, such as Lunar New Year Celebration and Mid-Autumn Festival Celebration, for international students as part of the First Year program. She is also a member of the international student advisory board and works to ensure that the voices of international students are heard and their needs are met. Xulin's dedication to helping students and her active involvement in creating a supportive campus community is consistent across all of her involvements.
Learning Community Emerging Leader Award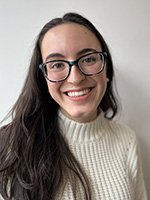 Recipient: Julia Bertollo Scuccuglia
Julia Bertollo Scuccuglia is a sophomore studying Physiology & Neurobiology. She is a second year member of the WiMSE (Women in Math, Science & Engineering) House Learning Community and served as a First Year Experience Mentor this year. By collaborating with the other members of the leadership team, Julia not only created a welcoming and caring environment in the Learning Community class for which she was a mentor, but she also became a leader on the floor. Julia was quickly recognized as someone her peers could go to when they needed support. Though being a first time mentor can be challenging, Julia used her gifts and drive to become an excellent mentor to her peers.
Learning Community Leadership Award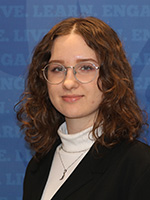 Recipient: Dylan Squillaro
Dylan Squillaro is a sophomore studying Psychological Sciences with a minor in Communication. She is a second year member and Floor Mentor for the Global House Learning Community. Since starting her experience with Global House, Dylan stood out as a committed and enthusiastic member of the group. Her role as the only Floor Mentor for a large Learning Community made her a go-to person on the floor. She collaborated and facilitated many community-building activities this year, creating an inclusive and welcoming sense of family within the LC. Dylan has consistently gone above and beyond to make Global House a special place to live.
Organization Community Service Award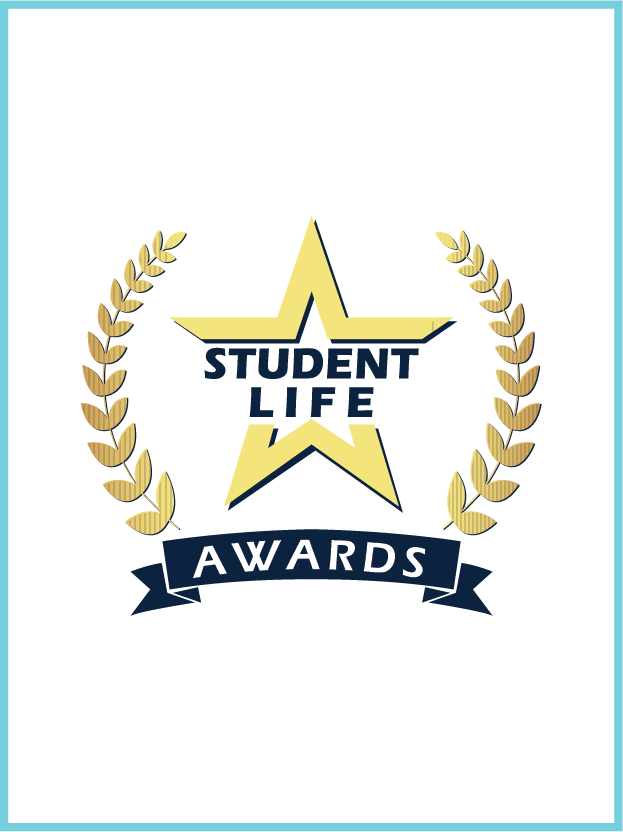 Recipient: VAW Global Health Alliances, UConn Medical Chapter
The VAW Global Health Alliances, UConn Medical Chapter is a student organization on the Storrs Campus that focuses on community health and wellness. Throughout the academic year, students in this organization work together to fundraise, organize, and train students for their annual outreach trips during the summers. In the summer of 2022, they traveled to Cusco, Peru to work with local doctors and pharmacists to provide community members with free healthcare. Over the summer of 2023, members will travel to Guatemala to volunteer there as well. The UConn Medical Chapter aims to provide quality care to hundreds of patients and make an impact on the families and communities they work with.
Outstanding Peer Mentor Award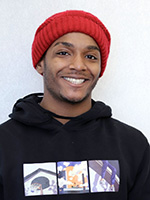 Recipient: Brian Ozenne Jr.
Brian Ozenne Jr is an eighth semester Human Development and Family Studies major. He became a floor mentor in 2020, was a TA for a floor mentors course in 2021, and has also served as the Wellness Chair on the Learning Community Executive Council, as well as serving as a UConn Connects Mentor. He is passionate and committed to mentoring students through their first semesters of college by connecting them to resources and taking the time to check in.
Spirer/Dueker Student Humanitarian Achievement Award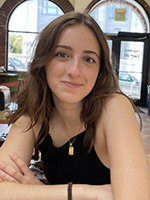 Recipient: Lily Forand
Lily Forand is a Senior student studying political science with a minor concentration in writing. During their time at UConn, she served as the External Affairs Director in the Undergraduate Student Government (USG). Lily now serves as the Food Insecurity Coordinator within the Student Services Committee of USG. She has spearheaded highly successful programming this year including organizing a pop-up campus food pantry, expanding student involvement in UConn's Give-a-Meal program, and advocating for a permanent food pantry on campus.
Student Employee of the Year Award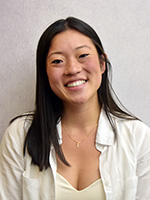 Recipient: Camryn Walsh
Camryn began working at Student Health and Wellness (SHaW) her sophomore year in the beginning of COVID-19. Protocols at work were constantly changing and it required flexibility and patience from every student worker. In this confusing period, Camryn made sure to make it known that she was as open and flexible as possible. She picked up different shifts as well as asked frequently of what SHaW needs help with. Camryn made sure her supervisors knew she was available in any capacity needed. After becoming very knowledgeable in all of the shifts at SHaW and growing closer with the professional staff, Camryn realized she wanted to help more beyond a typical student worker's duties. This is where the DEI Health Care Student Task Force was established by Camryn and her supervisor, Melanie. The goal of the Task Force is to enhance awareness about issues related to diversity, equity, and inclusion in health care, through education and outreach. This task force has grown into 9 committed students and we have already tackled numerous projects. These projects aim at supporting deficiencies we notice within our community including an LGBTQIA+ student panel, neurodiversity specific training, international student SHaW compliance video, and much more. Camryn shared that "this task force could not be successful without the support of my fellow student workers and Melanie (supervisor)".
Student Employee Supervisor of the Year Award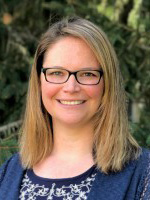 Recipient: Kristen Soprano
Kristen oversees a program of 36 student employees (inclusive of student interns and ambassadors) at the Center for Career Development and directly supervise 12 of them. Since assuming this role, she has reimagined and reorganized the program's structure to provide student employees with more meaningful work titles and responsibilities. This overhaul not only allows students to participate in impactful work activities/projects that directly connect to the department's strategic vision and values, but also helps bridge the gap between their academic and career interests. Students now have the opportunity to take what they are learning in the classroom (through internship opportunities in areas like Marketing and Technology for example) and apply it to real-time work scenarios to help bolster their resume and increase their likelihood of achieving post-graduation career success. In addition, she has instituted a series of professional development requirements as part of their participation in the internship program including attending professional development seminars, workshops, arranging guest speakers from both on and off campus partners, and creating an annual intern case competition (Spring semester) that they work on in teams to provide recommendations and resources that could possibly be adapted into future Career Center initiatives. Outside of her direct work with student employees, she also served on a committee in partnership with the Office of Financial Aid Services- Student Employment to develop and present workshops for other student employee supervisors on campus on best practices for supervising students including writing job descriptions, conducting interviews, delivering performance evaluations, and more. Kristen is deserving of this award and exemplifies what it means to be a good student employee supervisor.
Student Empowerment Award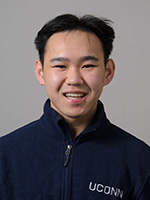 Recipient: Ruiwen Lin
Ruiwen Lin is a seventh semester Molecular and Cell Biology/Ecology and Evolutionary Biology student. He has been a graduate teaching assistant BIOL 1107 and really focused on being a mentor for the first-year students in the course. He has advocated for their success both in the course and outside of the classroom, and takes initiative to help simplify topics for the students to better understand the subject. He is very passionate about science and being a supportive mentor.
Student Organization Advisor of the Year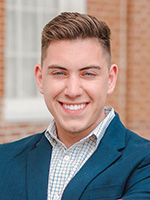 Recipient: Joey Gentile
Joey Gentile is the advisor of the South Campus Hall Council and a co-advisor of the Residence Halls Association. Joey is not just an advisor or a co-advisor, he goes out of his way to be a mentor and role model for his students, and a friend for his co-advisor. He encourages his students to find creative ways to engage with their residents and to make the best out of sometimes challenging moments such as dealing with the construction on South Campus. One of his nominators described Joey as, "the definition of what student-centered and student-driven advising should look like."
Willis N. Hawley Service and Leadership Award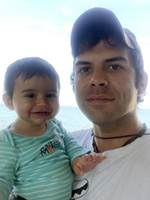 Recipient: Alexander Kryzak
Alex is a work study student in the Veterans Affairs office and an integral part of the benefits processing work they do. He is a father, a student, and a veteran who goes above and beyond every day. He shows up early to work and gets everything done proactively. He supports his colleagues, our military affiliated students, and pushes everyone around him to do better. Alex is also very self-aware and always trying to better himself.