As part of the 2022 Student Life Awards, we're proud to feature student leaders from across campus that were nominated and won the various leadership awards for their contributions to and leadership of the University community. These students/student groups were nominated by their peers, faculty and staff and were selected from outstanding candidate pools.
We congratulate them and all of our award nominees and thank them for their accomplishments during the past year!
Thank You
A special thanks to our award sponsors and to Nikki Garcia, Casey Gonzalez, and Anna Milot for their hard work in organizing and coordinating the 2022 Student Life Awards Program.
Additional thanks to the members of our Student Life Awards Selection Committees for their support of student leadership on campus:
Alexandra Kytan, Community Standards
Andre Rogers, Leadership and Organizational Development
Anne Kim, Honors in STEM
Casey Gonzalez, Leadership and Organizational Development
Dalton Hawie, USG Academic Affairs
Emily Burnett, Community Outreach
Erin McMahon, Community Outreach
Gabby Erestain, Major Events and Programs
James Walker, Residential Life
Jen Morenus, Puerto Rican/ Latin American Cultural Center
Joanna Rivera Davis, First Year Programs
Jose Garcia, Fraternity/Sorority Life
Kathleen Holgerson, Women's Center
Krista O'Brien, Trustee Student Organization Support
Kristen Carr, Leadership and Organizational Development
Leslie Lawrence, International Student Scholar Services
Liz Bowling, Leadership and Organizational Development
Lyndsey Masterson Undergraduate Student Government Office
merz lim, Asian American Cultural Center
Miguel Colon, Community Outreach
Nikki Garcia, Leadership and Organizational Development
Sarah Durning, Major Events and Programs
Terrance Abney, Residential Life
Trisha-Ann, Hawthorne School of Social Work
Willie Garcia, Residential Life
Andrea Dennis LaVigne Scholarship for Advancing Diversity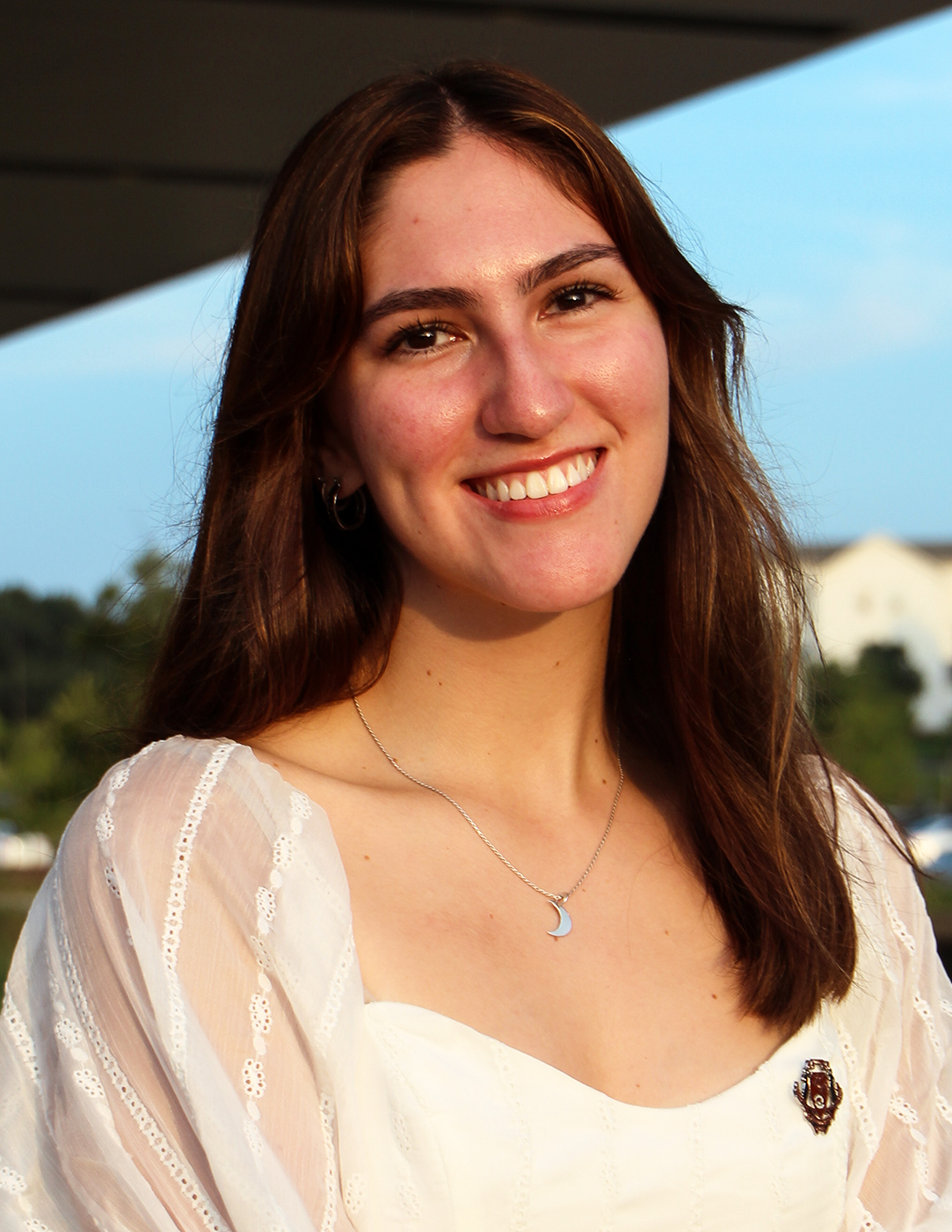 Recipient: Christine Jorquera
Christine is a senior majoring in Psychology and Human Rights. She is currently serving as President of Kappa Chapter of Lambda Theta Alpha Latin Sorority, Inc. in which she has been able to collaborate with the Puerto Rican/Latin American Cultural Center to host multiple events that emphasize open discussion focused around identity. Christine also has  held the role of Student Development Director for the Undergraduate Student Government in which she founded the Justice Now Initiative which curates events focused on the Black experience through an impactful speaker series for the UConn
community.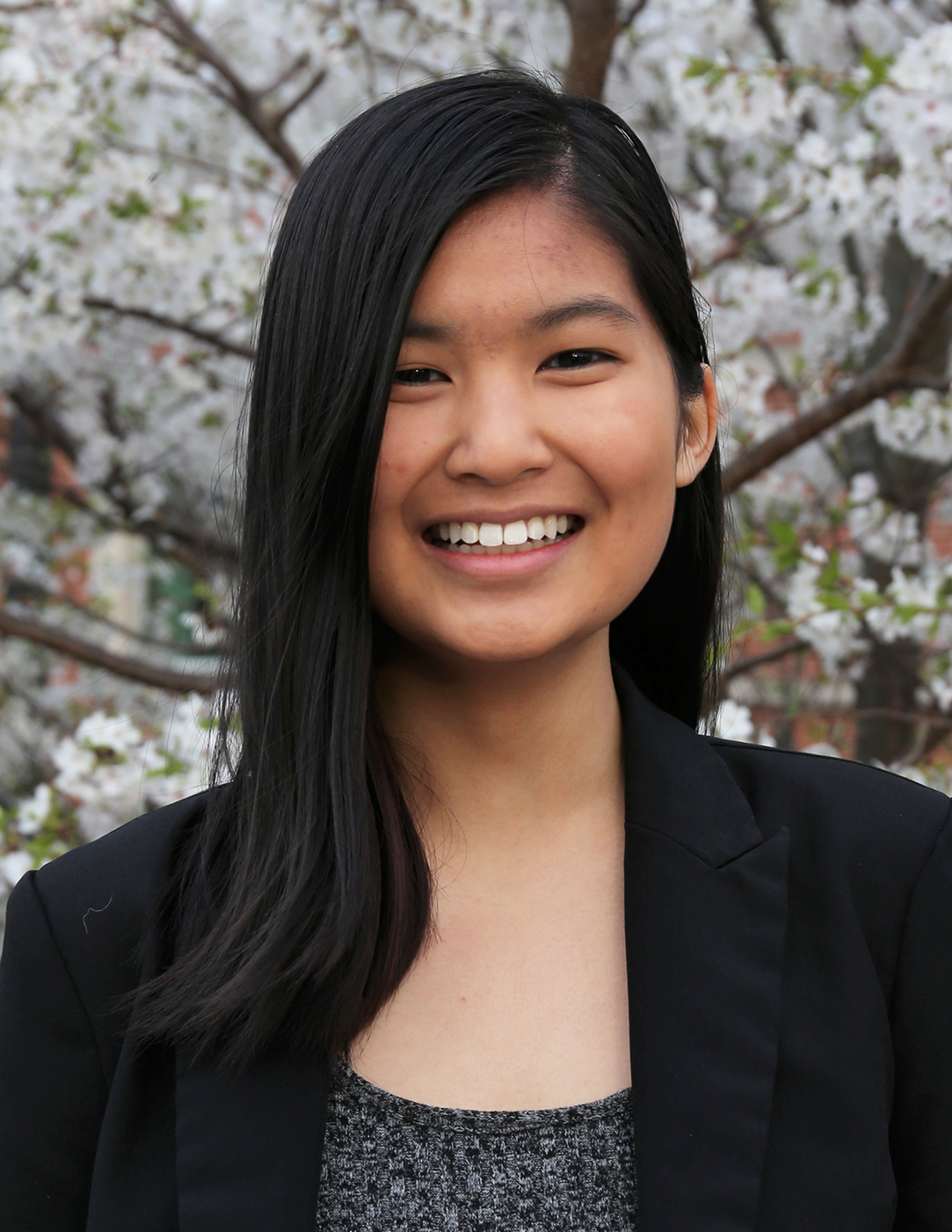 Recipient: Angela Su
Angela is a fifth year student at UConn majoring in Pharmacy Studies. She is currently involved at the university in numerous facets as a Student Health and Wellness student manager and a Dance Fit instructor at the Rec Center. Angela incorporates Diversity, Equity, and Inclusion (DEI) efforts into everything she does between her work, academics, and cocurricular activities. Angela created a training program for the staff at SHaW to take DEI considerations into their work with patients that they can carry into their professional healthcare careers. She believes it is her duty as a future healthcare professional and a person to continue her DEI efforts and have found ways to incorporate these efforts into her Dance Fit classes with the incorporation of American Sign Language, self-defense, and Chinese folk dance into her choreography.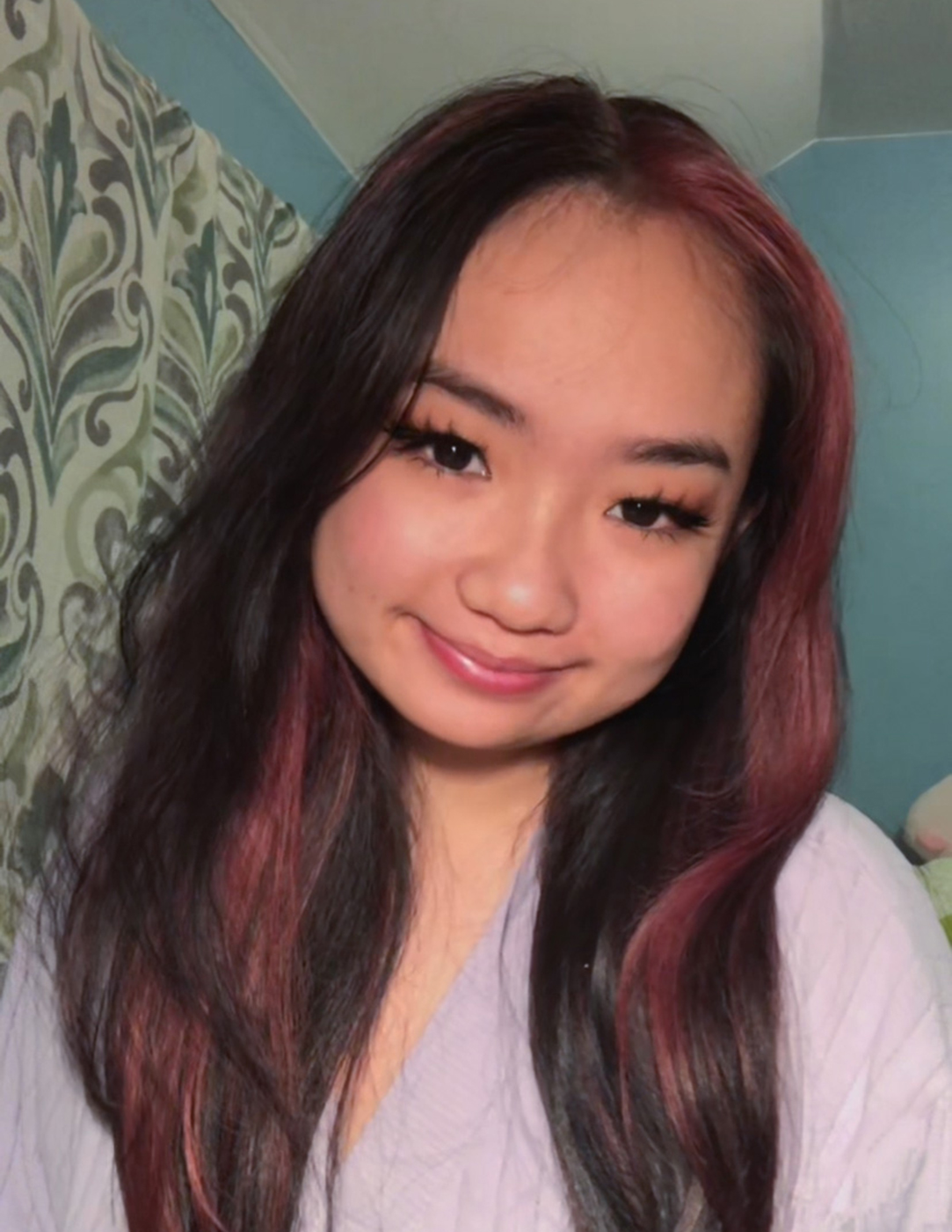 Finalist: Andrea Li
Andrea is a junior studying Management Information Systems and is currently involved in Diversity, Equity, and Inclusion efforts through the Ecology and Evolutionary Biology department. Andrea has hosted many workshops focused on having uncomfortable conversations around race and other aspects of identity, which included topics on Black Lives Matter Movement, solidarity in the midst of Anti-Asian violence, women empowerment, and race & privilege. Lastly, she has also hosted an event with the Pan Asian Council to highlight the struggles and experiences of Asian immigrants adapting to American culture.
Building Community Award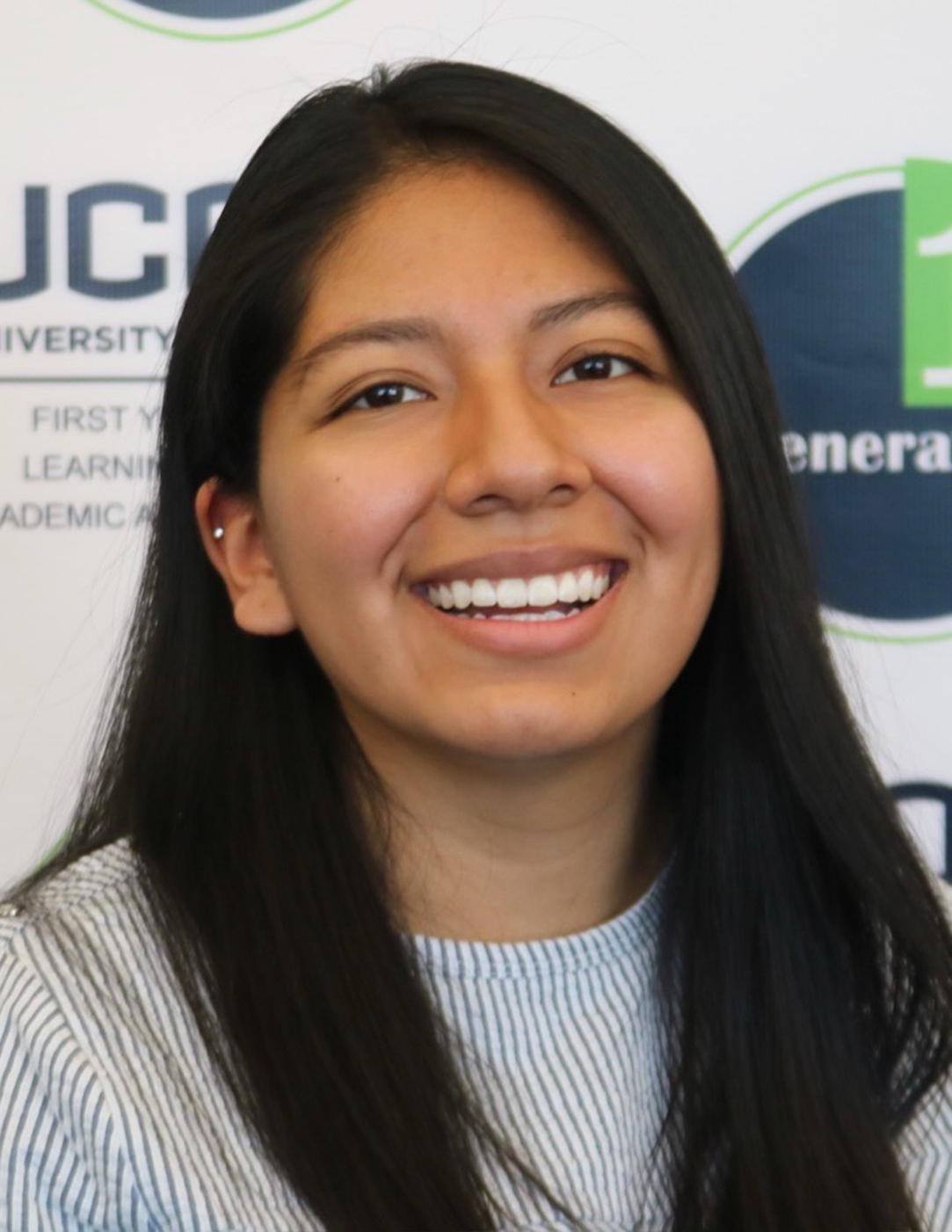 Recipient: Geraldine Uribe
Geraldine is a third-year student studying Political Science. She is the Vice President of the First-Generation Society and is a UConn Connects mentor. Geraldine acknowledges her own obstacles in arriving at UConn as a first-generation student and is motivated to create a welcoming environment for other students, to ensure they are aware of the
resources on campus and letting them know that they are not alone. Geraldine was a force behind the creation of the First-Generation Honor Society which held its first induction last fall. Empathy is a core value for Geraldine along with creating an uplifting community for others to be included.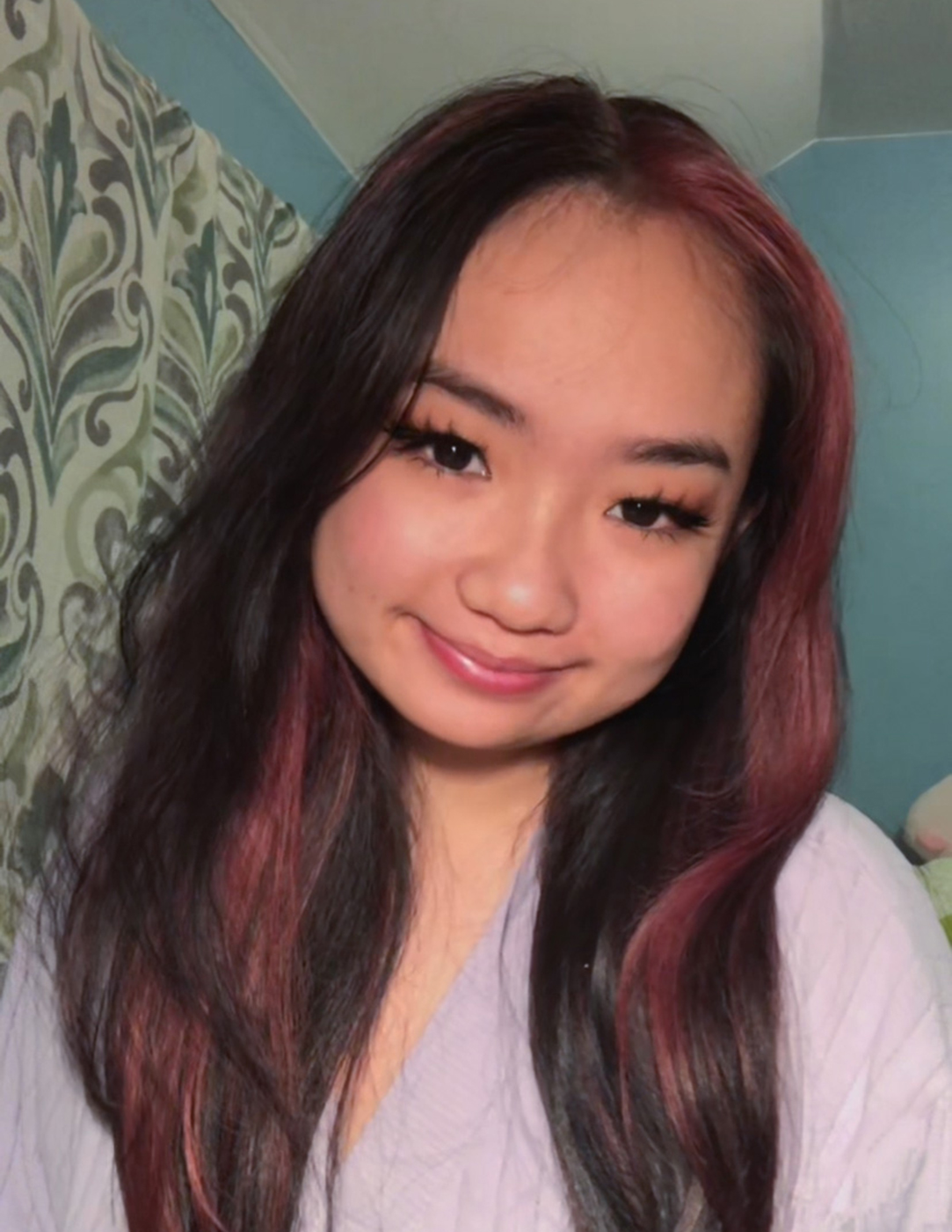 Finalist: Andrea Li
Andrea Li is a third-year student studying Business Management with hopes of applying to law school to advocate for immigrant families and their businesses. She is a part of Kappa Phi Lambda and uses her involvement to host workshops on social justice issues impacting UConn students. Andrea voices the importance of having difficult conversations to catalyze change on topics such as Asian-hate, women's empowerment, and Black Lives Matter. Through a virtual format, these conversations have reached beyond the UConn community spreading awareness of the importance of diversity,
equity, and inclusion. Andrea strives to make all people feel heard and make others aware of resources available to them.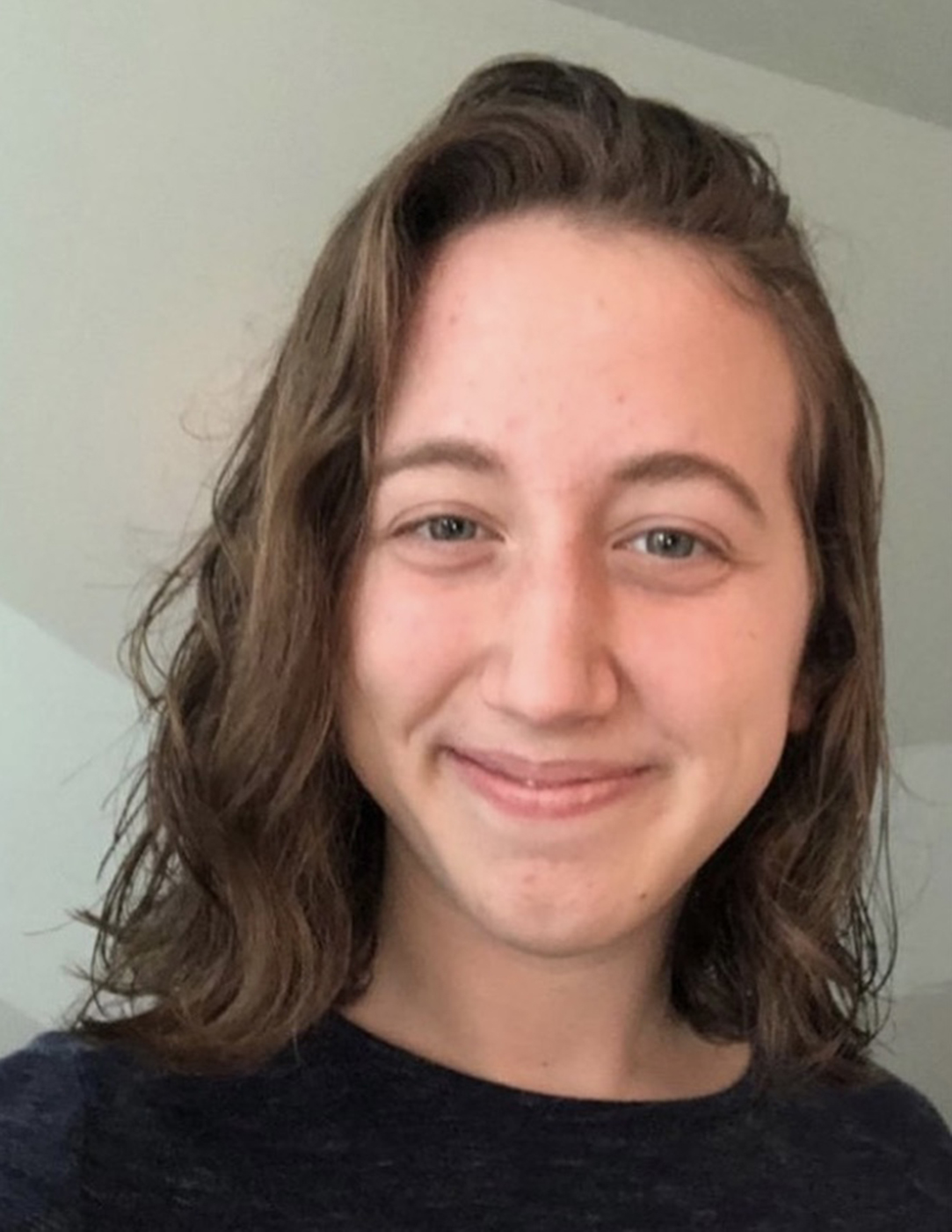 Finalist: Donna McNeil
Donna is a fourth-year student studying America Sign Language. She is apart of the American Sign Language Community at UConn as the club's president along with being an instructional assistant in courses. Donna has worked with staff in the American Sign Language department as well as residential services across campus to create an American Sign Language Learning Community and initiate special interest housing for Deaf, Hard of Hearing, and Deaf/Blind students for Fall 2022. In her efforts in building an American Sign Language community, Donna has strived to provide a platform for
others when she does not hold the same identities and lived experiences.
Donald L. McCullough Leadership Award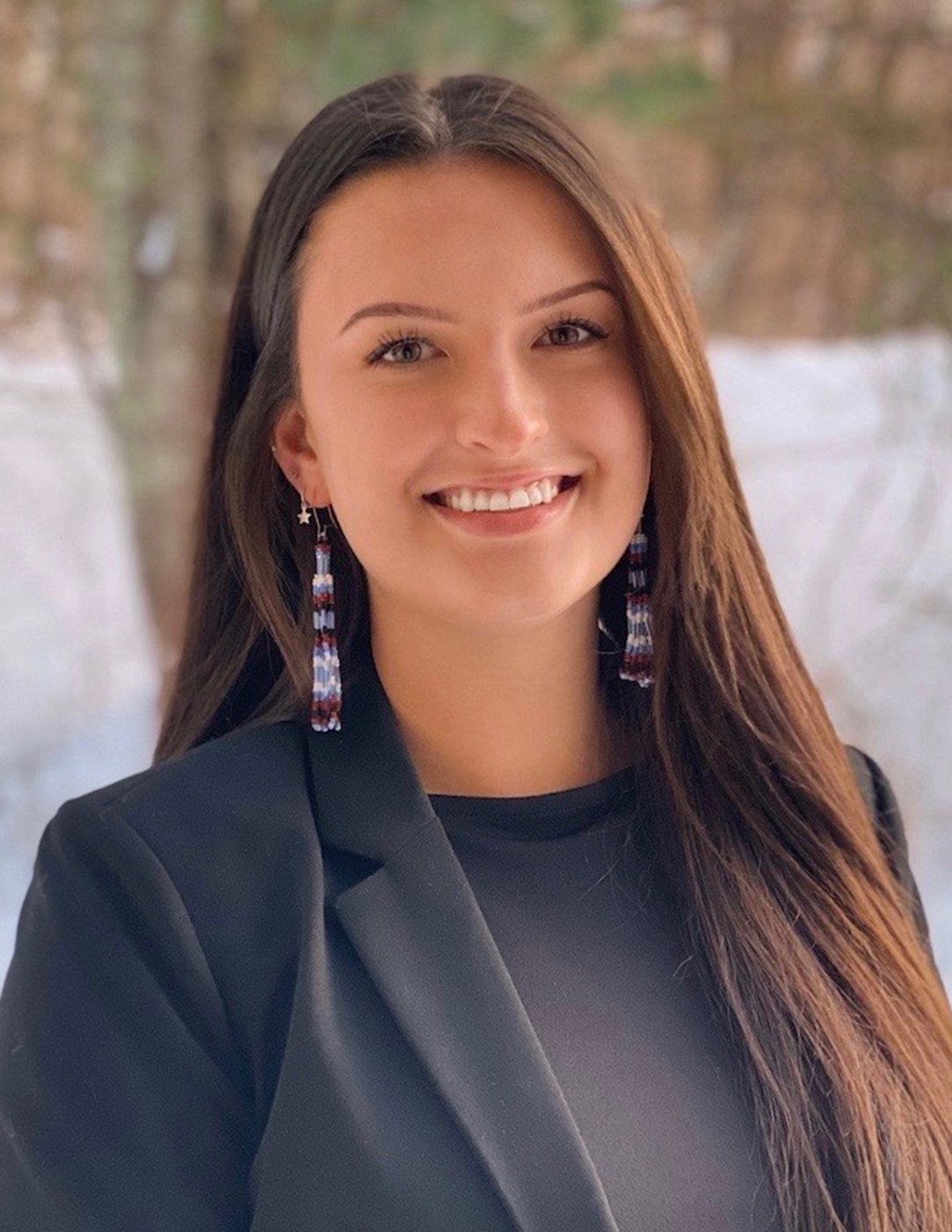 Recipient: Sage Phillips
Sage is a senior majoring in Political Science & Human Rights and minoring in Native American and Indigenous Studies. She founded the Native American and Indigenous Students Association (NAISA), is a student representative on the President's Council for Race and Diversity, participates in the Leadership Legacy Experience, and played
an important role in the creation of the LandGrabCT website. She has also been a First Year Experience (FYE) mentor to many, and has also worked on HACKUCONN and "Women in the Making."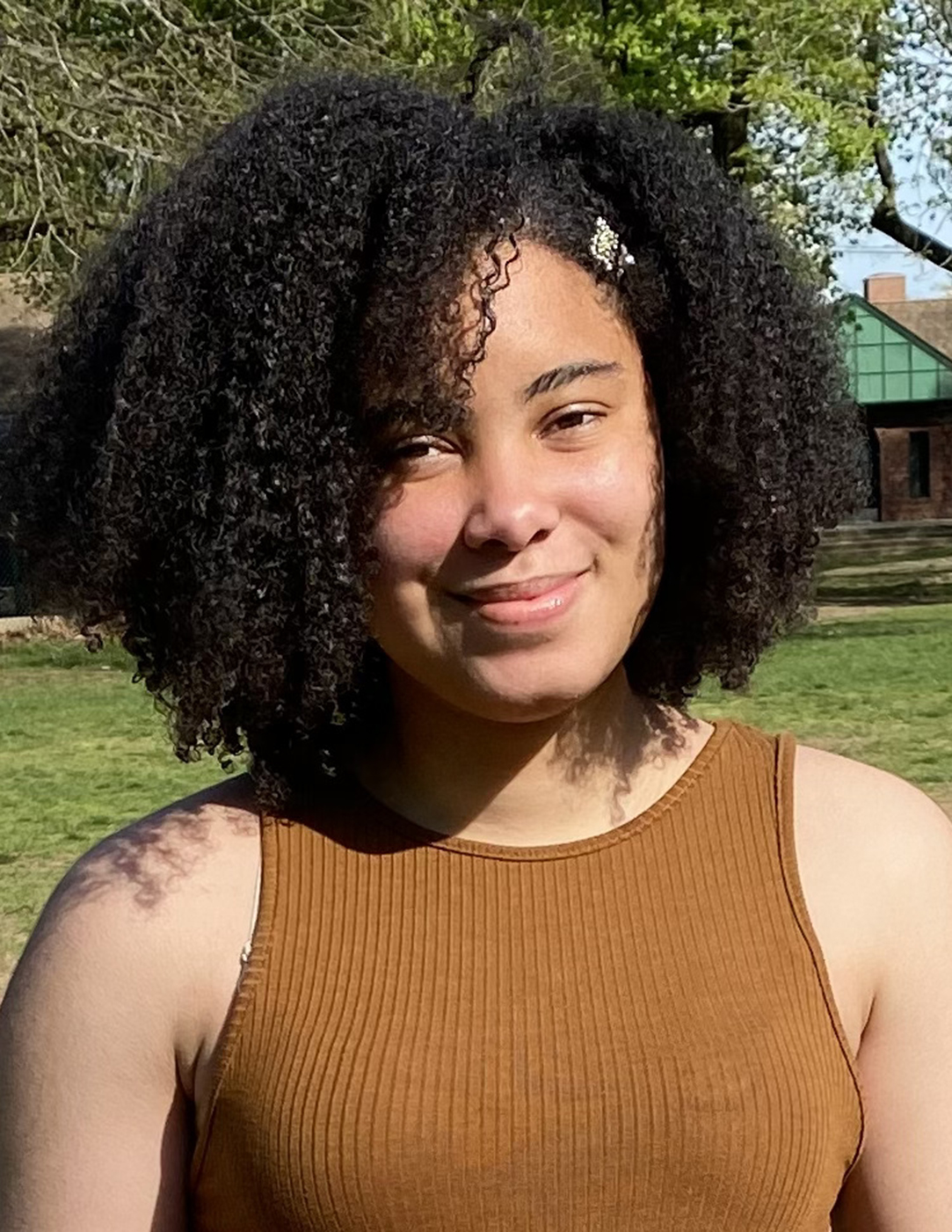 Finalist: Amayia Cordova
Amayia is a senior majoring in Mathematics, in addition to an individualized major in Healthcare Analysis. She is a First Year Experience (FYE) course mentor for the First-Generation College Student FYE course. She specifically mentors first-generation, African American and Puerto Rican/Latin American students, as well as students who are part of the Women's Center and Rainbow Cultural Center. A fun fact of Amayia is that she is the second African American woman to be named Miss UConn.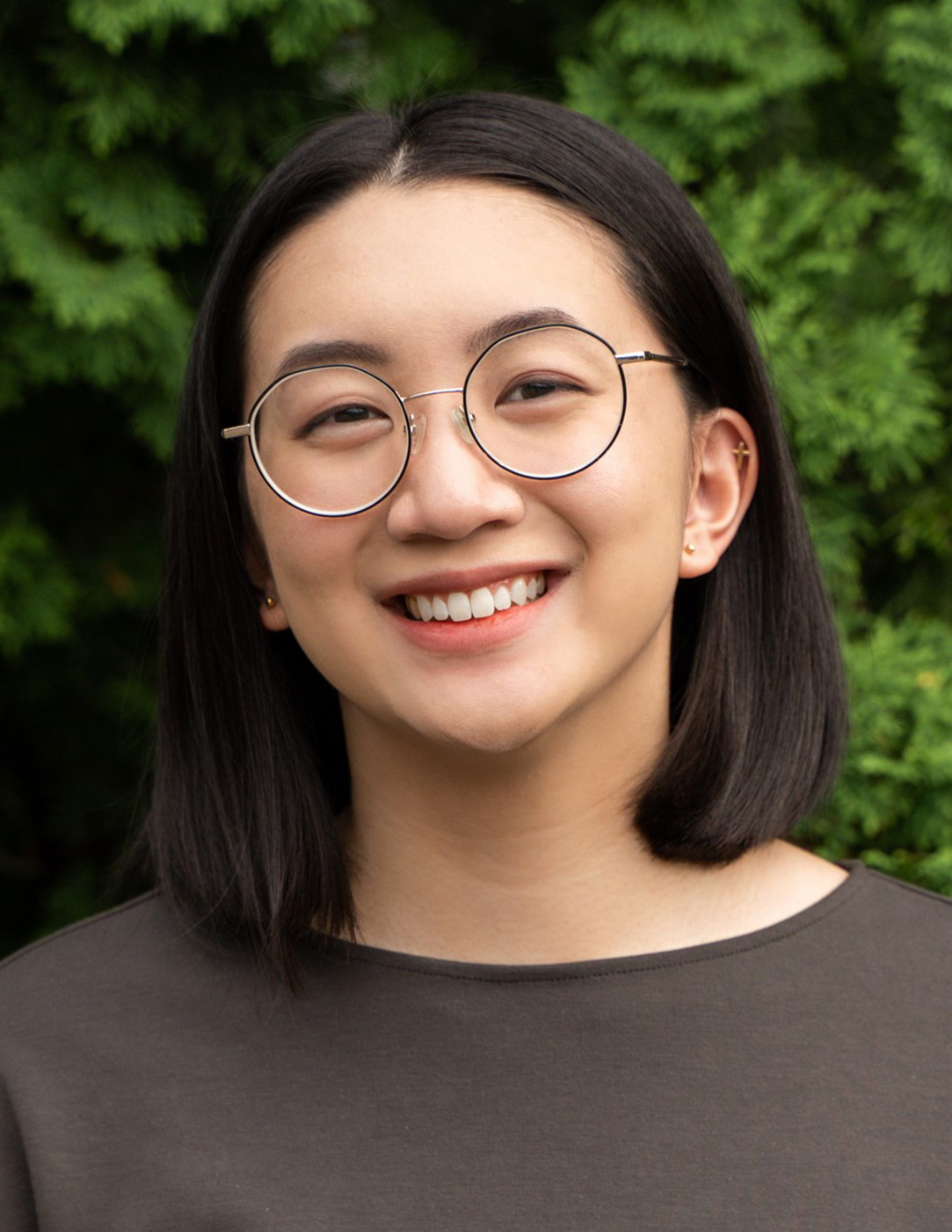 Finalist: Lauren Deleon
Lauren is a senior studying Marketing with a concentration in Digital Marketing & Analytics. Throughout her college career, she has shown a strong and steadfast commitment to improving the residential student experience through implementing student engagement and advocacy initiatives with campus-wide impacts. She served as the Social Coordinator of McMahon Hall Council in which she planned events for a building of 500 students and won the "Hall Council of the Year" award. She was also nominated by staff for the "New Resident Assistant of the Year" award and later
became the Vice President of Residence Hall Association.
Edward Victor Gant Scholarship - Undergraduate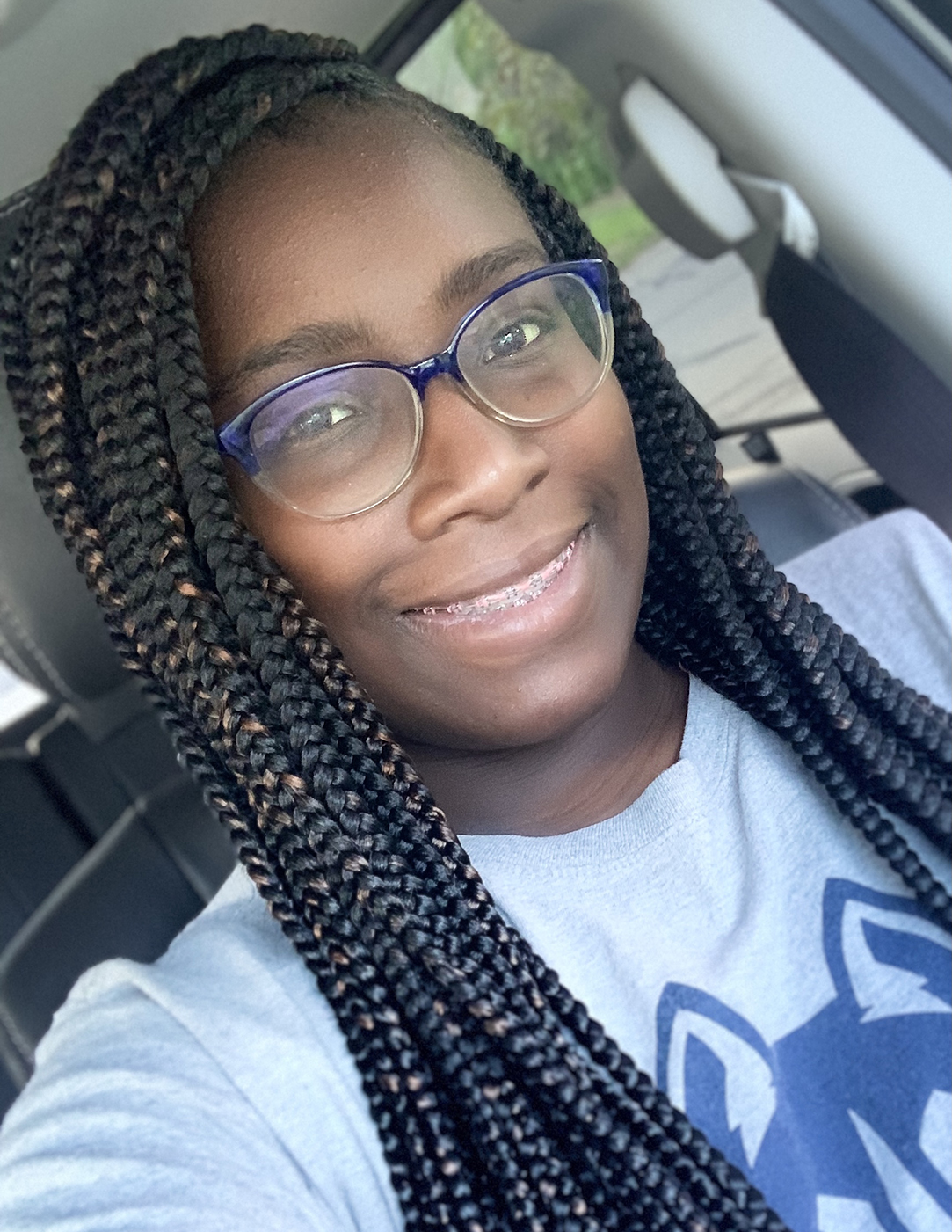 Recipient: makayla dawkins
Throughout her childhood, makayla volunteered with people living with AIDS which is where her passion for sexual health stemmed. She joined community service organizations like USG where she has been able to provide resources for those that have been left out or excluded from programming. In addition, she has used her experiences in USG to hone in on issues impacting sexual health like eugenics and racism by establishing a program for UConn students to allow access to menstrual care products throughout the semester.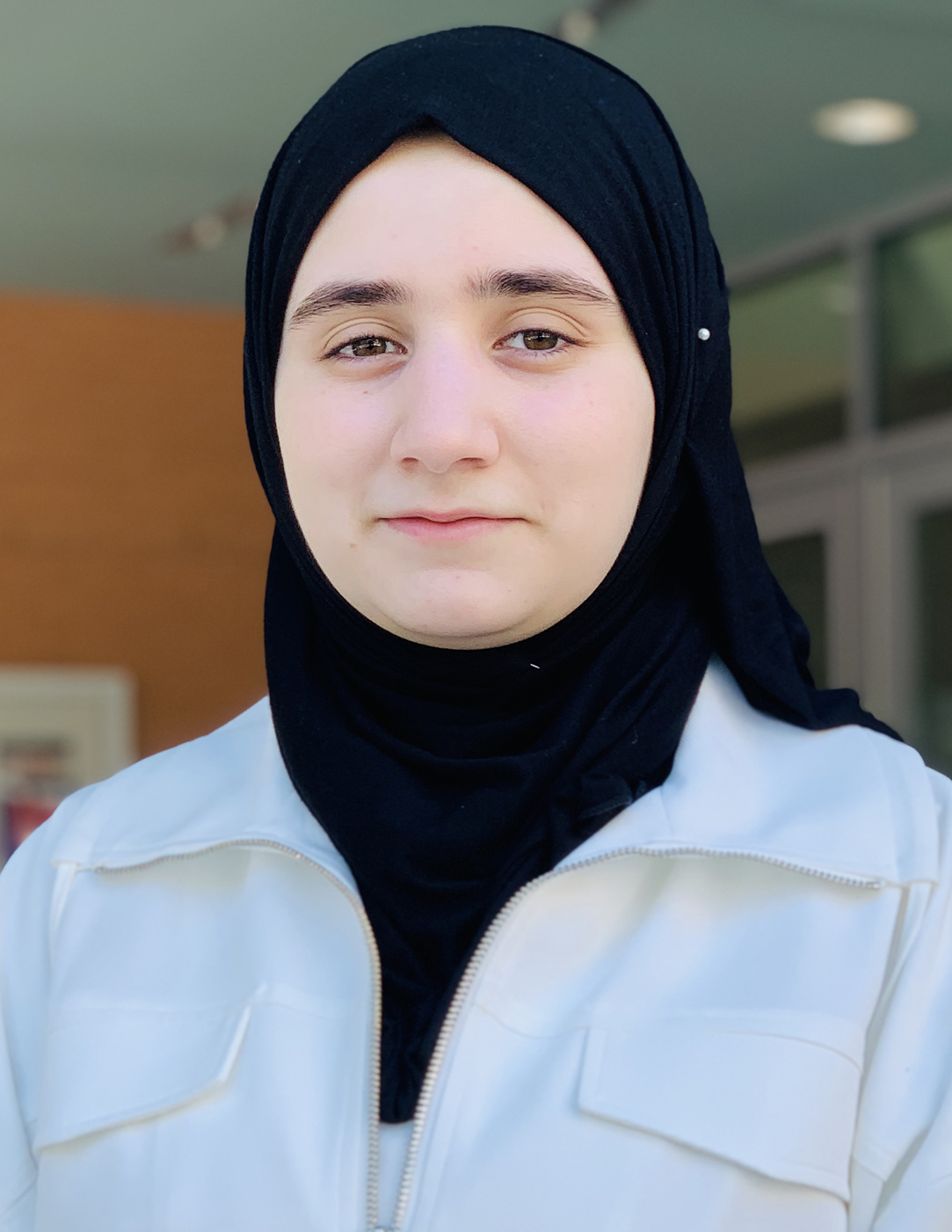 Finalist: Nour Al Zouabi
Through her journey from Syria to Jordan and finally, to the US, Nour has learned to value human life, to serve the community, and to go above and beyond to excel in her education. Since the start of her journey at UConn, she has committed to furthering her education and advancing research, professionally mentoring and advising her peers, and upholding her responsibilities to serve her community. Nour's involvement at UConn include contribution to research, and involvement as a METAS mentor, WOW Leader, and many more organizations. Through her work at UConn and beyond, Nour presents a current example of Gant's life through upholding his principles and commitments to UConn and the community.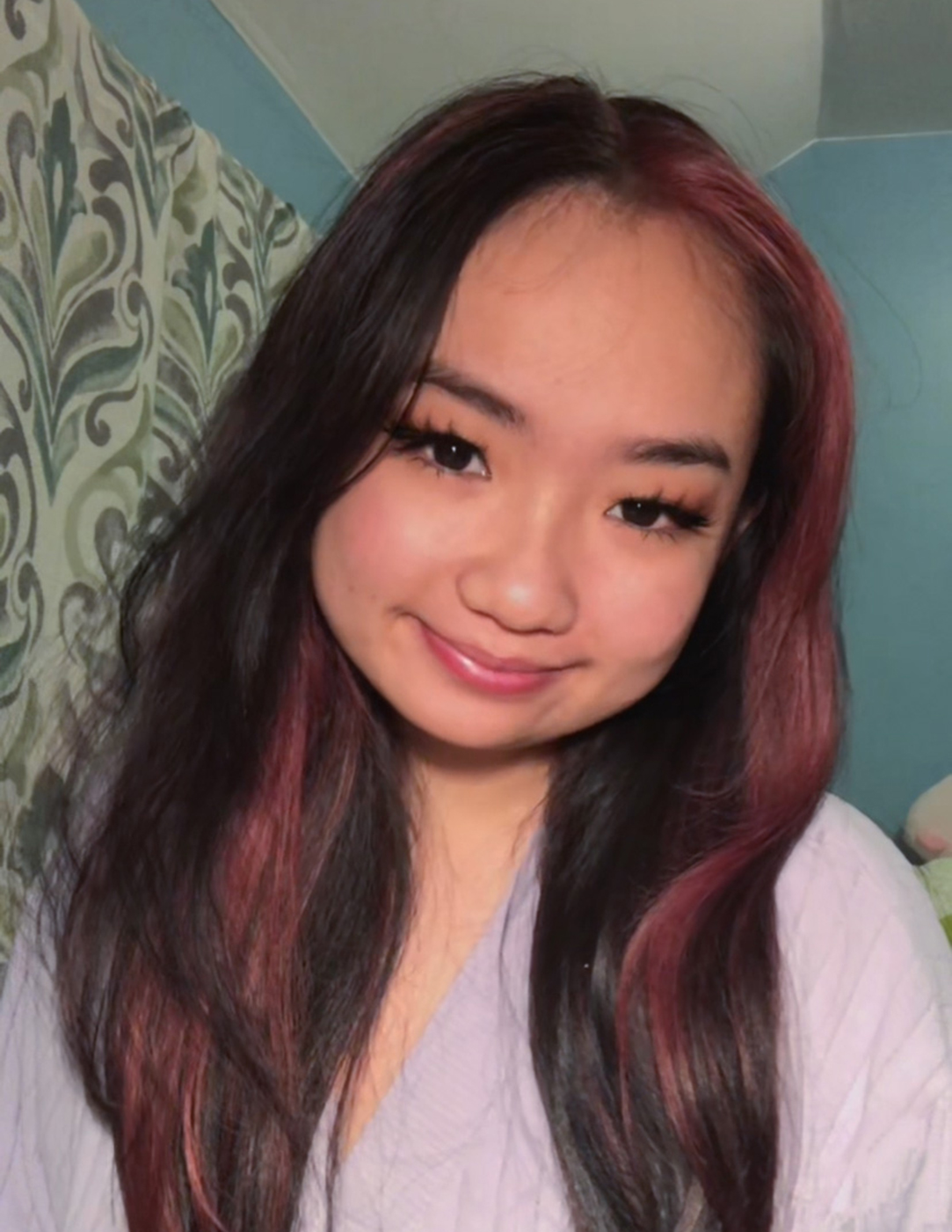 Finalist: Andrea Li
Andrea is a hardworking and driven individual who strives to succeed and be better every day, whether it's academically, socially, or professionally. She is an aspiring lawyer, with hopes to help and represent small businesses, specifically emphasizing those of first generation or immigrant families. Throughout her academic career, they have maintained good rapport with the University and have successfully achieved the title of 2020 New England Scholar. Through her dedication to herself and the community around them through various organizations, Andrea has contributed to fostering a safer and more inclusive environment at UConn.
Edward Victor Gant Scholarship - Graduate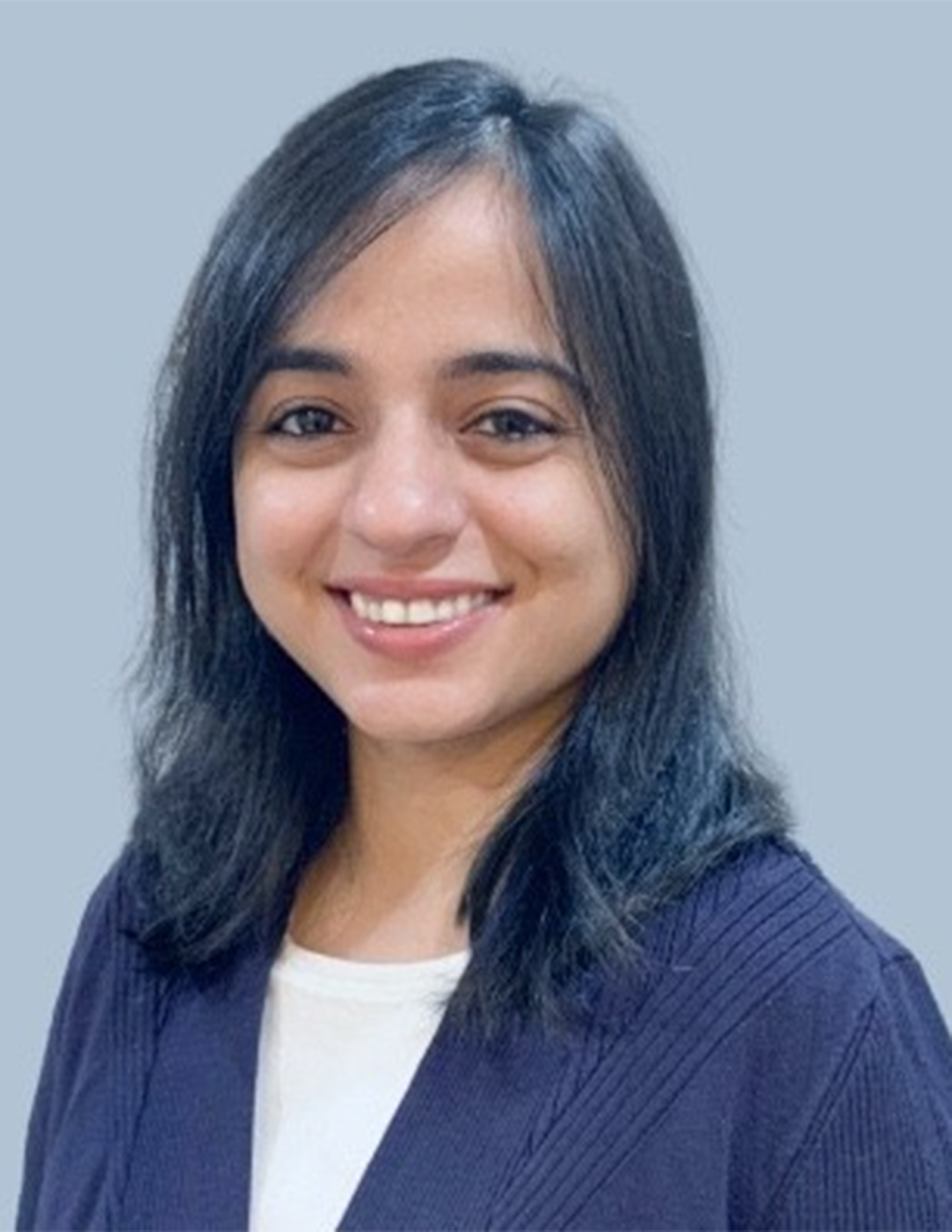 Recipient: Tanu Mehta
Tanu is a fourth year Ph.D. student from the Pharmaceutical Sciences department at the University of Connecticut. In each opportunity presented to her, Tanu has tried hard to make the most of it and achieve success, while maintaining a healthy level of academic performance. Entering her Ph.D program, she was presented with challenging coursework from different fields which she managed with steadfast resolve and dedication. On the side, she also mentors undergraduate students to help them design their thesis and gives them scientific research exposure. Apart from her research, Tanu has
served as a graduate student senator representing the American Association of Pharmaceutical Sciences Student Chapter.
Emerging Leader Award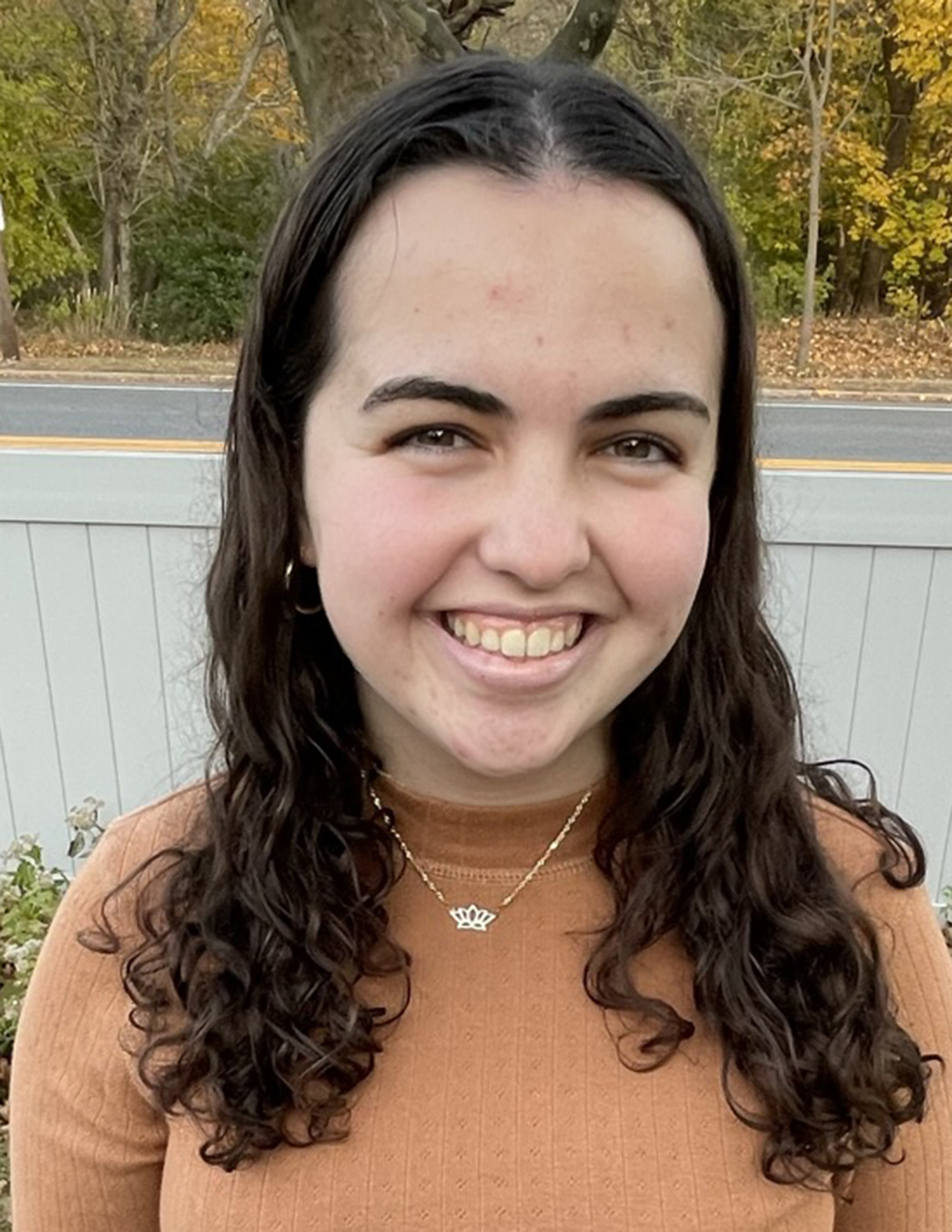 Recipient: Madeline Doyle
Madeline is a second year student studying Political Science and Sociology. She is a part of the Leadership Learning Community and created a professional development committee to provide resources to her peers through workshops and alumni panels. Madeline created this committee without holding any formal role/position but all through her own initiative and seeing a need from fellow students. Madeline brings a different perspective to leadership through acknowledging the importance of listening to others. She also recognizes her own potential for growth and seeks out opportunities to continue her leadership journey.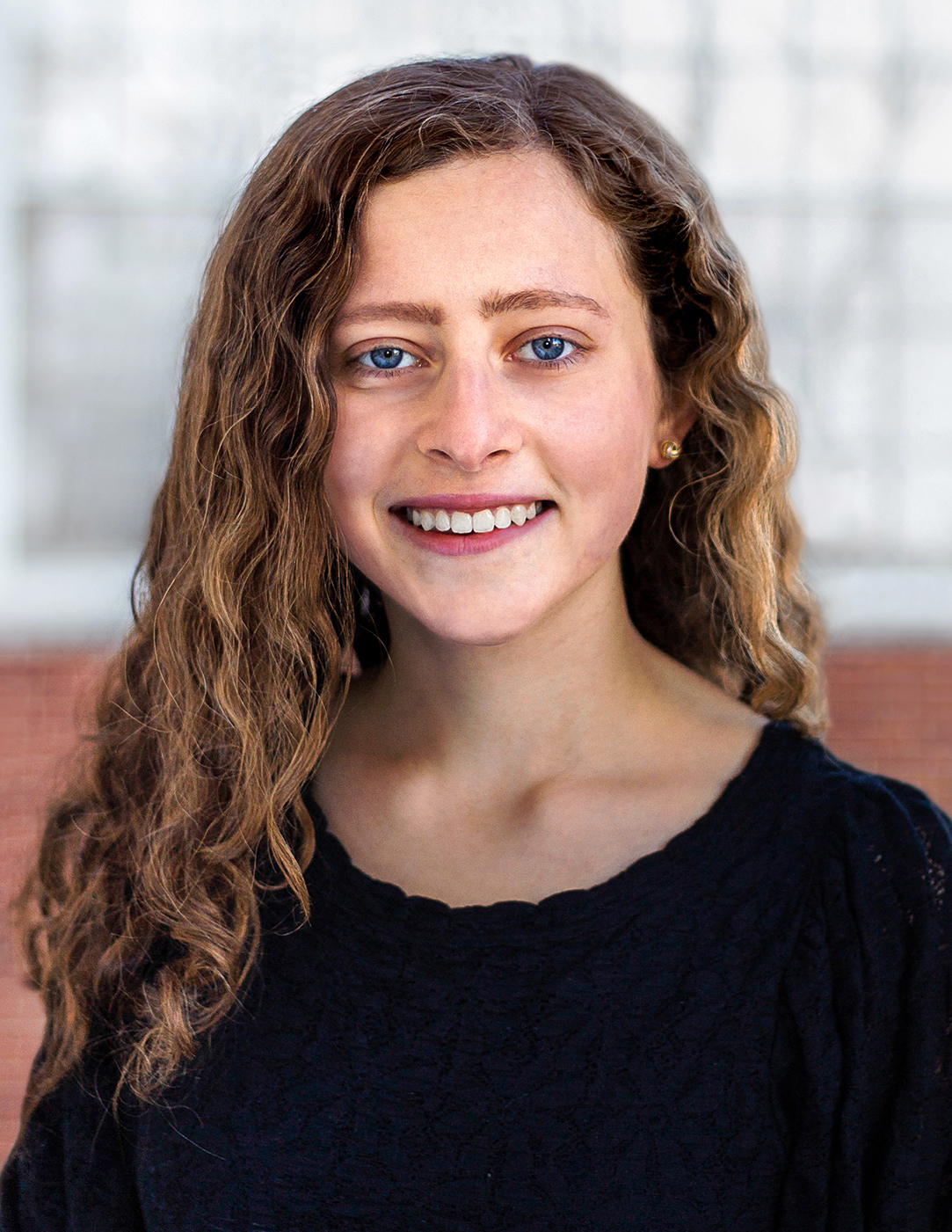 Finalist: Rachel Laemle
Rachel is a second year student studying Nutritional Sciences and is a part of the Innovation House Learning Community. She is most involved in Hillel as an Engagement Intern where she greets students and invites them for 1-1 meetings to create a welcoming environment. In her role as an Engagement Intern, Rachel has learned that everyone is going through something different and she has created events to give students the opportunity to connect. One of Rachel's initiatives was a Latke Bar through Hillel which yielded a great turnout and fostered the community she strives to create. Others describe Rachel as a positive person as she values making others feel comfortable through interpersonal connections.
First Year Excellence in Innovation Award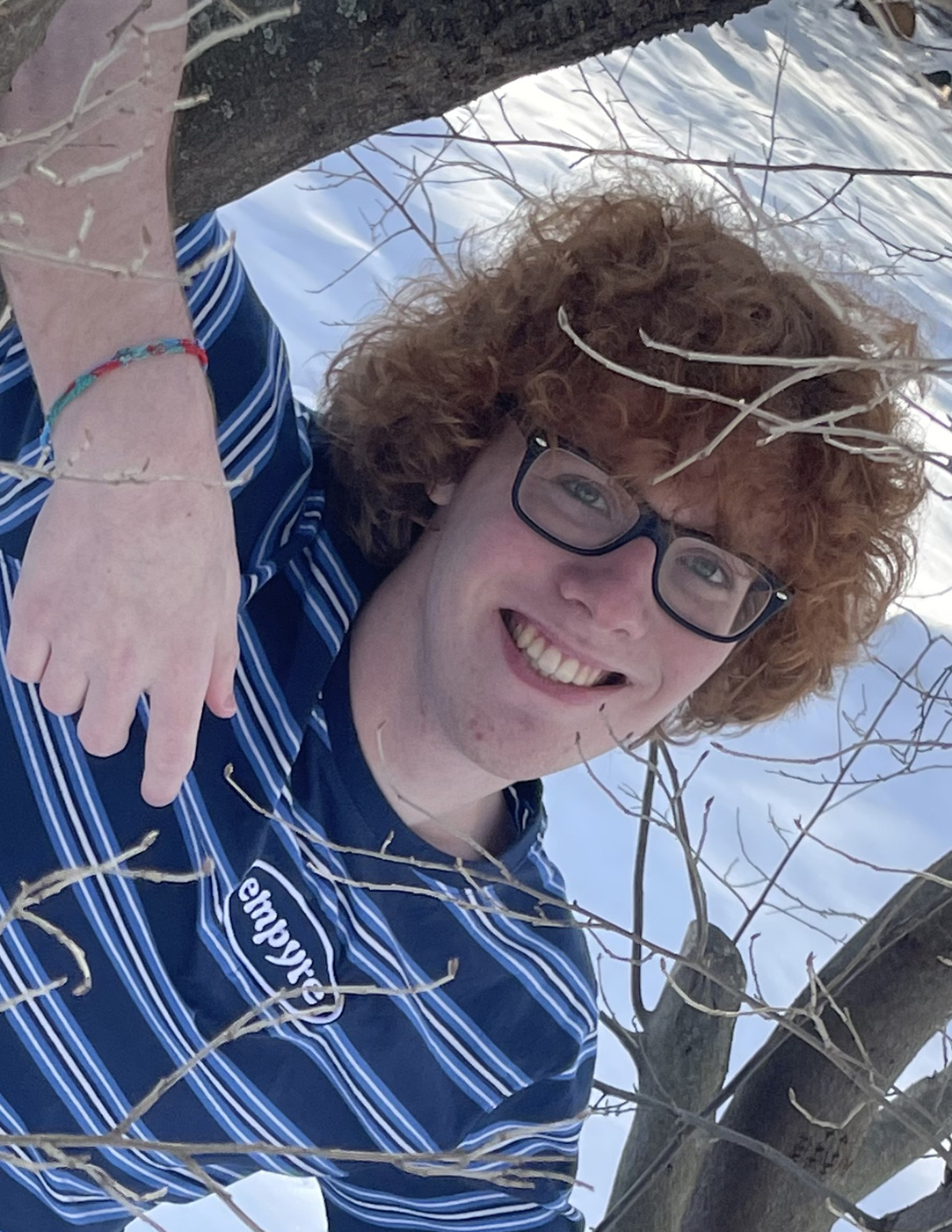 Recipient: Bryan Ford
Bryan is a first-year student who is currently undecided but is leaning towards majoring in Communications at UConn. He is also a member of the Innovation House Learning Community and the 3D Printing Club. For his first semester project for Innovation House, he worked with a team to create an Escape Room featuring original puzzles and story line which was well received by the community. He continues to challenge himself to learn how to use different materials and equipment, and has spent countless hours in the UConn Innovation Zone making over 100 different creations ranging from 3D prints, to wood engravings, to pins, and even a blanket. Bryan is constantly thinking about and looking for new ways to innovate and create solutions to everyday problems.
Individual Husky Pride Award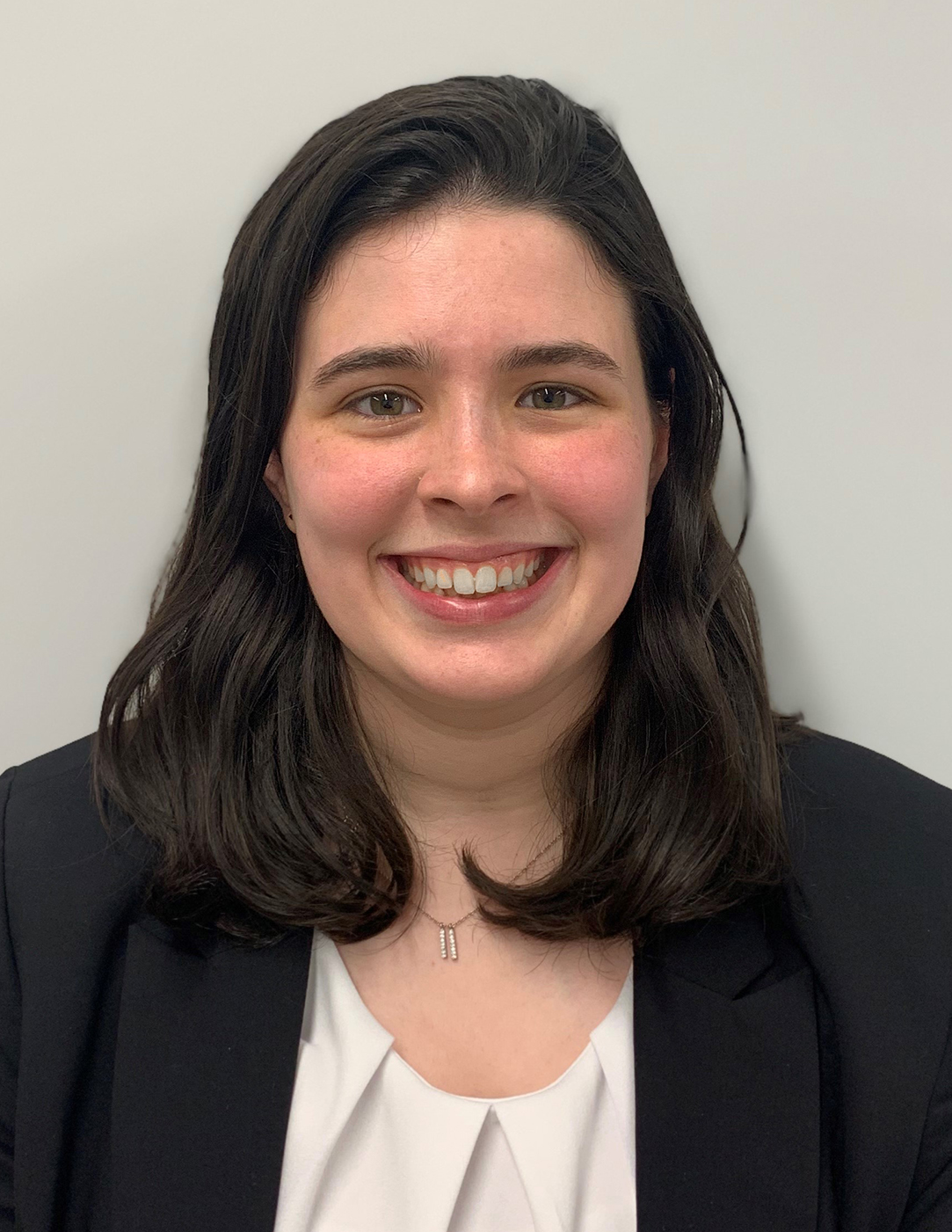 Recipient: Julie Reidy
Julie is a senior studying Statistics and Political Science. Julie has embodied Husky Pride through her involvements as a Learning Community leader, Mock Trial Vice President, and Student Athlete Success Program employee. Julie held the role of Recruitment Chair through the Learning Community Executive Council and worked to promote her love for UConn to her peers as well as prospective students and families. Through her work she aims to uplift other students and share the UConn spirit with this community.
International Student Leadership Award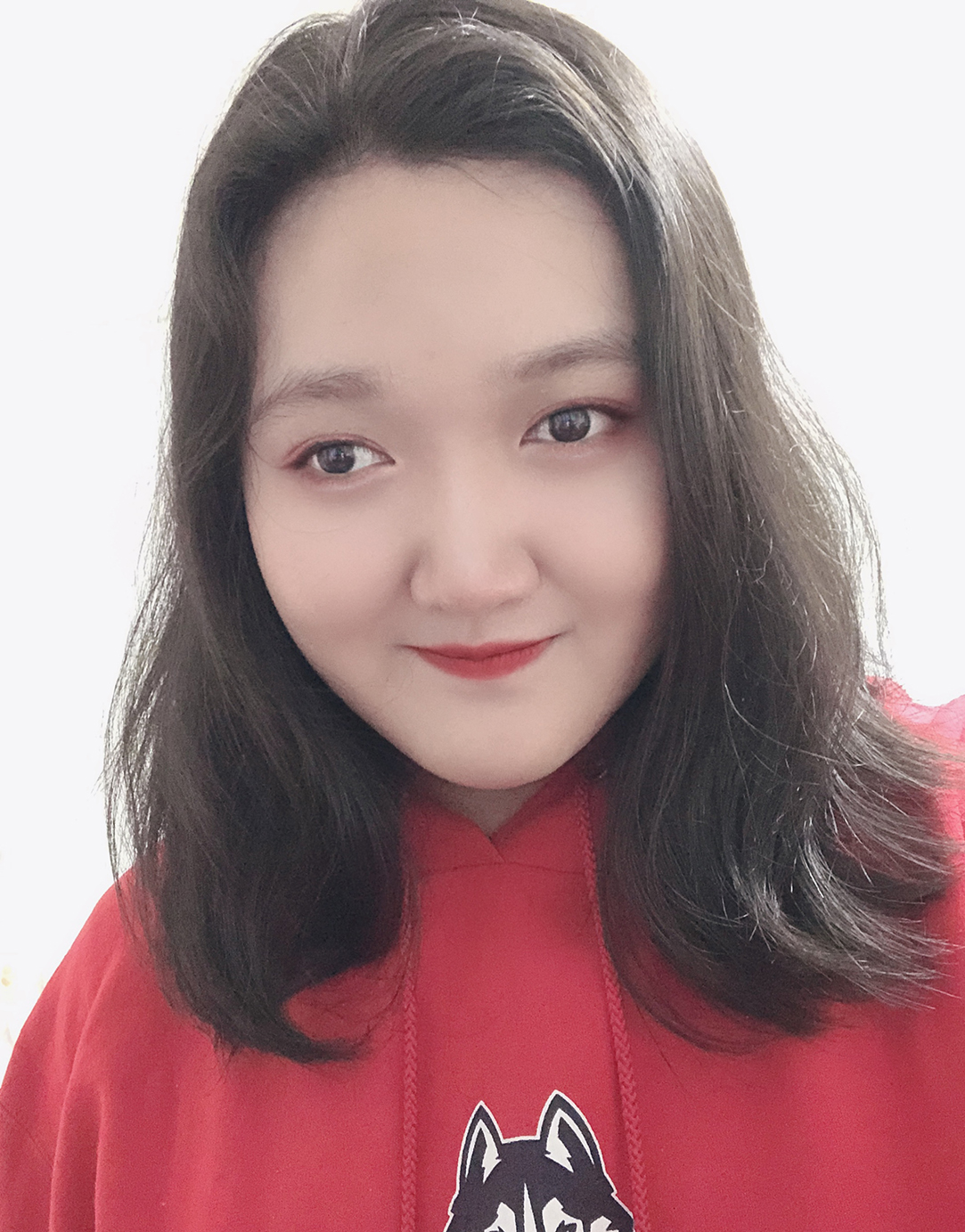 Recipient: Xulin Fan
Xulin is a sophomore with an undeclared major. Xulin served as a First Year Experience Mentor for the Global House Learning Community and served as a guide for international students adjusting to UConn. Xulin gave advice regarding campus resources, encouraged students to get involved, and provided a safe space for international students to talk about their challenges and struggles. Xulin facilitated a class around time management and stress management for the students in her class and organized activities for students around Mid-Autumn Festival and Halloween.
Learning Community Leadership Award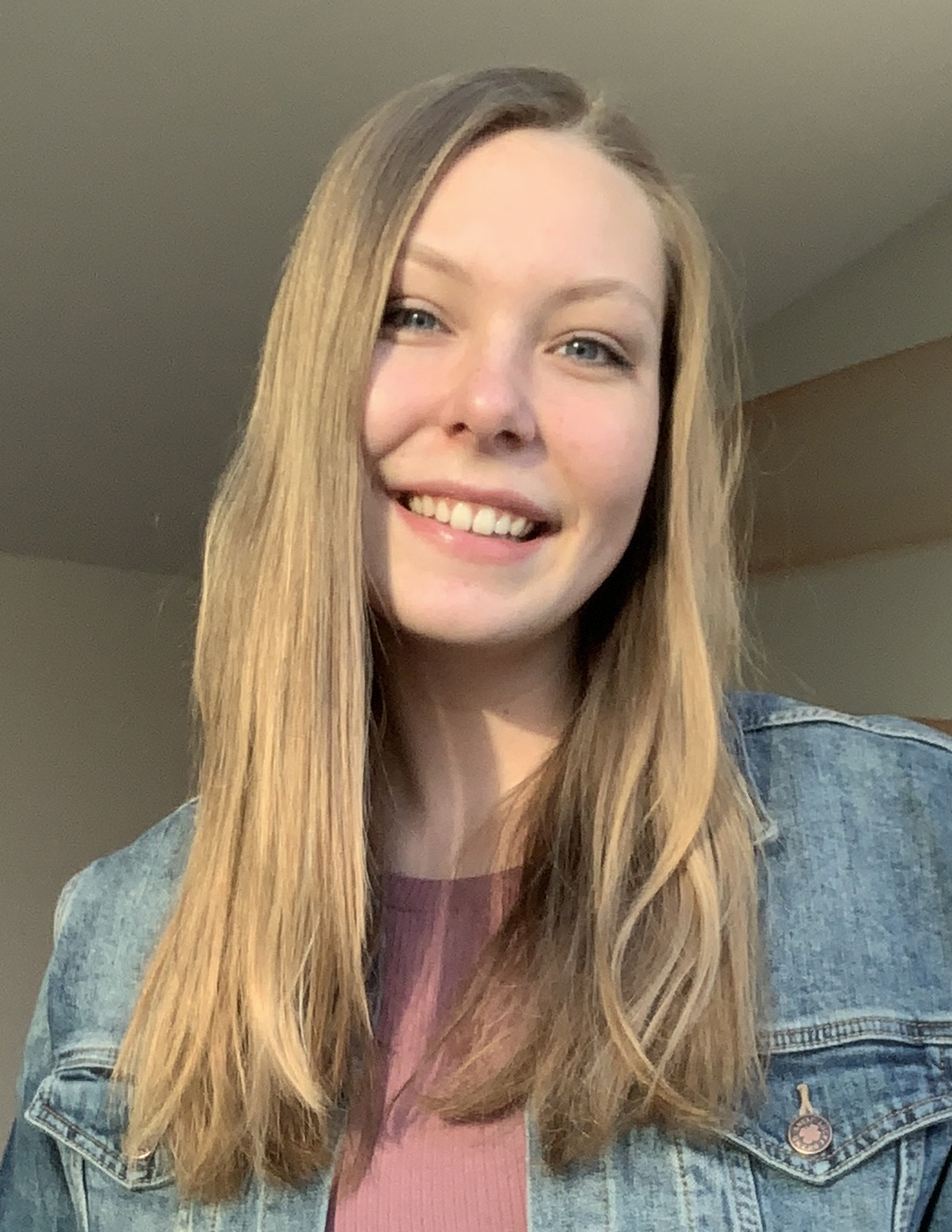 Recipient: Alexa Sanson
Alexa Sanson (she/her) is a senior majoring in Allied Health on a pre-Physician Assistant track. Alexa has been the Social Affairs Chair of the Learning Community Executive Council (LCEC) for three years and was an active member of the Public Health Learning Community for her first two years at UConn. Through these experiences, she facilitated community-building events such as LC Kickoff, LC Field Day, and LC TALKS for undergraduate students. Alexa is also the Vice President of the Pre-Physician Assistant Patient Care Alliance (PAPCA), a mentor to students considering careers in the Physician Assistant field, has engagement in three UConn research projects, volunteers at the Mansfield Senior Center, and serves as a Microbiology Teaching Assistant. Over the years, Alexa has proudly fostered environments that celebrate diversity and encourage inclusion, leaving a lasting impact on the Learning Community program and UConn in general with her commitment to community.
Outstanding Graduate Assistant Award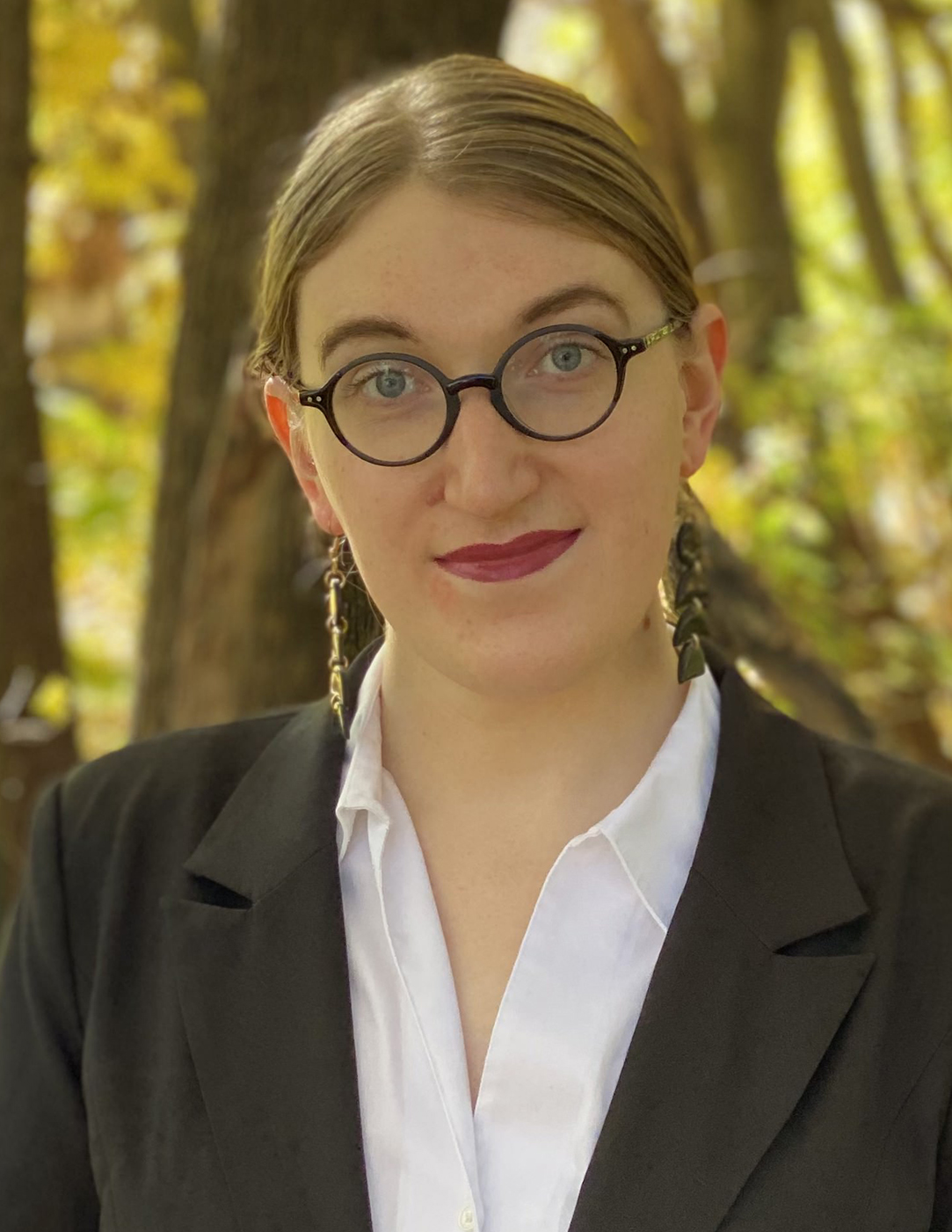 Recipient: Anna LaChance
In their time as a graduate researcher, Anna has mentored 14 young women, most often in Chemical Engineering or Chemistry programs at UConn, providing them with an example of a woman in STEM. They have taught three undergraduate courses for chemical engineering seniors (Unit Operations & Process Simulation), most recently in Fall 2021, and have served as a TA four additional times for various undergraduate and graduate CBE courses. They have participated in and served as leadership for various graduate student organizations, including the Chemical Engineering Graduate Student Organization (ChEGSA), the Student Association of Graduate Engineers (SAGE),
Out in STEM (oSTEM), and the Rainbow Center Grads & Young Professionals group (RGYP). Finally, they were a founding member of the John Lof Leadership Academy (JLLA), the first ever leadership development program made by and for graduate engineering students. Finally, they cofounded the Inclusive Excellence in Justice, Equity, and Transformation (JET) Program for faculty & staff to engage with goal oriented antiracist scholarship, as well as SoE Reads, an antiracist book club for the SoE community.
Program of the Year Award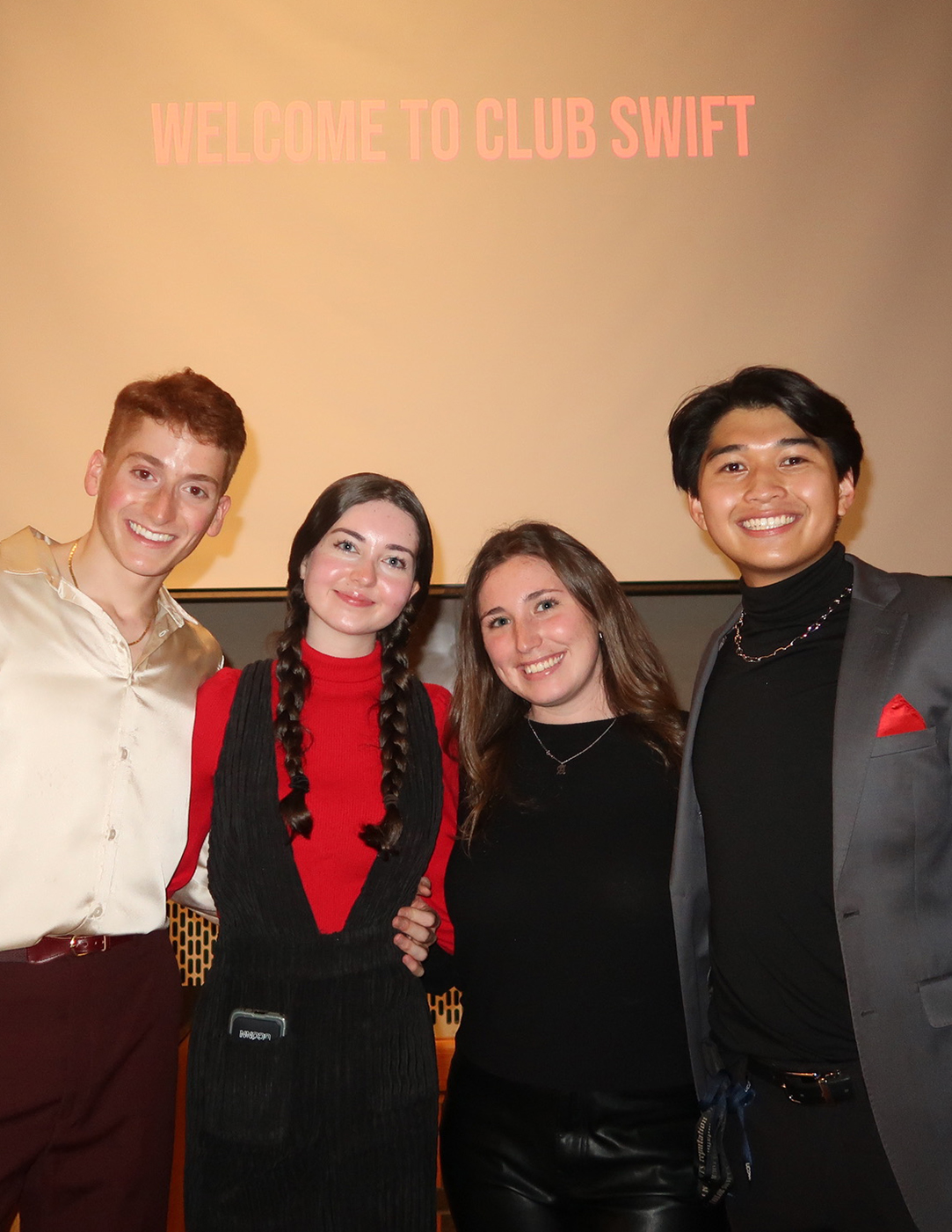 Recipient: UConn Club Swift
During the 2021 Fall Semester, a group of UConn students sought out to establish a community that was "more than a fan club" for the artist Taylor Swift by establishing three pillars in their mission statement of: The Arts, Business, and Service. Their aim was to capture all UConn Students in their events as they celebrate the artistry, work, and advocacy Taylor Swift has showcased throughout her career. In just two weeks, their Instagram gained a mass following of over 600 students. By the time the announcement for their debut event rolled out, 260 ecstatic Club Swifties RSVPed in under 24 hours, breaking the attendance record of Room A120 in the Chemistry Hall. Each second of the event was filled with music, smiles, Taylor Swift Trivia, and electric energy that could only be replicated from a real Taylor Swift concert.
Protect Our Pack Award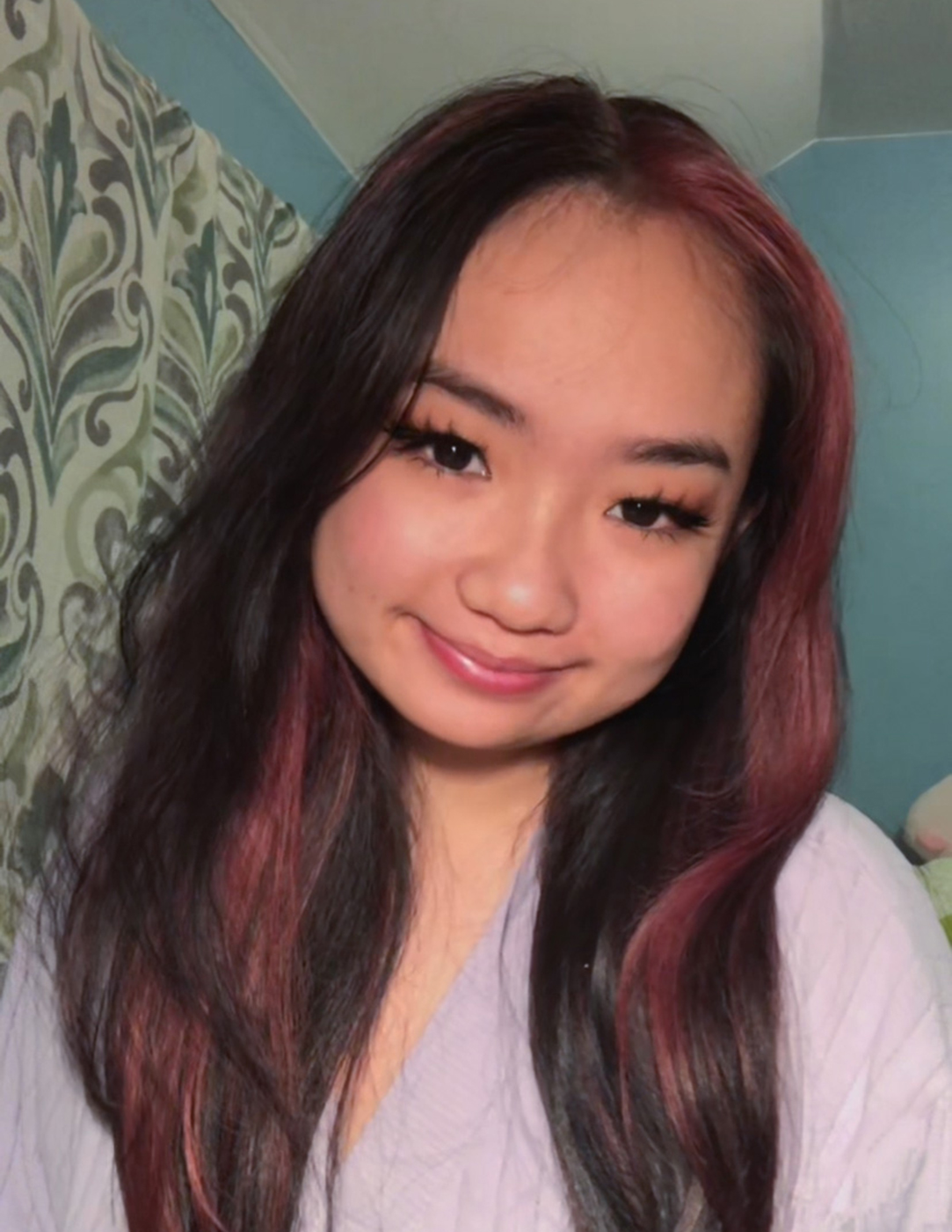 Recipient: Andrea Li
As a distinguished member of UConn Greek life as well as the UConn community at large, Andrea exemplifies the bystander intervention concept of Protect Our Pack. She has participated in various events and workshops dedicated to keeping her community safe, such as Alcohol, Me, and My Community and several Rape, Abuse & Incest National Network (RAINN) workshops to discuss the complexities of sexual misconduct, how gender and sexual norms shape our attitudes, bystander intervention, and how to support her peers who are survivors of sexual misconduct. Andrea is also a firm advocate against racial bias and has spoken out in defense of others in the UConn community. Specifically, she has participated in Black Lives Matter protests and discussions, Stop Asian Hate protests, and has personally stepped in to intervene when she has been a bystander of a recent racial bias incident. She does not stand for any instances of intolerance and has been, and continues to be, a strong advocate for protecting and standing up for those around her.
Spirer/Dueker Student Humanitarian Achievement Award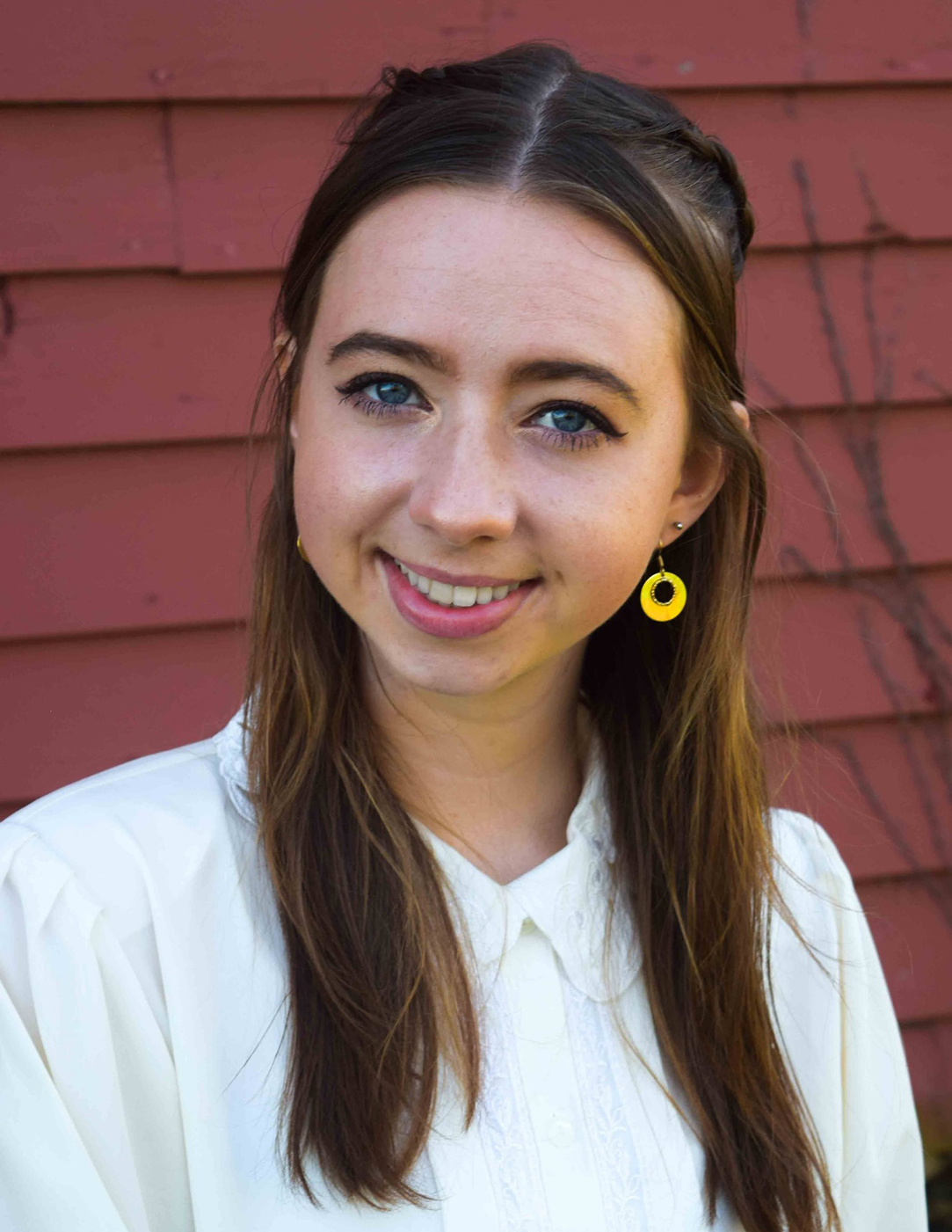 Recipient: Sydney Collins
Sydney Collins is in her second semester of Junior year majoring in Environmental Science. Throughout the past academic year, Sydney has engaged in a yearlong co-op experience in Buffalo City Hall serving as an AmeriCorps VISTA. During this time, she completed 1,700 hours of community outreach related to climate change. Sydney also participated in Rain Check, a Green Infrastructure program where she helped gather partners to build capacity with green infrastructure, secured funding through grant applications and participated in community meetings. Sydney's dedication and commitment to service have made a positive impact on the environment and her community.
Student Employee of the Year Award
Recipient: Nasir Underwood
Nasir "Nas" is an ACES major, employed through the Learning Community Office since fall of 2020. While working in the Learning Community Office, Nasir has been known to take the lead on special projects, such as the Gallery Walk display in the Werth Tower, participating in Field Day events, and exploring monthly heritages to celebrate! He faces challenges head on and never gives up, regardless of the obstacles he is faced with. Nasir continues to grow and constantly seeks more responsibilities. He never turns down a task and takes pride in his work. Nasir sees his employment with the LC
Office as a way to give back to his community. It brings him joy to be a part of a team who know the value of building and maintaining community.
Student Employee Supervisor of the Year Award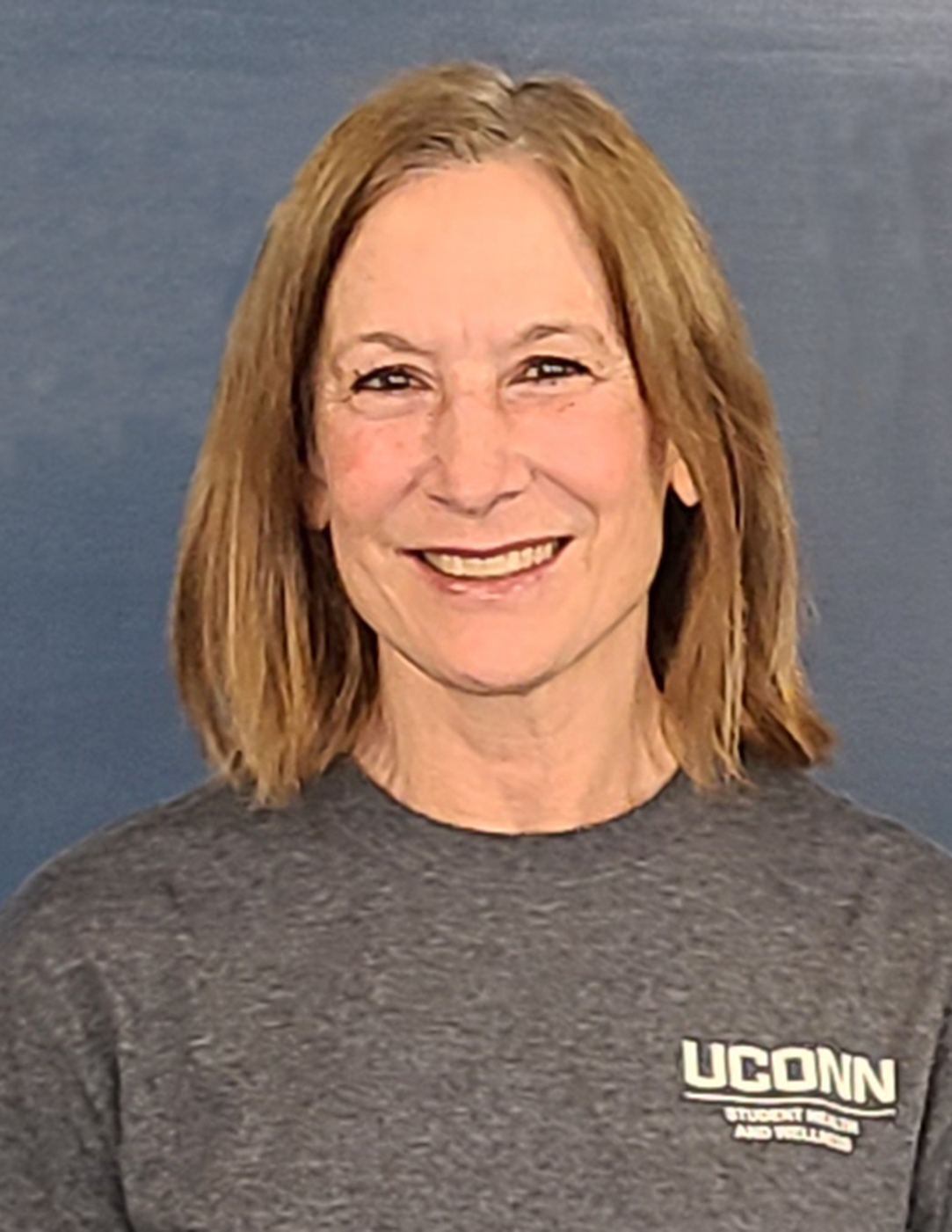 Recipient: Donna Vose
Donna is a student employee supervisor at Student Health and Wellness (sHaW). Donna is an integral part of the development and success of the Student Support Staff program at sHaW. She supervises approximately 50 student employees, per semester, in addition to supervising the nursing staff. Donna is patient and truly focuses on the
development of her students, working with each student individually and adapting to their learning style. She encourages strategic thinking, innovation, and personal creativity, to assist students in developing their skills to the best they can be. Donna is personable, approachable, and easy to communicate with. Most importantly, her students feel comfortable approaching her for advice and look to her for guidance. Donna also assists in the training of the Student Support Staff Managers. She teaches the importance of honesty, integrity, and communication to name a few. She allows future leaders to manage independently, empowering employees and maintaining support. Donna is proud of each of her students' accomplishments and finds it rewarding to see how each student grows in their role!
Student Leader of Character Award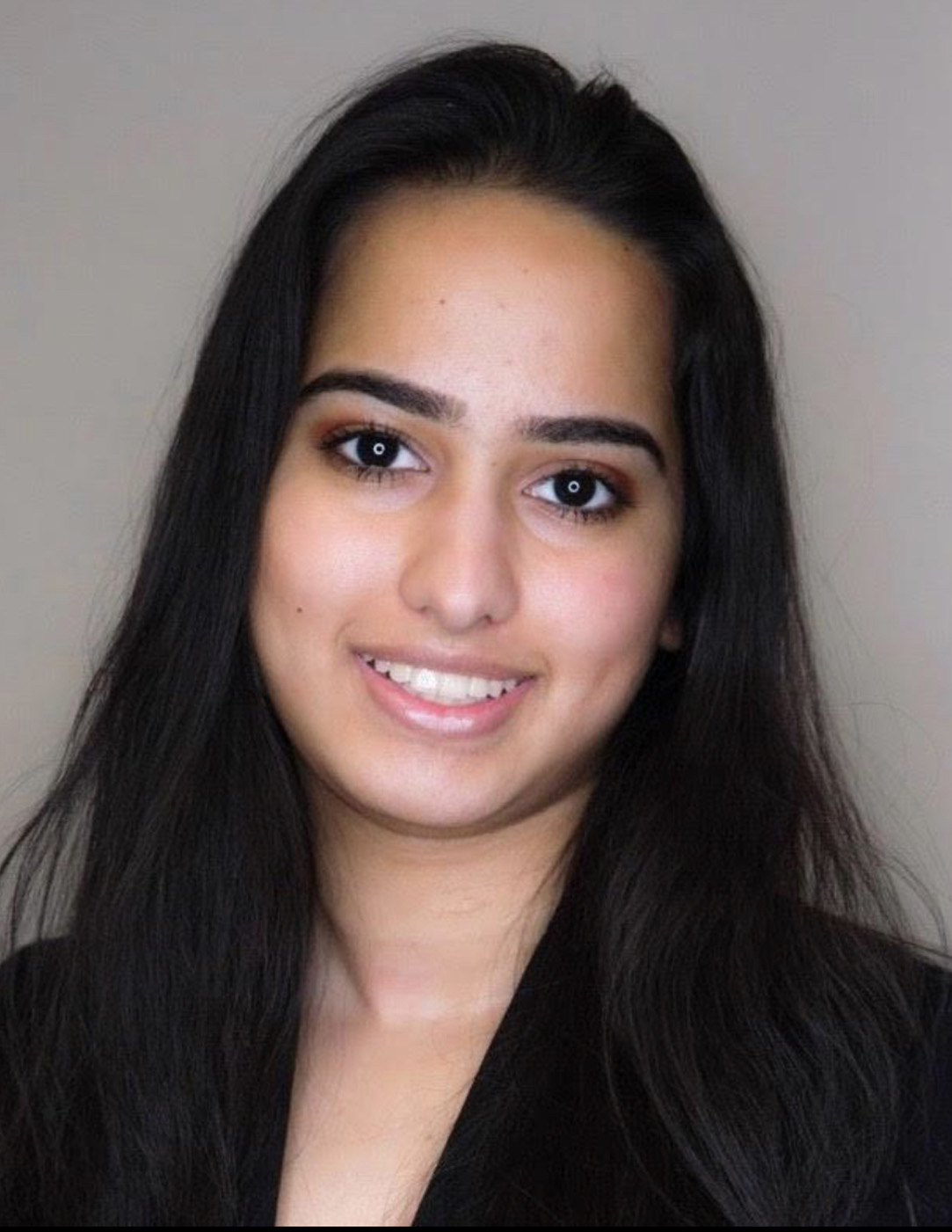 Recipient: Ishita Panwar
Ishita is an Honors Finance Student in her seventh semester. Ishita is the first woman of color Managing Director of the UConn Consulting Group (UCG). Ishita is a leader who advocates for diversity and inclusion and uses her network to help students land meaningful internships.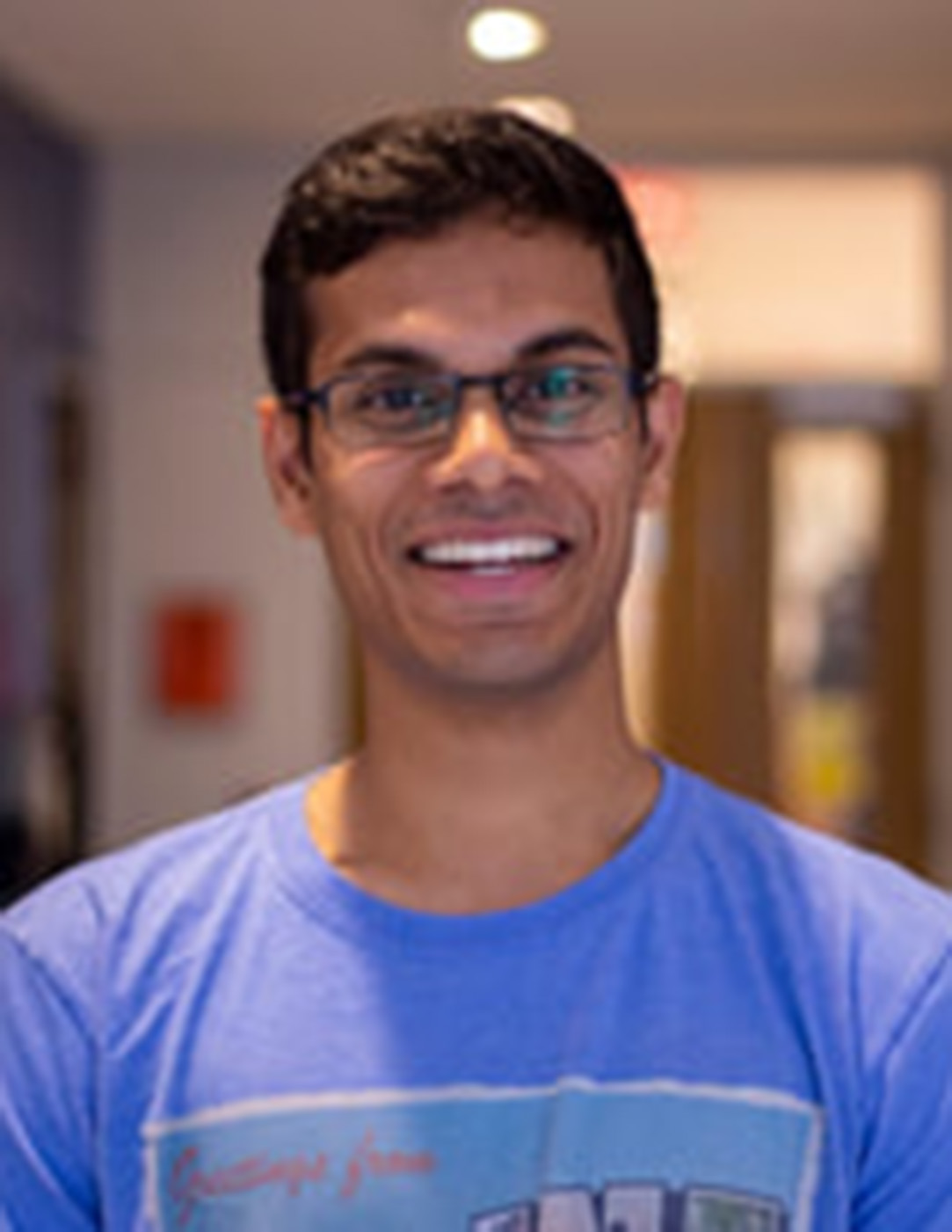 Finalist: Venkata Patchigolla
Venkata is a Molecular and Cell Biology major in his senior year. He is the President of the Data Science Club and creator of the Student Medical Fund Initiative. His work focuses on providing worthwhile learning opportunities and fundraising through online advertising.
Tianyin "Sky" Fund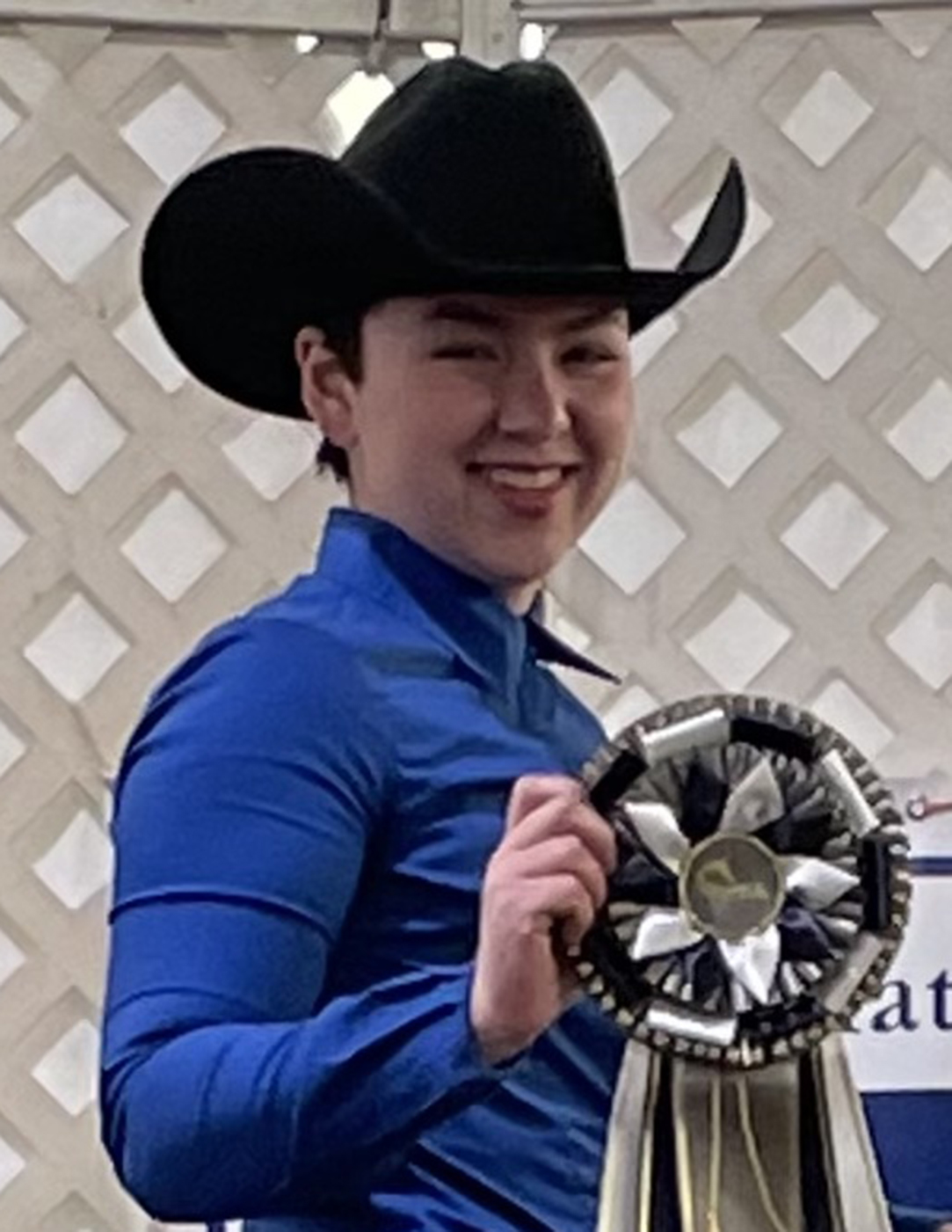 Recipient: Brady Sweeney
Brady is a junior double majoring in Animal Science and Pathobiology. They are an active member of the UConn Wester Team and hold the titles of both Captain and President. Brady was recently awarded the Sportsmanship Award for our zone, voted on by regional Western Team coaches. They exude passion and excitement and give everything 110%. The 'team spirit and support' requirement of this Tianyin 'Sky' Fund award, really speaks to Brady, as they pride themselves on being a helping hand, as well an encouraging voice to their teammates whenever needed!
Willis N. Hawley Service and Leadership Award
Recipient: April Weaver
April Weaver is retired from the Air Force and has been pursuing her bachelor's in Diagnostic Genetic Sciences at UConn, while balancing the demands of being a mom and spouse, along with a long commute to the Storrs campus. She serves student Veterans on-campus in her part-time job as a VA Work Study student. She often was the only student employee processing hundreds of benefits requests, advising students and families, and providing the first line of customer service to current and potential students. April presented at military student orientations, developed new ways to better serve students virtually, and provided support and levity to our team. Alyssa Kelleher, Director of Veterans Affairs & Military Programs shares, "Her commitment to the Veterans Affairs and Military Programs team, as well as our students, is admirable, and her attitude and outlook often motivated ME on tough days. April often says 'we
get to serve the best students in the world,' referring to the fact that not only are our students outstanding members of the UConn community, but also most are military veterans."