As part of the 2020 Student Life Awards, we're proud to feature student leaders from across campus that were nominated and won the various leadership awards for their contributions to and leadership of the University community. These students/student groups were nominated by their peers, faculty and staff and were selected from outstanding candidate pools.
We congratulate them and all of our award nominees and thank them for their accomplishments during the past year!
A special thanks to our award sponsors: The Office of Community Outreach, the Dean of Students Office, the Office of Student Financial Services, the Vice President for Global Affairs, Graduate Education, SUBOG, Office of First Year Programs & Learning Communities, the Office of Veterans Affairs and Military Services, and the Werth Institute. 
Sincere thanks are extended to Nikki Garcia, Anna Milot, and Lauren Berberich for their hard work in organizing and coordinating the 2020 Student Life Awards Program.
Additional thanks to the members of our Student Life Awards Selection Committees for their support of student leadership on campus:
· Skylar Sandler · Leslie Lawrence · Steve Drasdis · Jennifer Morenus · Arnold Kanyangonda · Miguel Colón · Terrence Abney · Veronica Jacobs · Kim Colon · Kristen Dostaler · Rhiannon Coen-Johnson · Lauren Berberich · Kathy Fischer · merz lim · Anne Kim · Trisha-Ann Hawthorne · Krista O'Brien · Kurt Daigele · Victoria Almodovar · Dan Doerr · Connor Dougan · Alexis Roach ·  Kristen Carr · Lyndsey Masterson · Gabrielle Erestain ·
Andrea Dennis LaVigne Scholarship for Advancing Diversity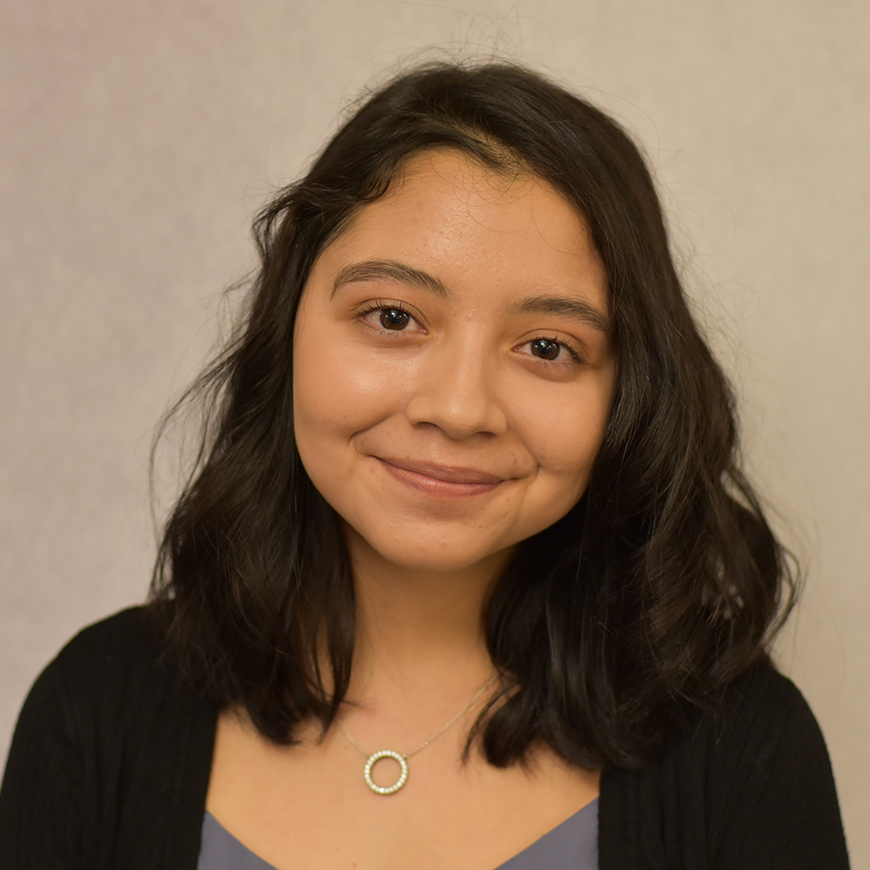 Recipient: Kimberly Escobar
Kimberly is a Finance student and is very involved with diversity and mental health initiatives on campus. She facilitated the creation of a new Diversity Chair position in her sorority, Pi Beta Phi, to challenge the inaccurate societal belief that women of color do not join or are not welcomed in Panhellenic sororities. As the appointed inaugural Diversity Chair, Kim provides a new space for sisters to dialogue about diversity topics, including ethnicity, disabilities, and the LGBTQA+ community. She is also an avid member of the Puerto Rican and Latin American Cultural Center, where she serves as the rep for the Mental Health Coalition. Additionally, Kim does exceptional work as the secretary for UConn Collaborative Organizing to unite campus movements to promote diversity.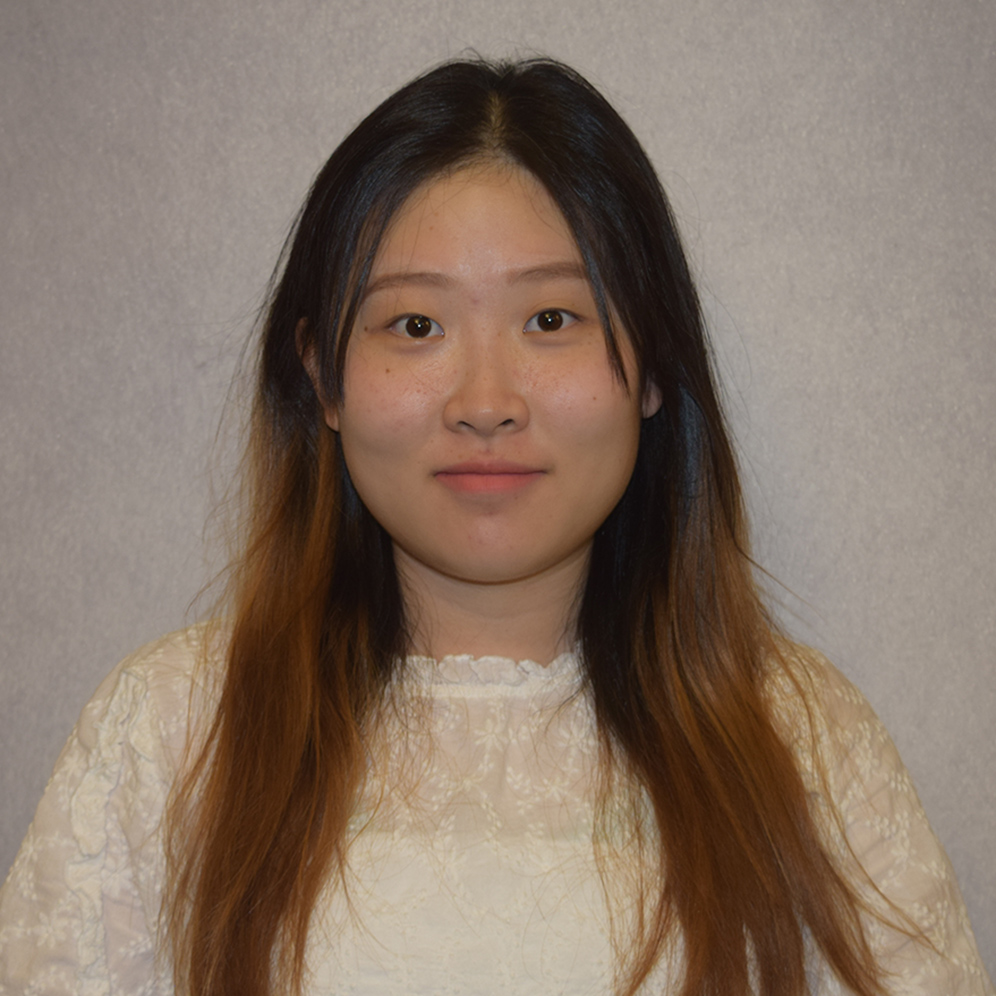 Recipient: Zeqing (Esther) Shao 
As a Psychology and Communication major, Esther is involved with organizations that demonstrate the vital role that diversity and multiculturalism play on campus. Esther currently serves as the President of the Queer Asian and Allies student organization, is a Violence Against Women Prevention Program First Year Experience Facilitator, and a Teaching Assistant for a seminar on Rape Education and Awareness. Additionally, Esther was appointed as an Undergraduate Student Representative on the President's Council on Race and Diversity, where she strives to address issues of injustice at UConn. Through all of her roles, Esther works diligently to foster a more diverse, inclusive campus environment.
Building Community Award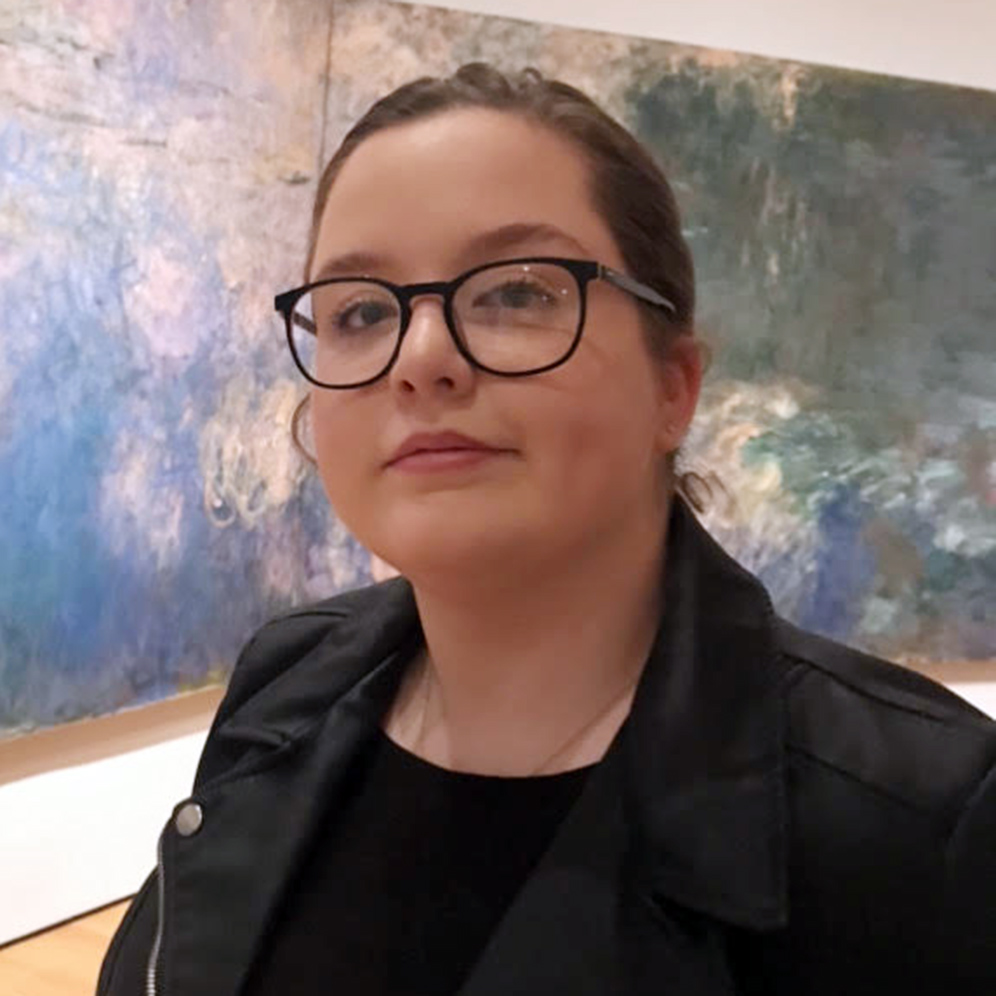 Recipient: Regan Kilkenny
Regan is a senior studying Digital Media & Design. Regan is the Director for UC Film, a department in UCTV that allows undergraduates to collaborate on ambitious film making projects. Regan's dedication and effort has allowed students from all academic disciplines to contribute to the film's production. Regan emphasizes the importance of storytelling in the work of her members. She believes members of UC Film bond over this shared responsibility to tell stories to the greater campus community.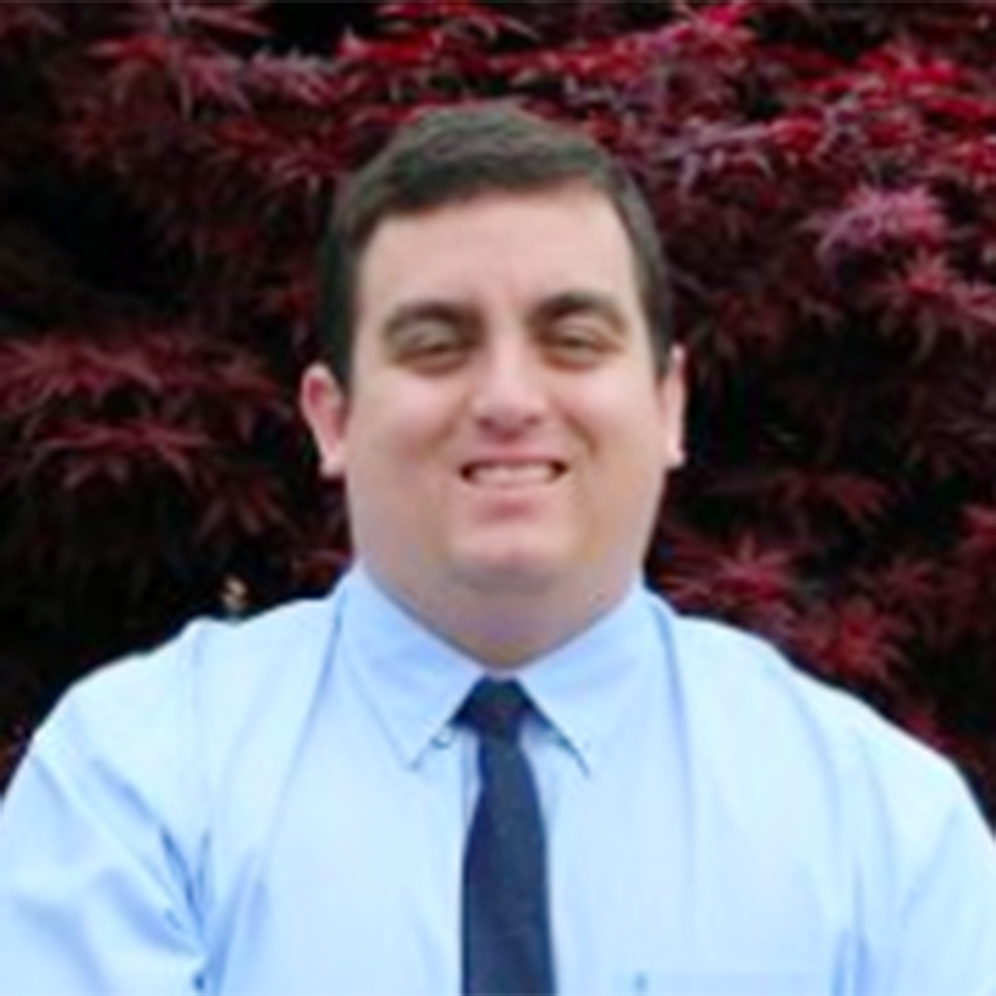 Finalist: Timothy Tamallanca
Timothy is a junior studying Math & Secondary Math Education. As an Honors Orientation Leader last summer, Timothy assisted in coordinating orientation programs for incoming students. Timothy's character and affable nature made him a strong mentor for new students. Timothy shares he takes pride in showing students how to get involved on campus, encouraging their participation in UConn traditions, and welcoming them into the campus community. Timothy has continued his involvement with the Honors program into this academic year, and serves as manager for the women's basketball team.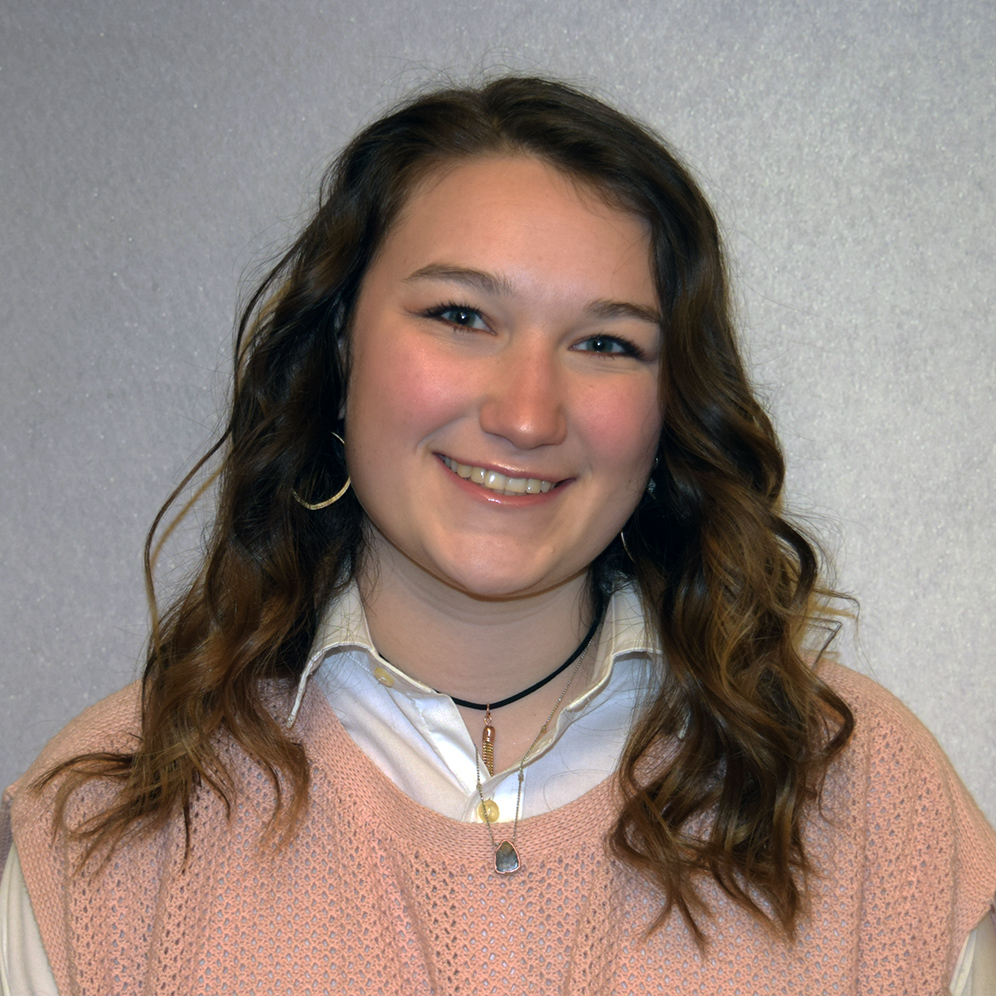 Finalist: Morgan Wicken
Morgan is a senior studying Human Development and Family Sciences. Morgan is the Vice President for Diversability, a newly formed student group on campus for students with disabilities. Morgan's work has been pivotal in breaking down the stigma and barriers students face regarding disability, as well as improving advocacy and awareness to create a more accessible campus community for all students. Morgan shares it is her goal to have all student voices heard, as well as facilitate connections between students on campus.
Donald L. McCullough Leadership Award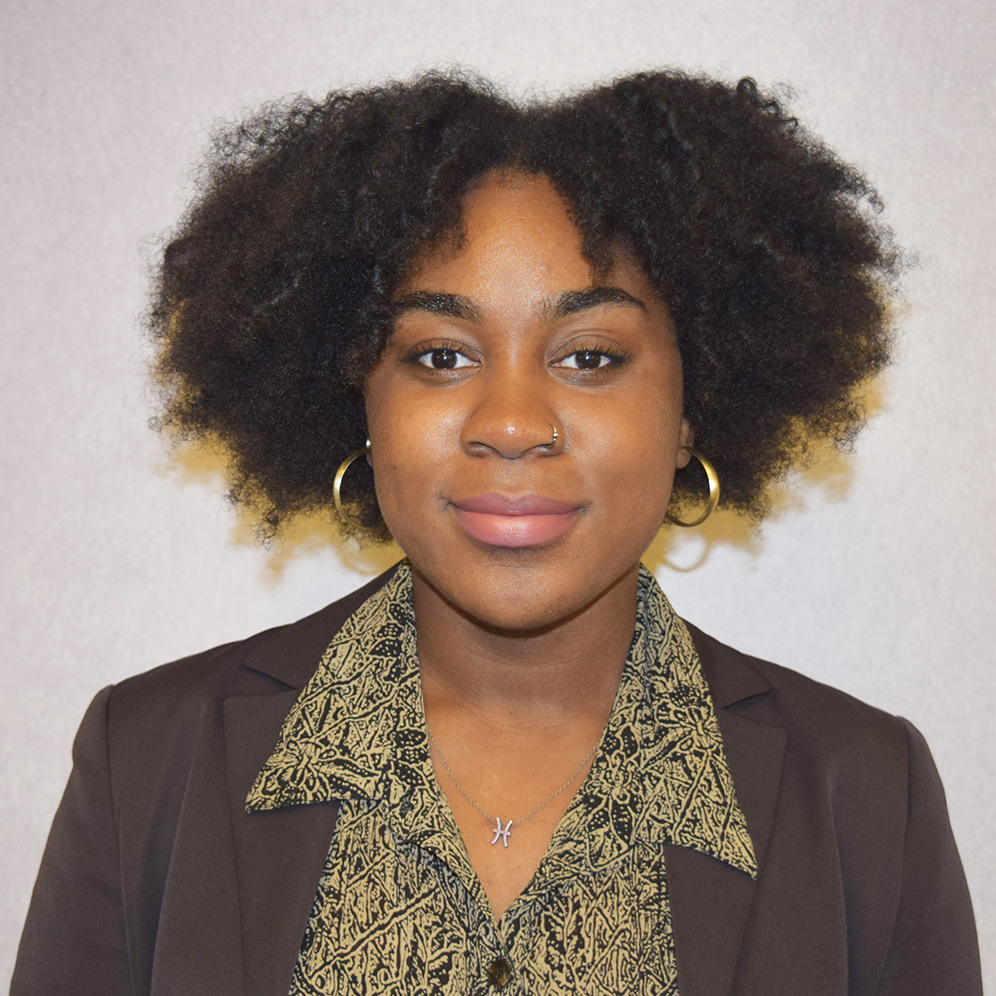 Recipient: Katharine Morris
A double major in Cognitive Science and Anthropology, Katharine has been heavily involved with social and environmental justice movements on campus. UConn Collaborative Organizing, a club that Katharine founded, has mobilized hundreds of UConn students in movements around these issues. Katharine worked with the Daily Campus to create a new column called Culture Shock, which allows marginalized students a space to share their stories with the campus. She also played an active role in organizing the Climate Strike and March for Solidarity in Fall 2019.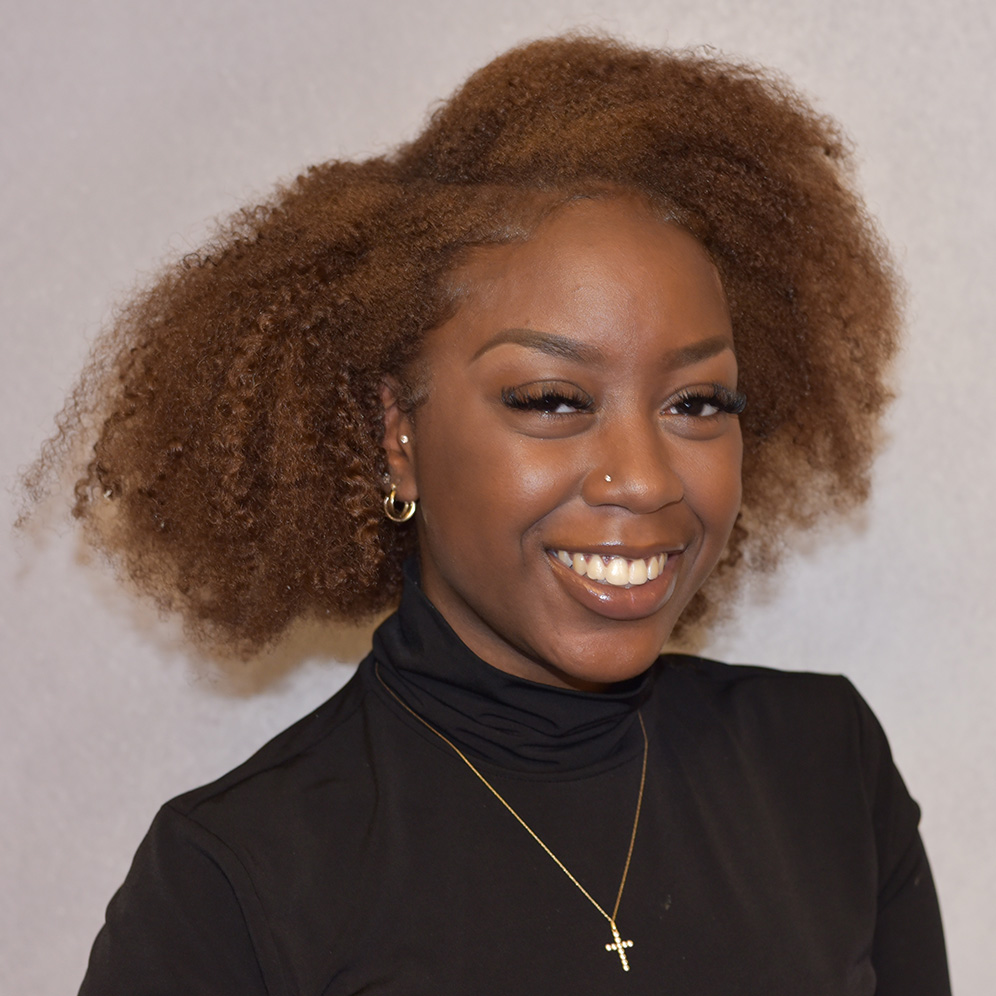 Finalist: Nijae Flowers
A Psychology and Sociology major, Nijae has worked to promote tolerance and understanding among the UConn Community. Nijae founded Black Environmentalists for Social Justice (BESJ), which focuses on the intersection between issues of race and social and environmental justice. Nijae is also very involved with initiatives that work against food insecurity on campus including Pantry for Change (PFC) and Planting Our Roots, which involve EcoGarden and the UConn Cultural Centers.
Finalist: Jessica Gagnon
Jessica, a double major in Human Development and Family Sciences and Psychological Sciences, has made significant contributions to the community through her involvement with UConnPIRG. Through working with the New Voters Project, Jessica has helped students register to vote and become more politically active. To further this effort, she organized the Ballot Party, which helped students reflect and create voting plans. Jessica is also actively involved in the Honors Program, serving as a peer mentor and facilitator.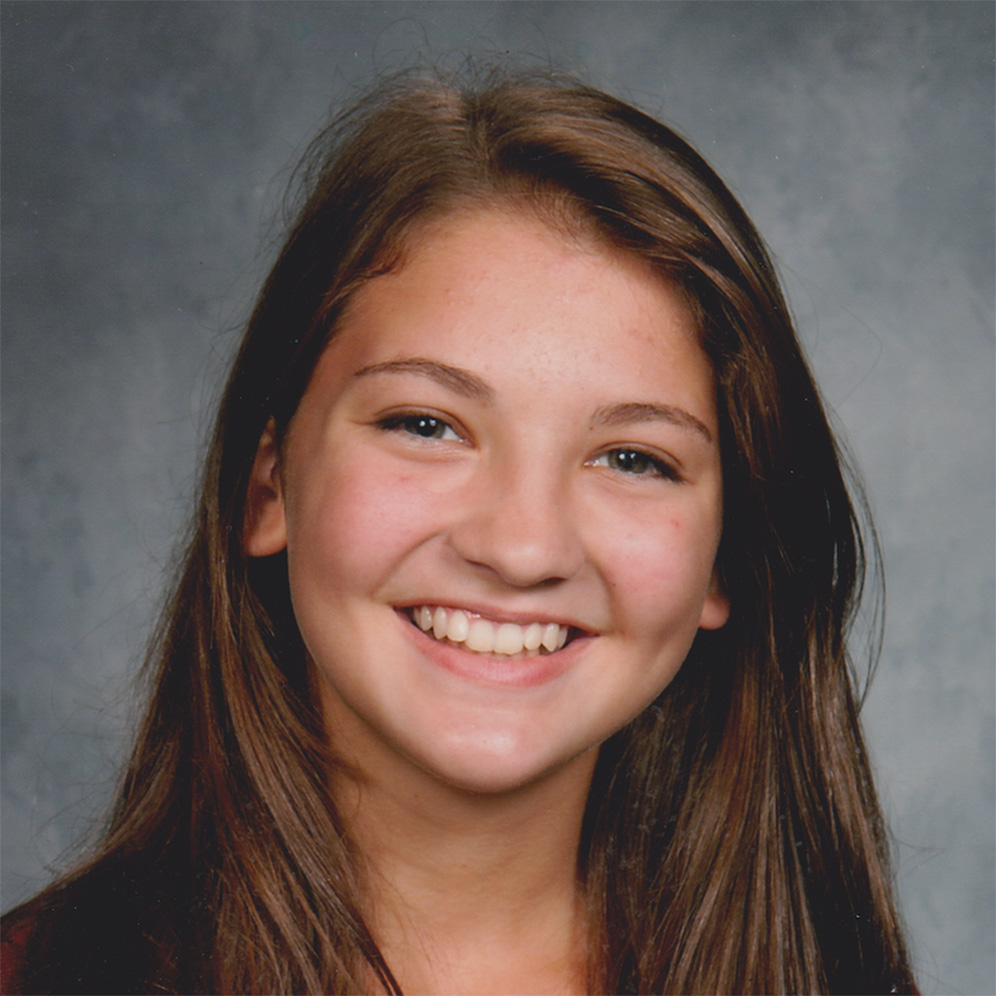 Finalist: Nancy Kuhn
Nancy, an Allied Health Sciences Major, has actively worked to improve assistive technology for students with disabilities. She has been a student worker at the Center for Students with Disabilities (CSD) for four years. During this time, she has gone above and beyond by taking on additional responsibilities within the office. In Spring 2018, Nancy and two colleagues were awarded UConn's IDEA grant to start a program called Create Assistive Technology.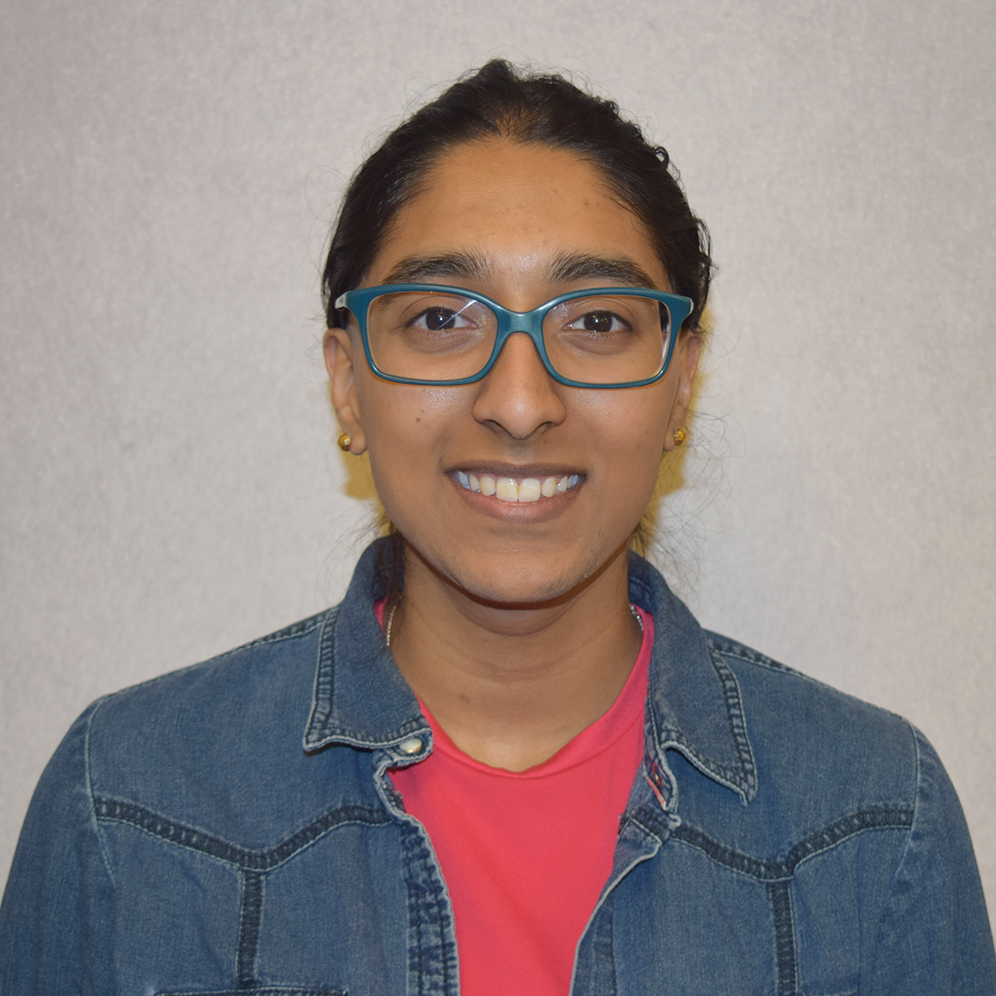 Finalist: Himaja Nagireddy
Himaja, a Physiology and Neurobiology and Sociology double major, has used her unique perspectives and voice to lead meaningful efforts, both on- and off-campus. On campus, Himaja serves as a member of the President's advisory council on diversity and was a COP25 fellow. Himaja has also worked to increase human rights awareness on campus by starting a new organization called GenUN. Himaja's efforts stretch beyond the scope of UConn, as she serves as an online tutor for Syrian refugees and educates young girls in India on nutritional health.
Edward Victor Gant Scholarship - Undergraduate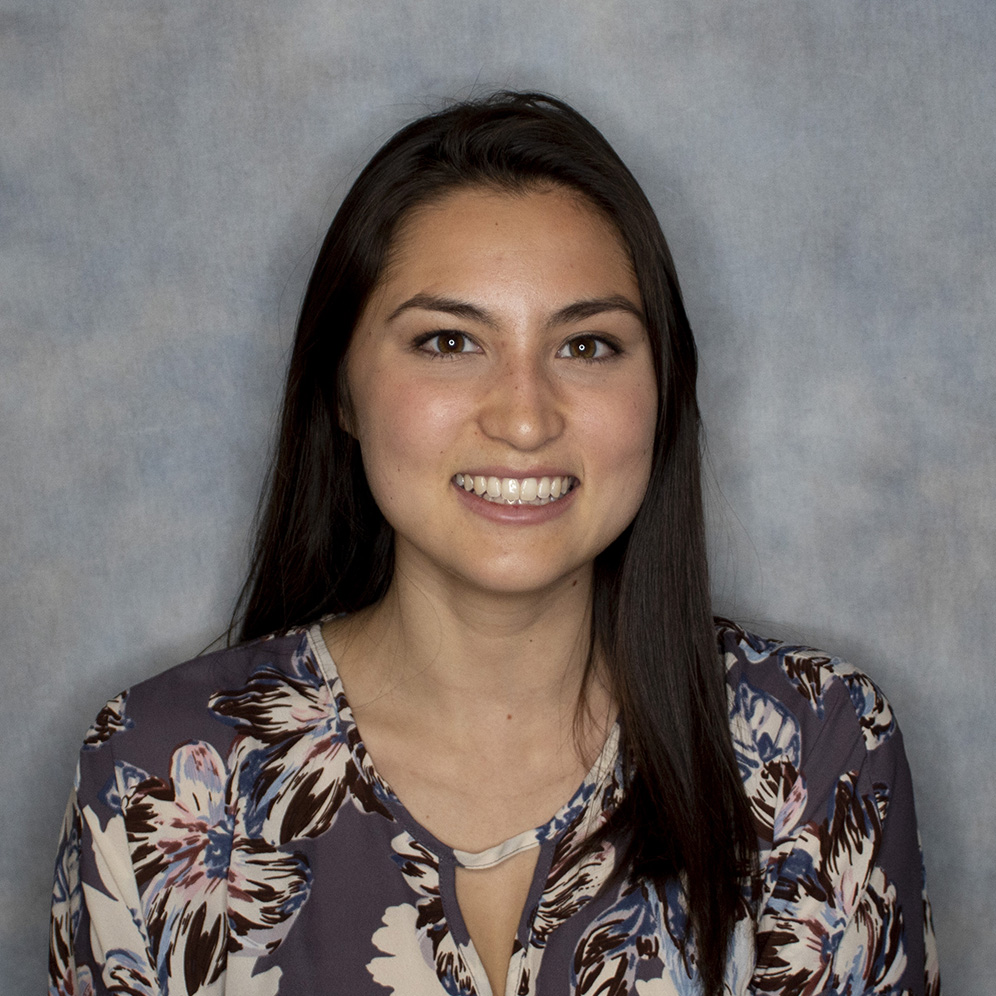 Recipient: Hanako Agresta
Hanako is a senior at UConn and is a Program Director of the Collegiate Health Services Corps, where she has led community health education initiatives since 2018. She is a Physiology and Neurobiology major and a STEM Scholar in the Honors program with plans of continuing on to UConn Medical School this Fall. In all of Hanako's endeavors, whether they be academic or service based, she believes that genuine interactions with others lead to more comfortable work environments that foster everyone's growth.
Finalist: Sammy Vanvalkenburg
Sammy is a junior in the Neag School of Education's Integrated Bachelor's/Master's program, working on a dual undergraduate degree in English and Education. She is an active member of the Connecticut Education Association and the National Council of Teachers, and presented her research at their national conference. Her scholarship and leadership are not limited to the state of Connecticut, as she has traveled to Costa Rica for an Alternative Break and will be attending the Leadership Summit in Washington D.C. Her philosophy of education is to put agency into the hands of her students so that they may change systemic oppression throughout their lives.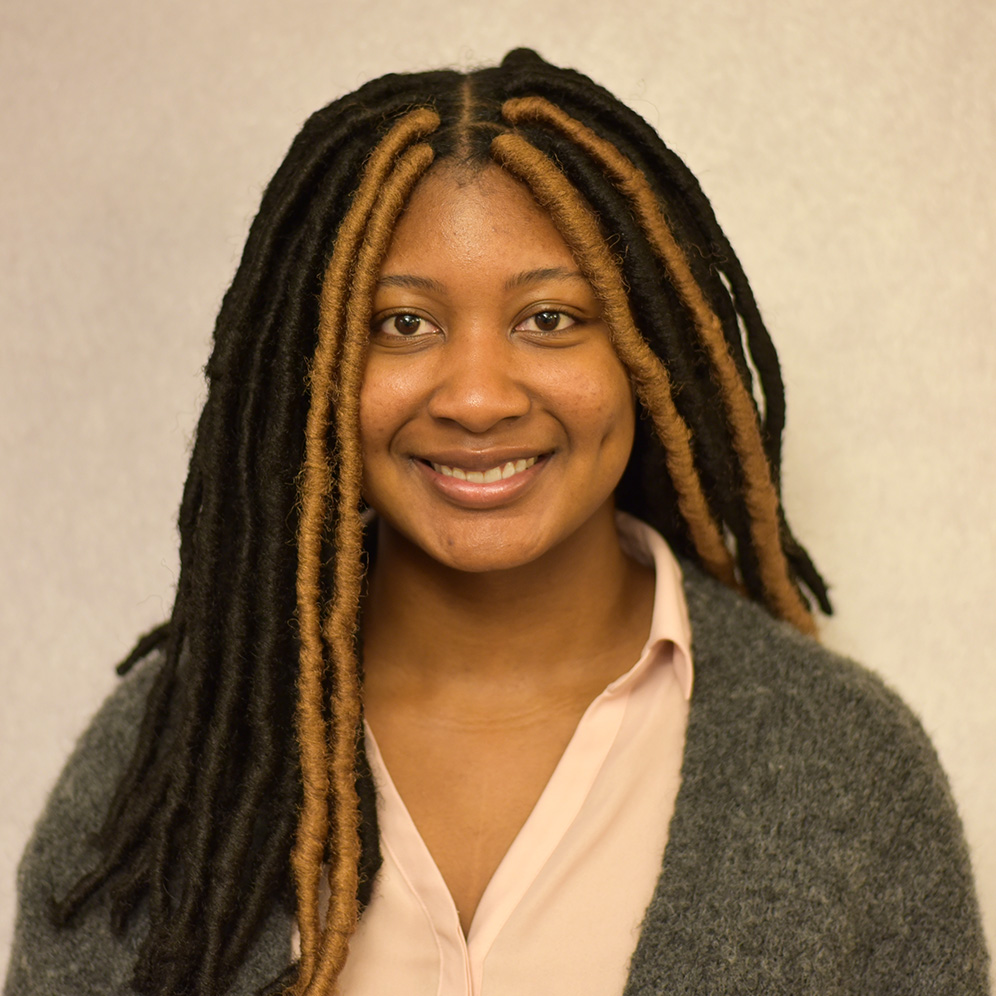 Finalist: Sanya Hewitt
Sanya is a junior studying Finance and Psychology. She is involved in Travelers EDGE, UConn NABA, Residential Life, and USG. Additionally, Sanya tutors and mentors students at Mansfield Middle School. She believes that the essence of success is integrity and chooses to engage in that notion through leading by example. The core tenets that make up her integrity are honesty, trust, and responsibility.
Finalist: Shanelle Jones
Shanelle is a junior working towards a degree in Political Science and Human Rights. She took part in the UConn Honors Congressional Internship and was named a Bennett Scholar. She is a research assistant with the Political Science department, and her current project will explore economic attainment of West Indian immigrants in the Greater Hartford Area. Shanelle's work as an Honors Guide for Peer Success has given her valuable counseling and advising skills, and her work as a tutor at Windham High School has taught her how to empower others.
Edward Victor Gant Scholarship - Graduate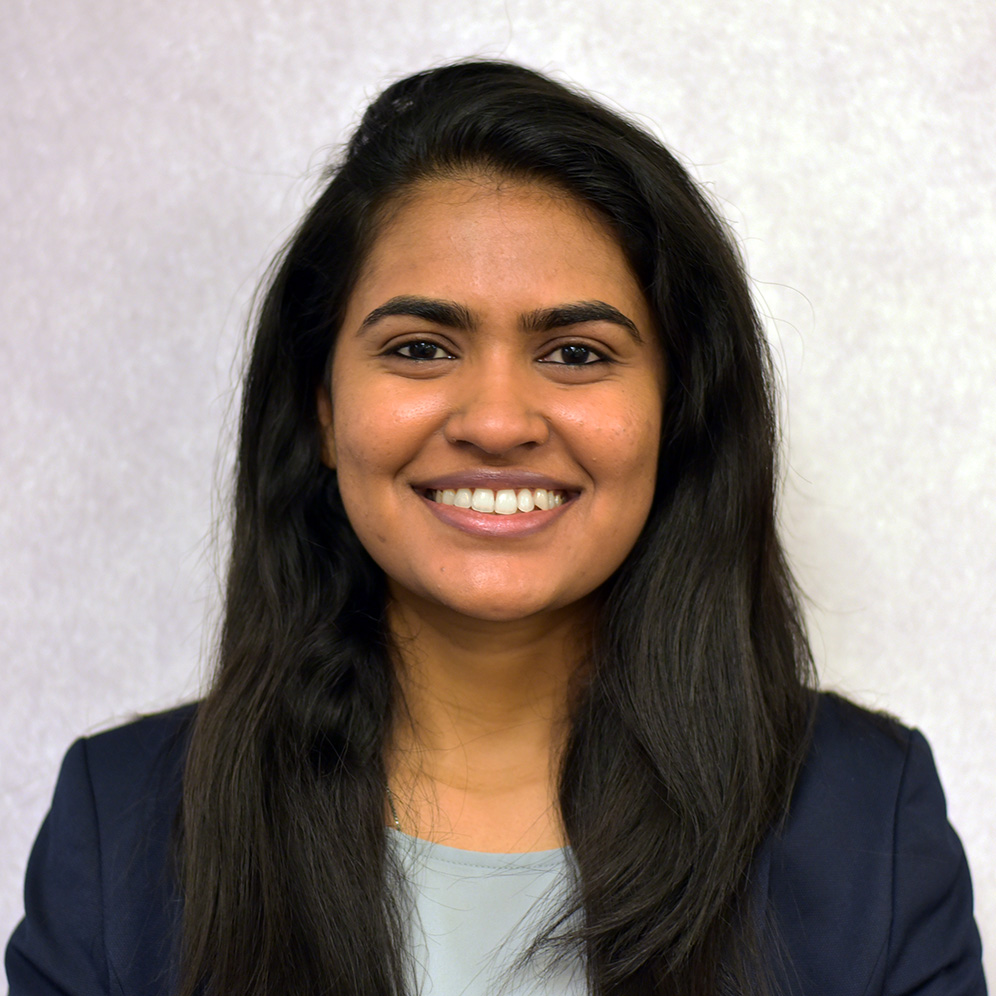 Recipient: Sameera Sansare
Sameera is working towards her PhD in Pharmaceutics and is working on two projects sponsored by the Food and Drug Administration and the Center for Pharmaceutical Processing Research. She has presented at departmental seminars and international conferences and was awarded the Joel Goldenberg Scholarship. Sameera is involved in the South Asian Graduate Student Community which preserves and nurtures the cultures of the students involved. She is a mentor for 1000 Girls, 1000's futures where she helps develop future female scientists. Sameera is passionate about fostering diverse learning abilities and values giving back to society.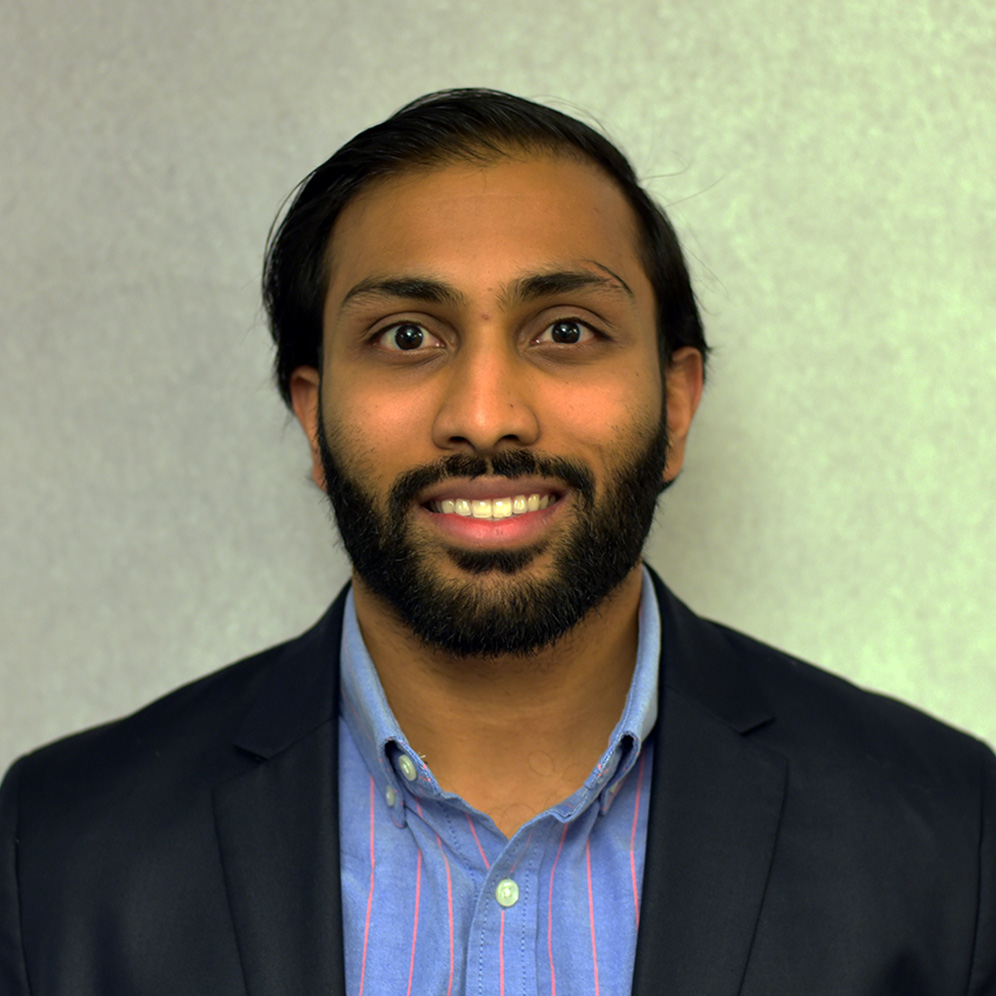 Finalist: Gowtham Yenduri
Gowtham is a PhD student in the Pharmaceutical Sciences department. His current research focuses on the manufacturing of continuous drug products to make them more efficient and affordable. His work is funded by the Food and Drug Administration and he has presented his research at several national and international conferences. Gowtham is the President of the American Association of Pharmaceutical Scientists chapter at UConn, through which he engages graduate students to assist in their personal and professional development. He is a kind and compassionate individual who exemplifies integrity and dedication.
Emerging Leader Award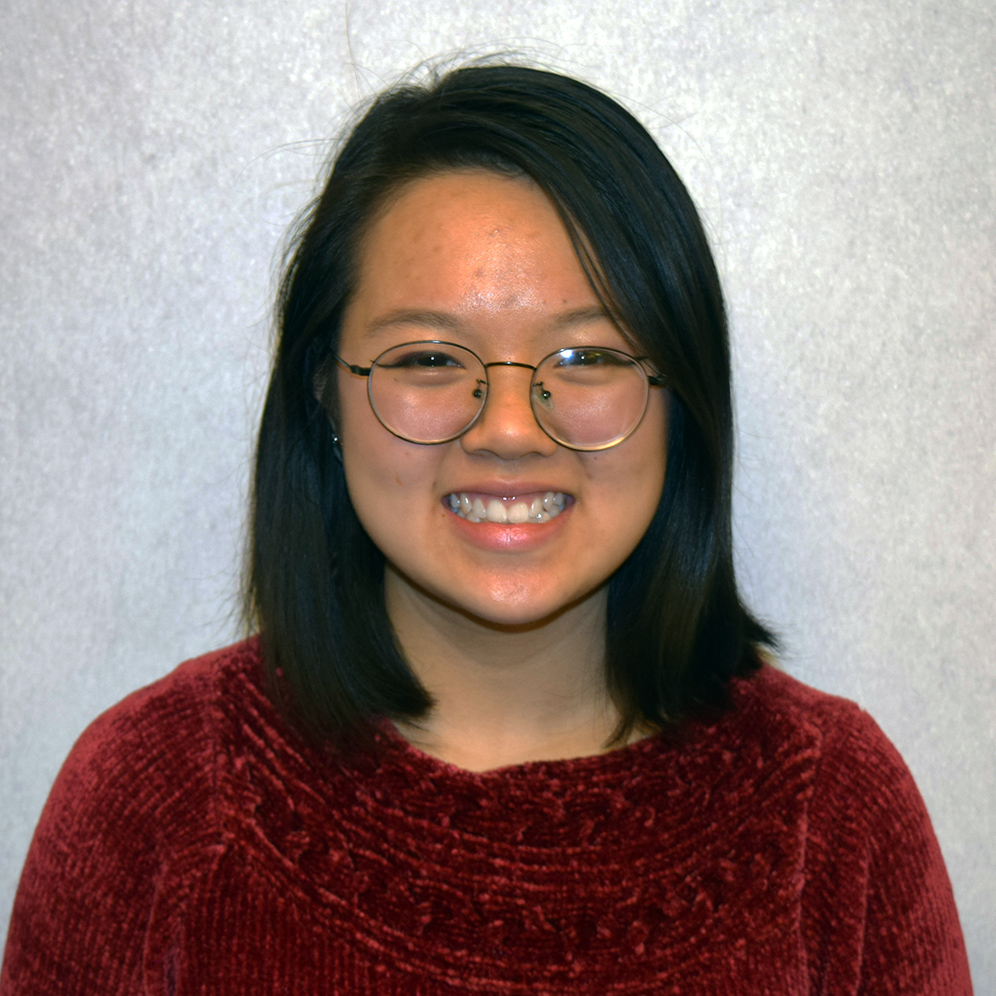 Recipient: Tam Vu
Tam is a first year student in ACES. Tam is an engaged member of the Vietnamese Student Association, and has assisted in planning their annual Lunar New Year Event. Tam is a strong advocate for diversity and inclusion issues. Tam has presented on the topic of Asian American Anti-Blackness, attended conversations on March for Solidarity planning and Black Allyship, and has created a new group in the Asian American Culture Center known as "AsACC Shows Up", consisting of individuals who show allyship for the cause against Anti-Blackness. Tam has also been an active volunteer for KUBE, a mentoring program for middle school students.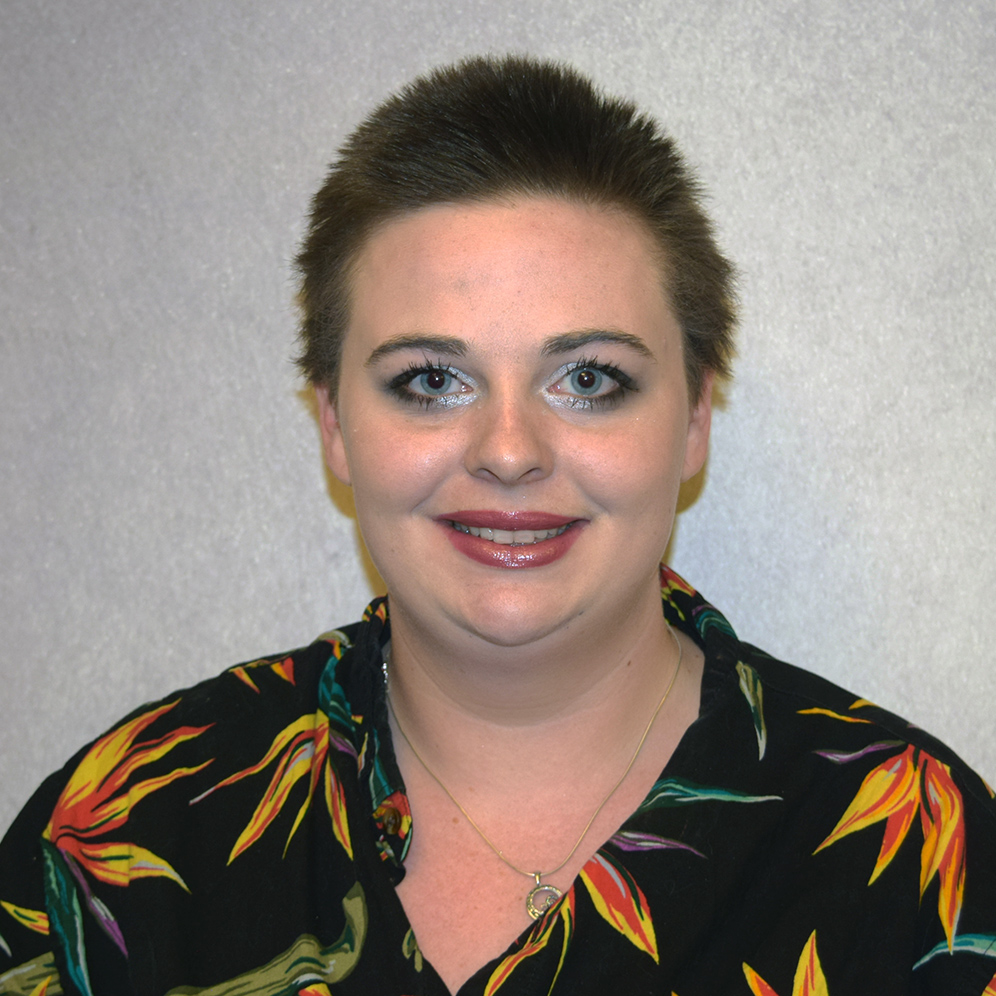 Finalist: Victoria Laura
Victoria is a sophomore majoring in Theater Studies, and has been an active, dedicated student worker for the Department of Kinesiology since last year. She has brought innovation and creativity to her role, implementing her new ideas for programs and initiatives. Victoria has also been in the process of planning a student run performance in the School of Fine Arts, known as a D Series. In this role, Victoria has been applying the skills and knowledge she is learning in her courses to orchestrate each component of the show (including acting, technical design, and coordinating a production team).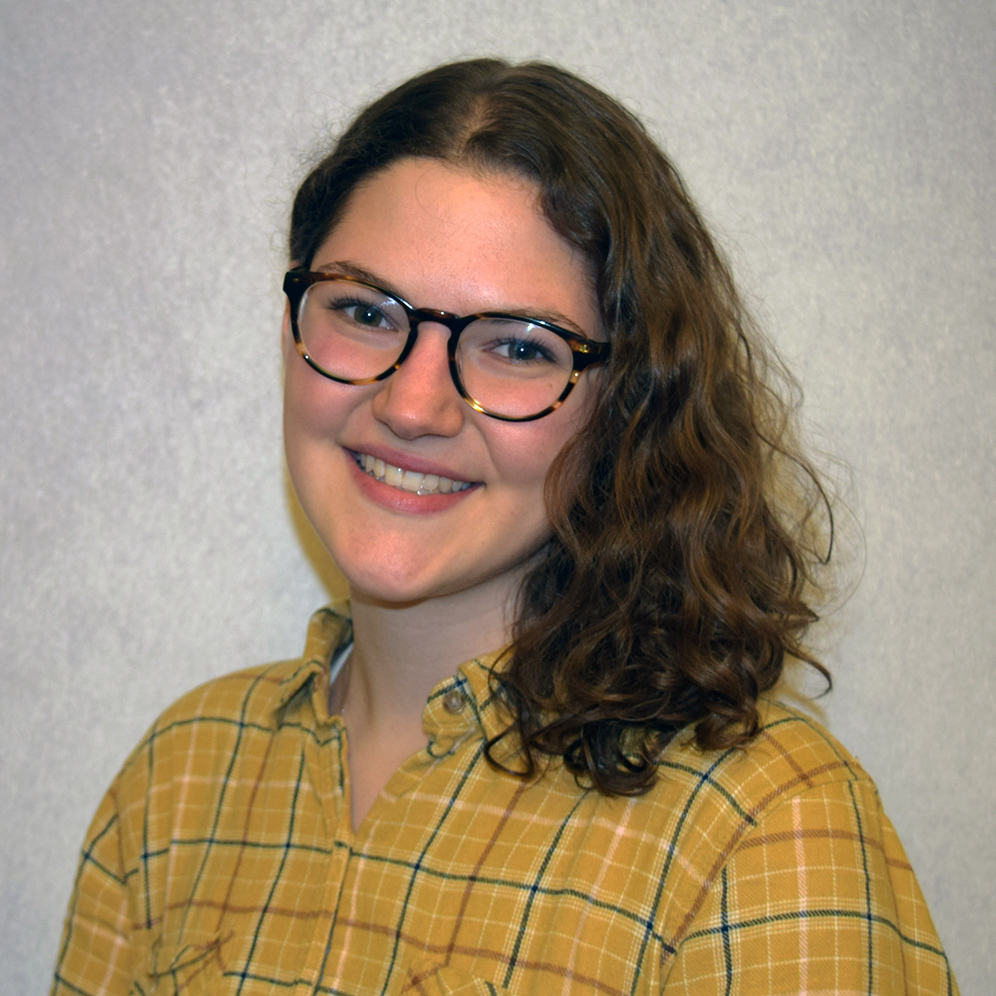 Finalist: April Ruopp
April is a sophomore majoring in Biomedical Engineering. April is a committed student member of the Eurotech Learning Community, and has participated in numerous programs throughout her time there. Community service is an important value for her, and working with the Community Outreach Alternative Break team, April was part of an HIV/ AIDS awareness and advocacy project in NYC this past fall. Additionally, April is a member of Engineers without Borders, and has been trying to improve water sanitation quality in remote villages in Peru.
First Year Excellence in Innovation Award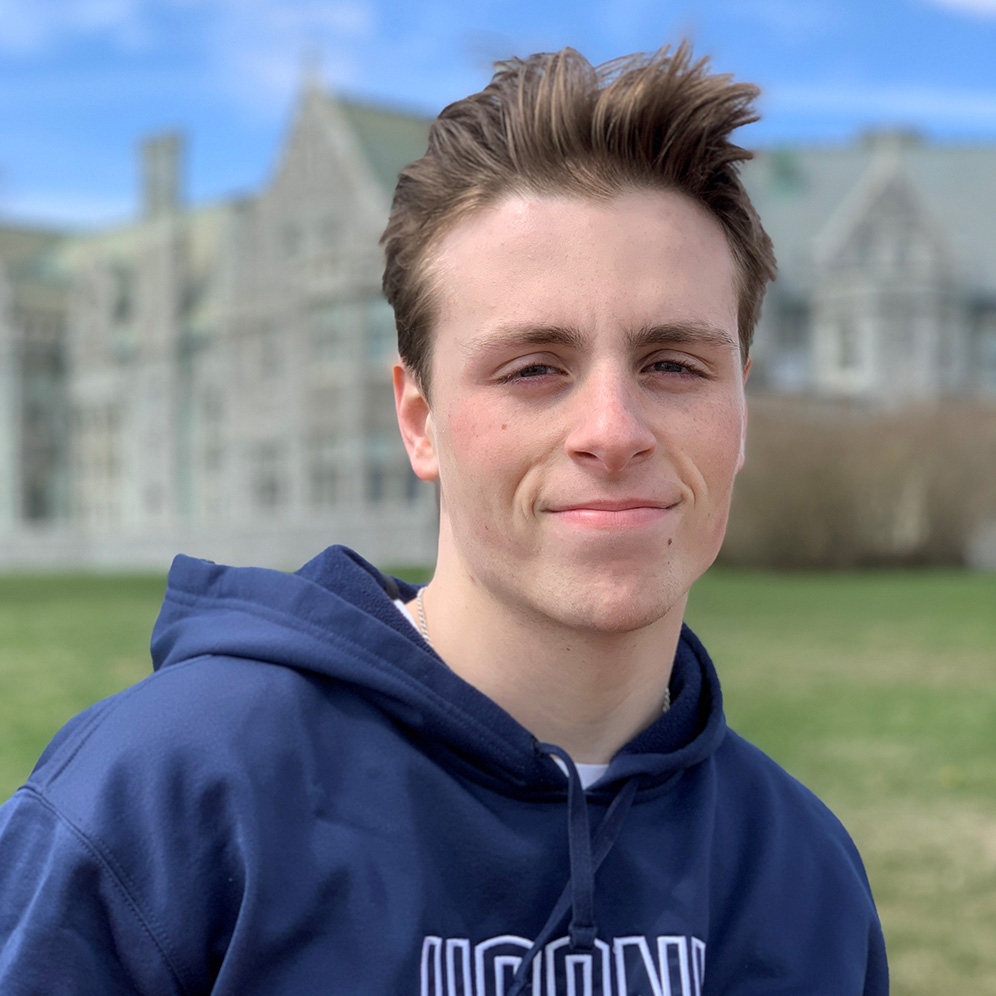 Recipient: Aiden Paterson
Aiden is first-year student majoring in Theater Technology with a concentration in Sound Design and is a member of the Innovation House Learning Community. Through both his enrollment in the Intro to Making Course and his involvement in Innovation House, Aiden had early access to the Learning Community Innovation Zone (LCIZ) Makerspace in Werth Tower.  It was here that he was able to lay the foundation for a new business idea where he is repurposing materials such as used clothing, blankets, curtains, carpet, and even upholstery to make new fashionable clothing.  Although still in the early stages of his business venture, Aiden has already built a customer base at UConn and is looking forward to continuing to create and build a brand.
Organization Husky Pride Award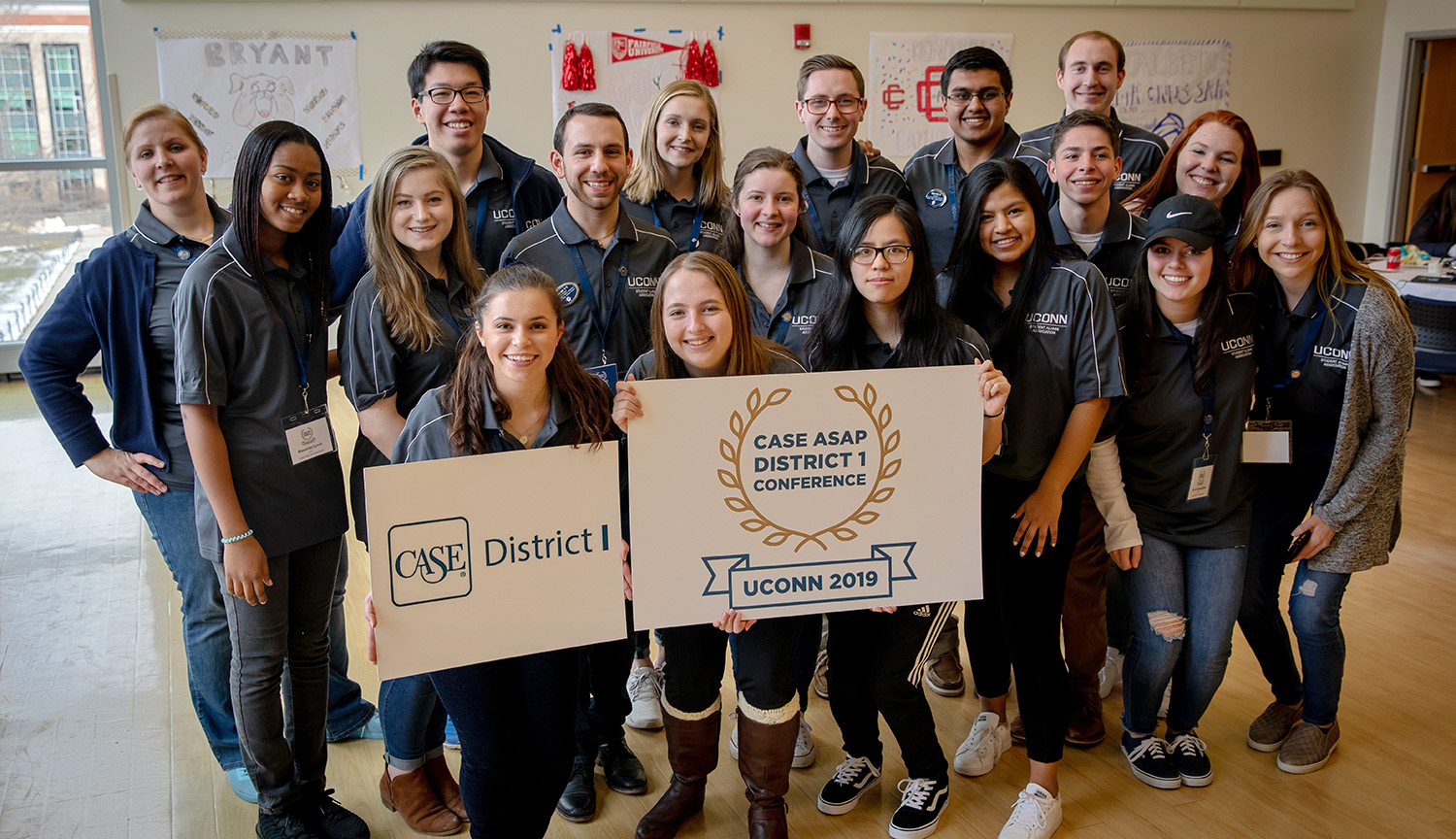 Recipient: UConn Student Alumni Association
 The UConn Student Alumni Association (SAA) was created to connect students and alumni through their pride and commitment to the University. The primary goal for the organization is to generate spirit and promote traditions surrounding the University among the student body. To support their mission, SAA created many different events on campus to represent UConn with pride in their interactions. SAA members distributed the annual 81 Things to Do Before you Graduate bucket list, coordinated the annual OOzeball tournament, celebrated Jonathan XIV's birthday with an A Cappella group, tabled at Admissions open houses, engaged first-year students during Husky WOW, and hosted a "traditions scavenger hunt" event to teach new students the important landmarks and history of the campus. Through a relationship with the UConn Foundation, the SAA is able to promote the slogan of "Students Today, Huskies Forever" and keep the Husky spirit thriving within both current students and alumni.
Individual Community Service Award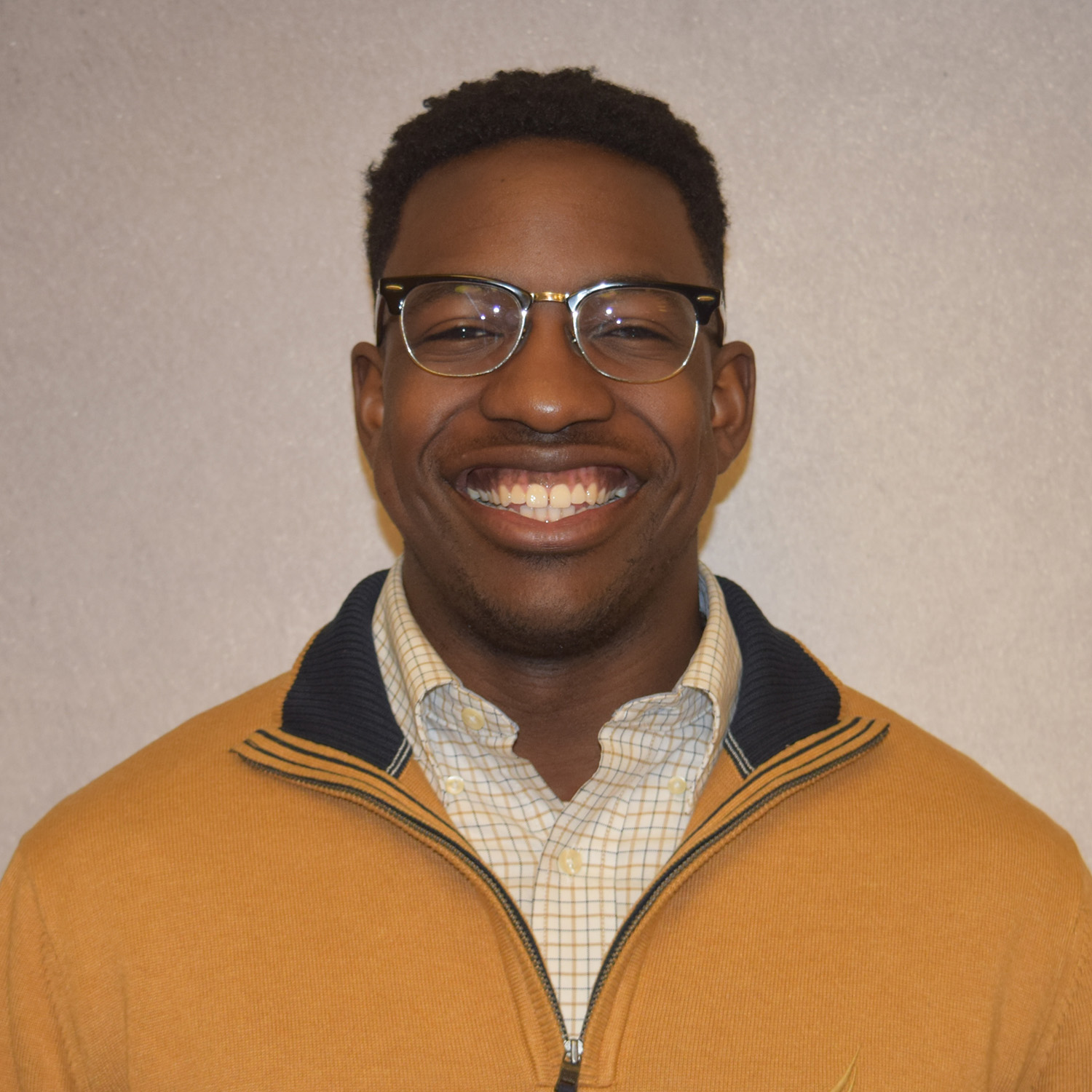 Recipient: Seraphin Tala 
Seraphin describes Dr. Martin Luther King, Jr as his role model, and attempts to emulate the example of connecting his faith to serving people. Honors Across State Borders has provided the perfect platform for him to do this, planning and leading Alternative Break trips to Massachusetts, North Carolina, Georgia, and Louisiana.  He looks at service as not just as an extracurricular activity, but as an education unto itself, separate from but equal to academics. Just like during his college career, he envisions service being a separate yet coequal part of his future work as a lawyer, and looks forward to putting his education, expertise, and experience in service towards pro bono legal aid, international human rights, law clinics, and any way he may continue to serve.
Finalist: Marissa Kowal
Inspired by a high school teacher that led her to serving at a senior citizen's center, Marissa has been working with older adults since she was 15 years old. Marissa, through Community Outreach, has been a devoted participant in the Generations Connect – Mansfield Center for Nursing and Rehabilitation (MCNR) since her first year. Rising to her current role of Program Director, she now leads and coordinates 25 volunteers on twice-weekly outreach visits to MCNR.  In addition, she has also served as a research intern with UConn's Center on Aging, as well as a Purposeful Visitor at John Dempsey Hospital. As she transitions on from UConn, Marissa aims to make this passion and dedication her lifelong vocation by working as an administrator in senior living.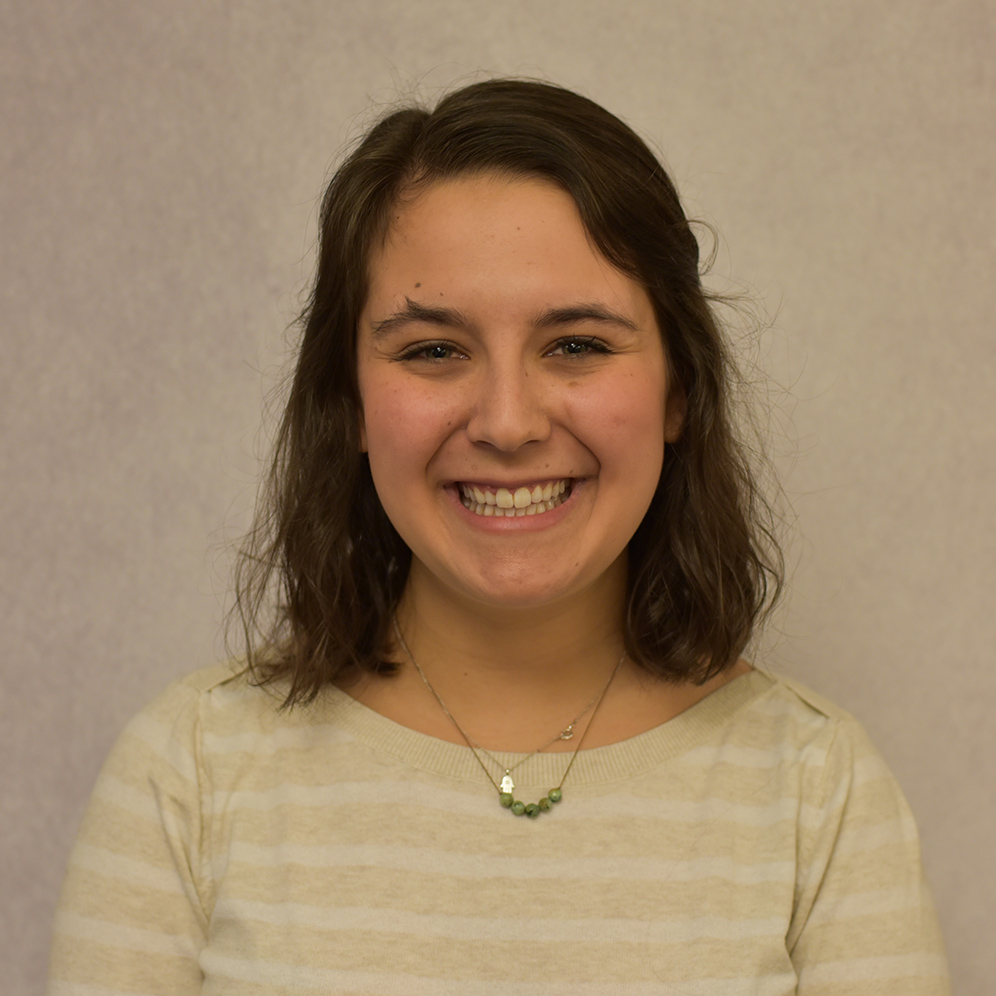 Finalist: Danielle Rubin
Danielle has always loved working with people, especially those with special needs and has set about giving people with special needs a voice through the medium of sports.  As the Program Director for the Special Olympics Committee in Community Outreach, she oversees the organization and coordination of three large Special Olympics events: the 3v3 Basketball Tournament, the Smile Mile walk, and the Husky Classic soccer tournament. In 2019, weather wreaked havoc on the Husky Classic, causing a change of venue a week before the event yet she was able to successfully navigate these choppy waters along with campus and community partners.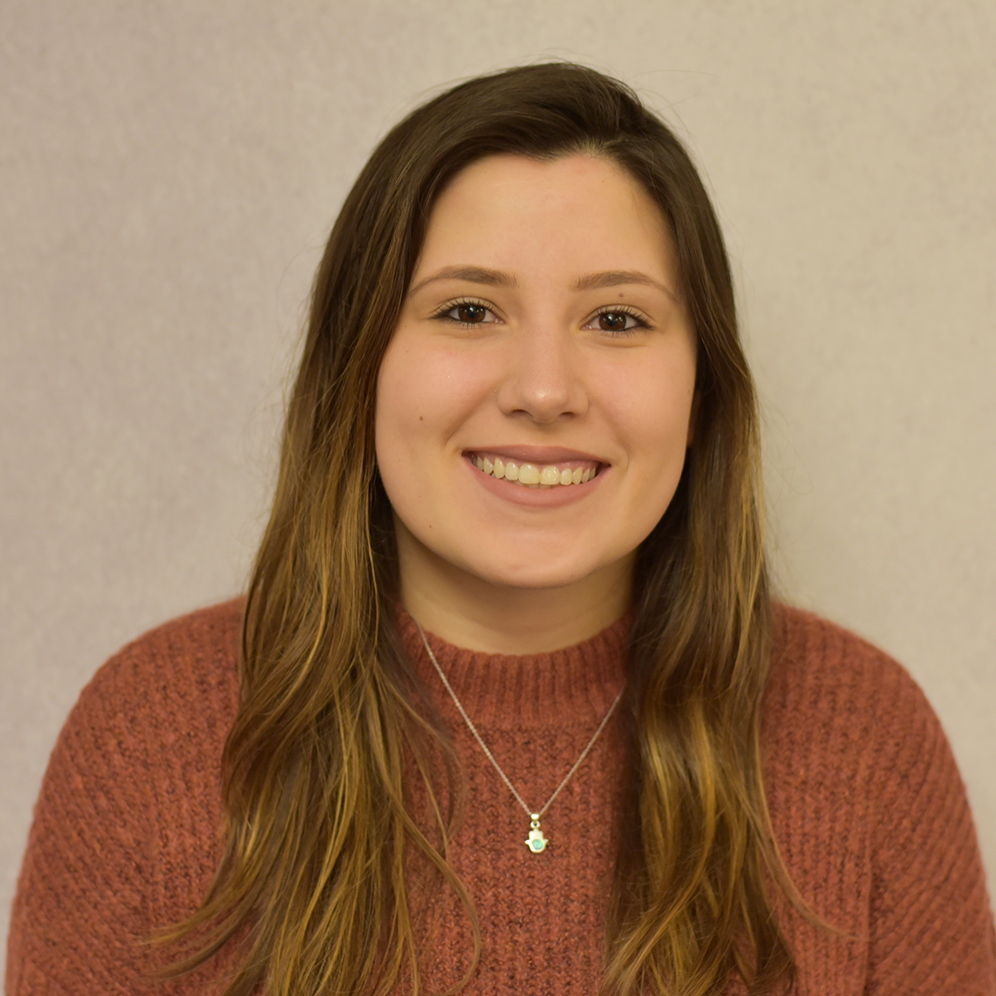 Finalist: Ekaterina Skaritanov
Coming into service as part of a 60-hour requirement at a local hospital during her high school career, Katya loved it so much that she elected to stay well past the prescribed time, and has been involved in serving the community through healthcare since. At UConn, this has meant working as the Secretary of UConn's chapter of the Kidney Disease Screening and Awareness Program, whose outreach has included serving those in the Hartford and Willimantic area. As she goes on to medical school, Katya looks to take with her the lessons she learned from her voluntary service as a Pre-Med/Biology Teaching Assistant and spend her life and her practice in personal service to those that haven't experienced the privileges that she has.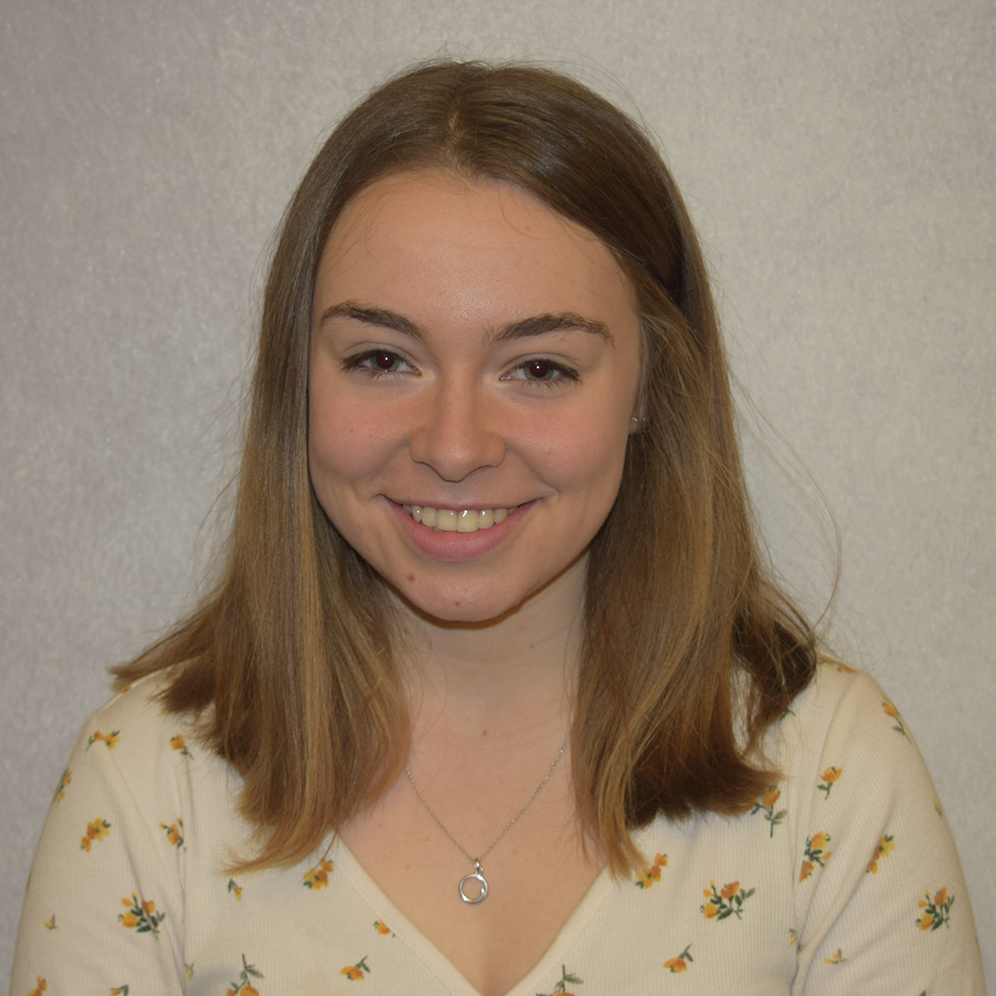 Finalist: Caitlin Vellios
The sense of perspective and purpose she took from her first spring break trip has informed and guided her subsequent work with the Alpha Pi Omega service fraternity, as well as with Honors Across State Borders (HASB), volunteering at a local shelter, and preparing for months for an alternative break to Louisiana. It has also helped her cope with the cancellation of this trip, instead nimbly redirecting her efforts to local service. Caitlin believes that, service is doing what you can to level the playing field, giving others what you have without having done anything to earn or deserve it. She aims to continue this beyond UConn by working in public health among the underserved people of Connecticut.
Individual Husky Pride Award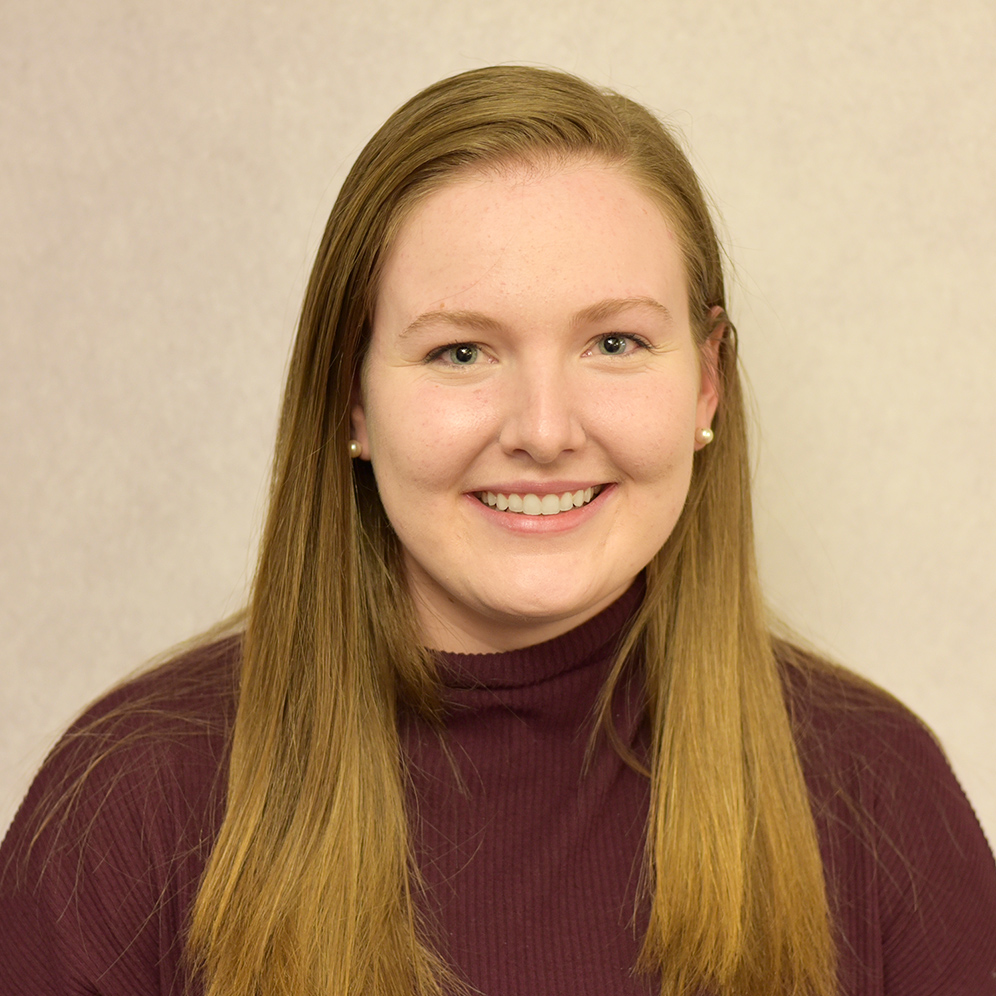 Recipient: Marie-Claire Meadows
An Individualized Global Health major, Marie-Claire serves as a student leader in many organizations. As the Learning Community Executive Council Recruitment Chair, Marie-Claire shares her love of UConn with thousands of prospective and incoming students at Open Houses, Husky-for-a-Day presentations, and UConn Bound Day. Additionally, Marie-Claire has fully immersed herself in Husky Pride through her role as co-chair of the Alpha Phi Omega's Husky Committee, which serves as the sole care takers for the UConn mascot, Jonathan XIV. Her positive attitude, maturity, and pride for the University are apparent in everything she does.
International Student Leadership Award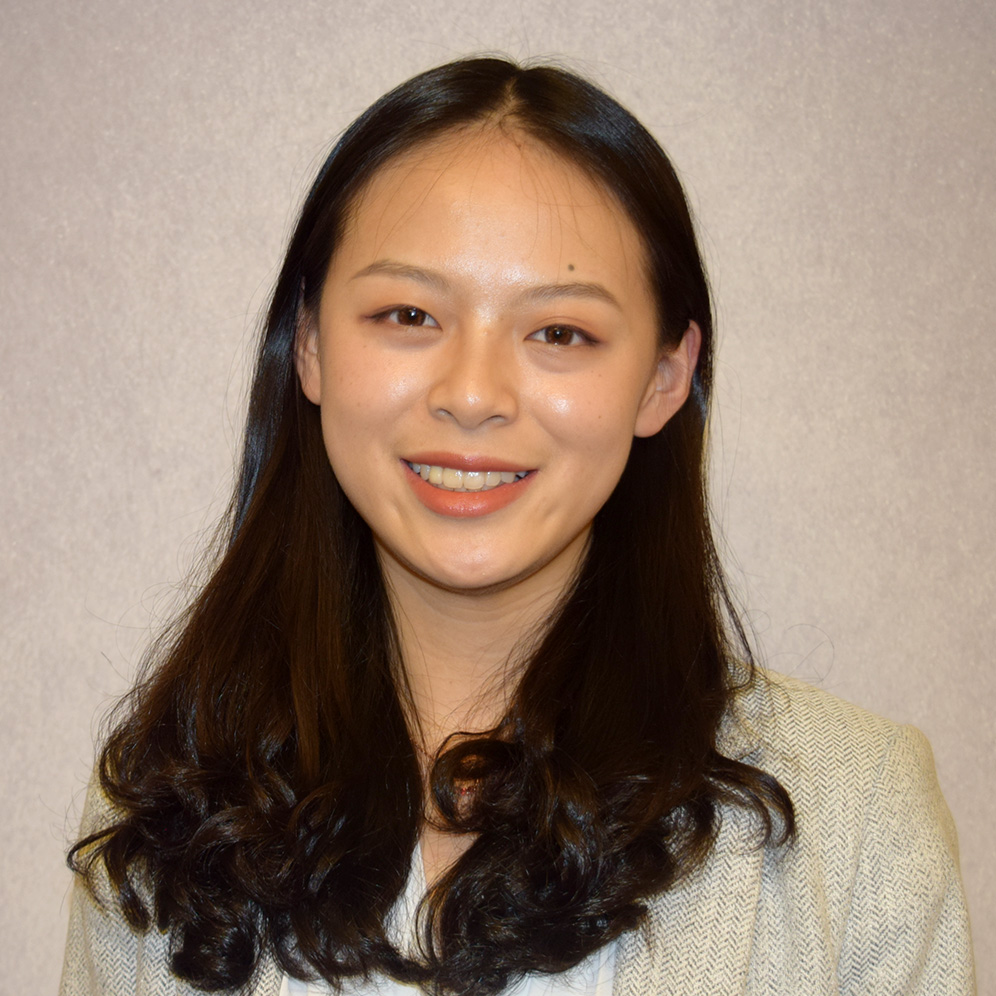 Recipient: Juanyi (Michelle) Li
 Michelle is an Elementary Education major and has served as a voice and advocate for international students in a variety of roles. She is a founder and the Student Chair of the International Student Advisory Board. In this role, Michelle addresses issues of access and diversity across campus. As a member of the UConn Collaborative Organizing, she also promotes mental health awareness in international communities and increased counseling services for international students. Additionally, Michelle works as a mentor to international students in First-Year Experience courses, is an International Orientation Ambassador, an SAT and ESOL tutor.
Learning Community Leadership Award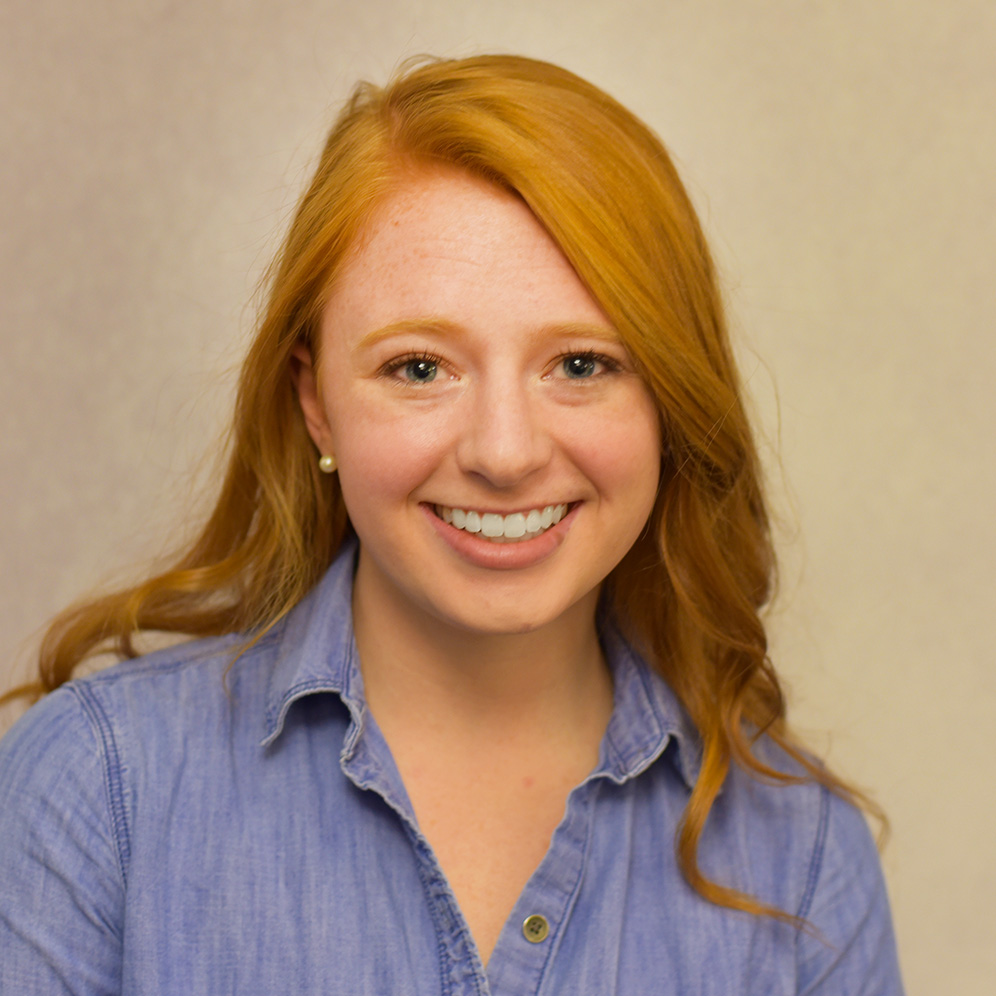 Recipient: Samantha Dion
Samantha is a senior graduating with a degree in Physiology and Neurobiology and serves as both a third-year WiMSE House (Women in Math, Science, and Engineering) Resident Assistant and the Learning Community Executive Council (LCEC) President, her third year with the organization where she previously  served as the VP of Administration and Historian. Sam also served as a WiMSE FYE Mentor. During her four years of involvement with the Learning Community program, Sam has given immeasurable time, thought, and effort to bettering the LC experience for students through her various formal and informal roles, especially by utilizing teamwork and communication skills. Sam will be attending Touro College of Osteopathic Medicine in the fall.
Matthew B. Schechter Scholarship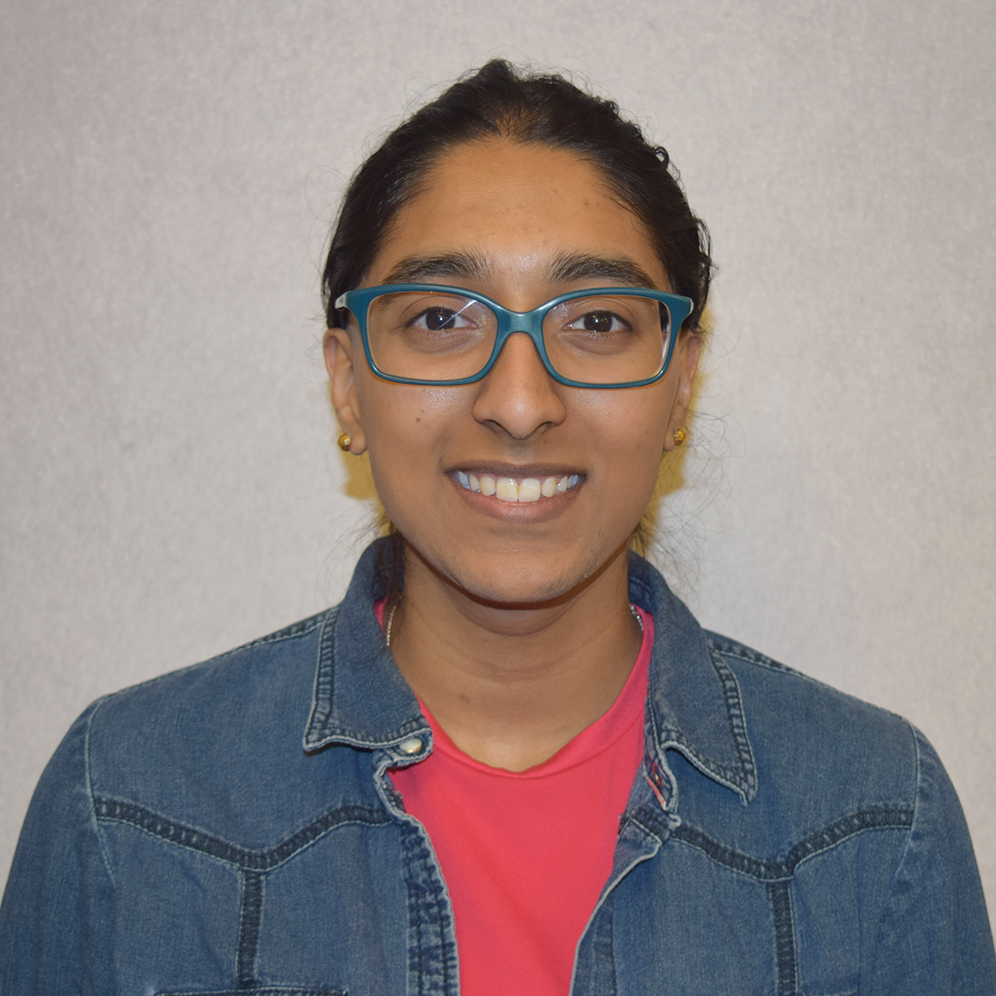 Recipient: Himaja Nagireddy
 In an effort to further human rights awareness on campus, Himaja founded a UNA-USA chapter at UConn to support community engagement with the United Nations Sustainable Development Goals. This is but one of the many ways in which she has served, because as a Leadership Legacy, Honors, STEM, and Bold Scholar at UConn, she has made strong efforts to support human right and dignity both on and off campus, from starting a national Gender Equality Fellowship program to leading delegations to the Commission on the Status of Women. Himaja's work transcends national borders, as she has worked with Barefoot College to provide "mindful, holistic, and sustained reproductive and nutritional health care education' to girls and women in rural Rajasthan, India.
Outstanding Graduate Assistant Award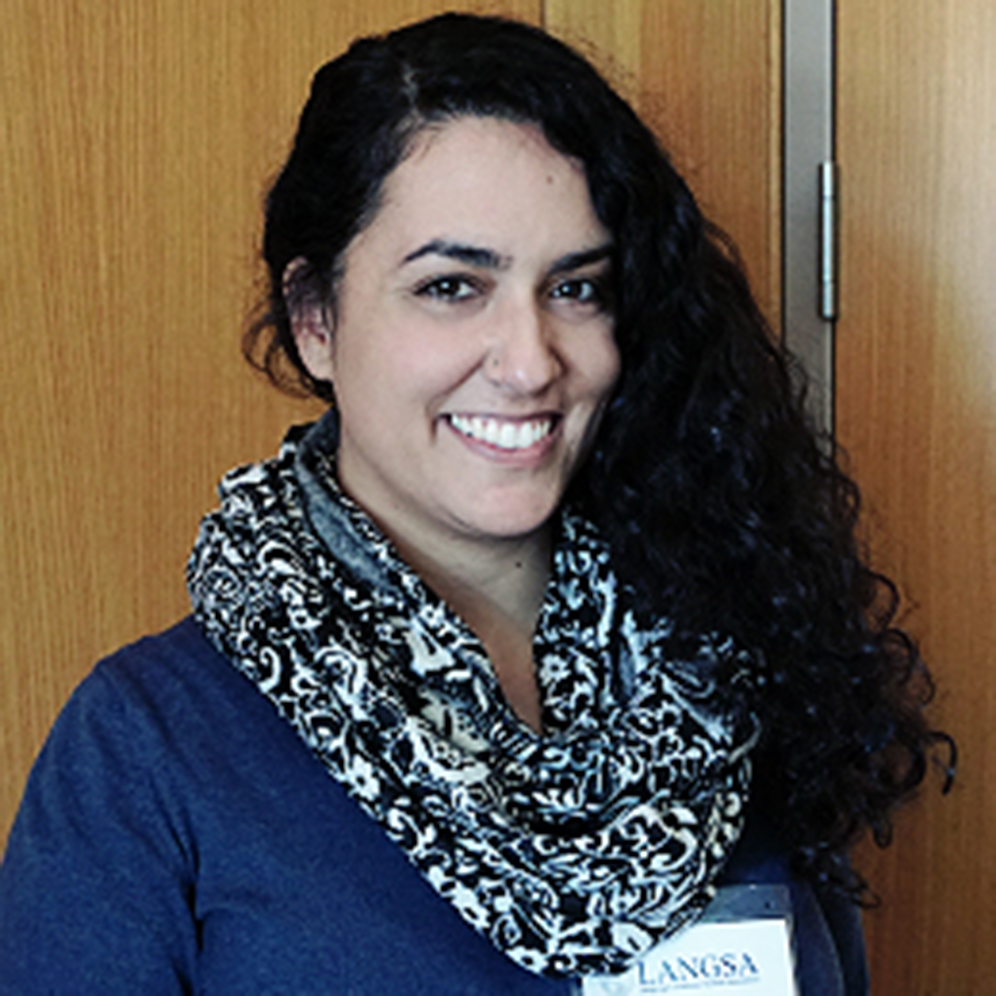 Recipient: Ruth Yuste Alonso
Ruth studies Literatures, Cultures, and Languages, and teaches in the Women's, Gender and Sexualities program (WGSS). She strives to implement the best teaching practices to generate student success and maximize learning outcomes for her students. Ruth goes out of her way to find diverse and representative teaching materials. She makes it a priority to learn about her students and takes the initiative to find activities and opportunities related to their passions. Ruth demonstrates a complete dedication to excellence in her teaching and a total commitment to the needs of her students.
Program of the Year Award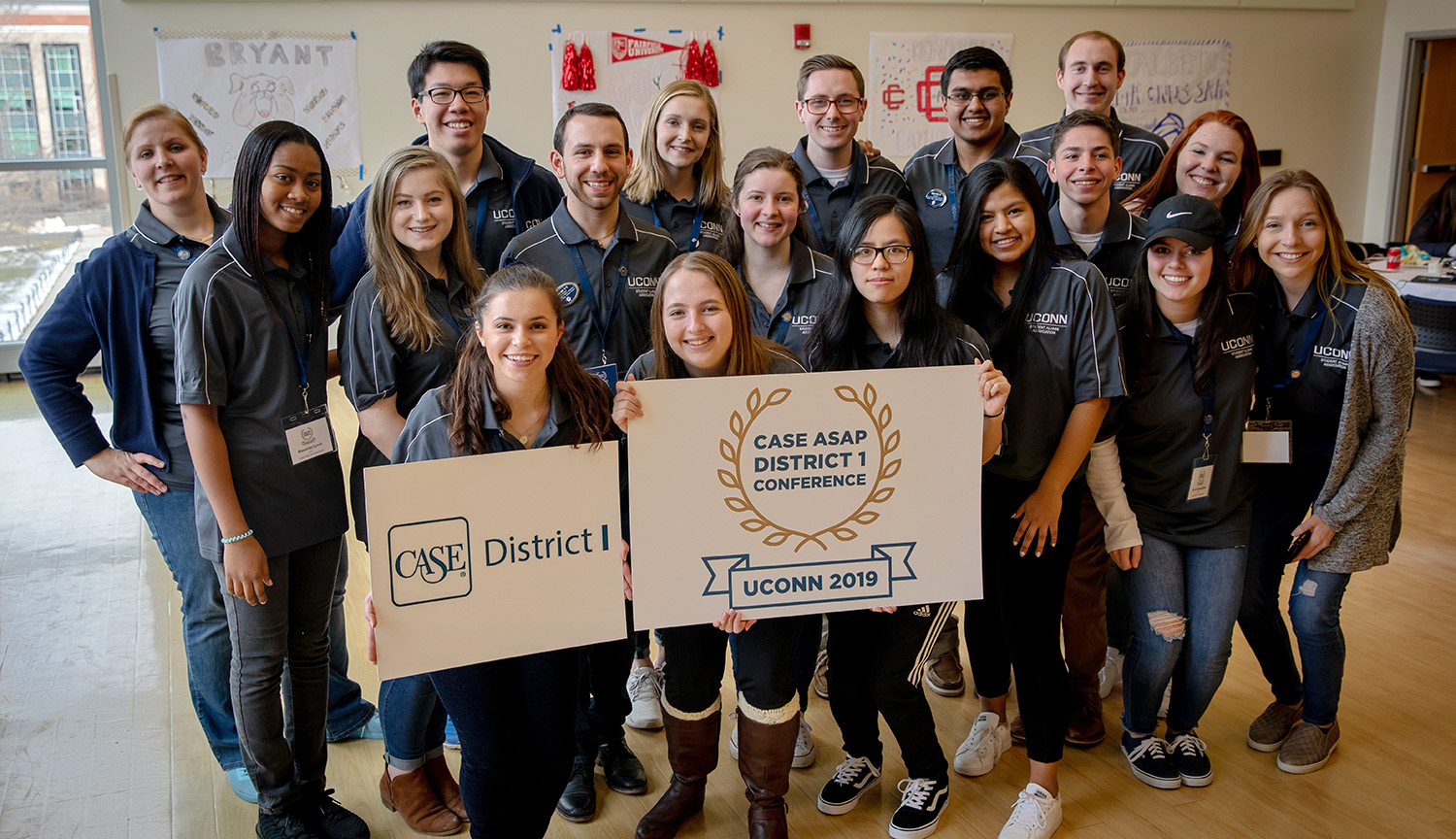 Recipient: UConn Student Alumni Association's OOzeball
The UConn Student Alumni Association (SAA) has been organizing OOzeball since 1984. In April 2019, SAA coordinated the 36th OOzeball tournament, themed Mudvengers: OOzegame. About 2,000 current students participated with more than 500 students attending as spectators. This campus-wide mud volleyball tournament is the second oldest, continuously occurring tradition at Storrsand helps students and future alumni feel attached to their alma mater. In addition, SAA found themselves projecting leftover funds at the close of their event due to the generosity of campus partners who did not charge SAA for services. So SAA set up a voting station where players were able to vote for the fund that they felt should receive the proceeds, and the Campus Sustainability Fund received the $7,500.
Organization Community Service Award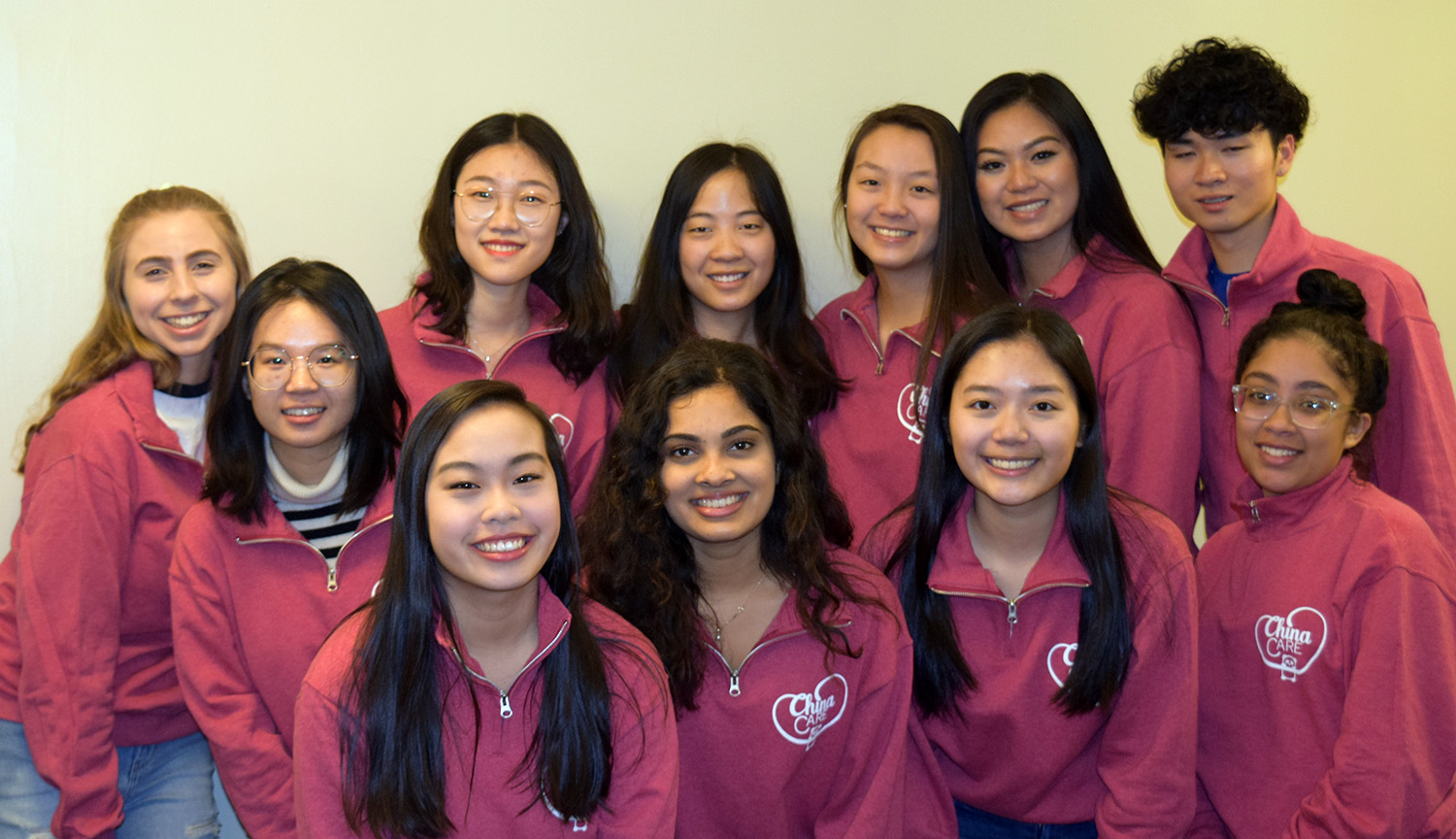 Recipient: China Care
China Care is a student organization that gives back to Chinese orphanages and adopted children. Their direct contribution to the community is two-fold: first, fundraising proceeds are sent to orphanages in China for supplies such as infant formula and diapers; second, they provide events for Chinese children adopted into the United States. China Care's services allows children to interact with their culture with knowledge that their parents may not otherwise have. At the local level, China Care hosts playgroups for Chinese adopted children and incorporates Chinese culture to promote awareness and diversity. At the international level, China Care works with the OneSky Foundation to come up with creative fundraising ideas to help raise money for their two sponsored children.
Spirer/Dueker Student Humanitarian Achievement Award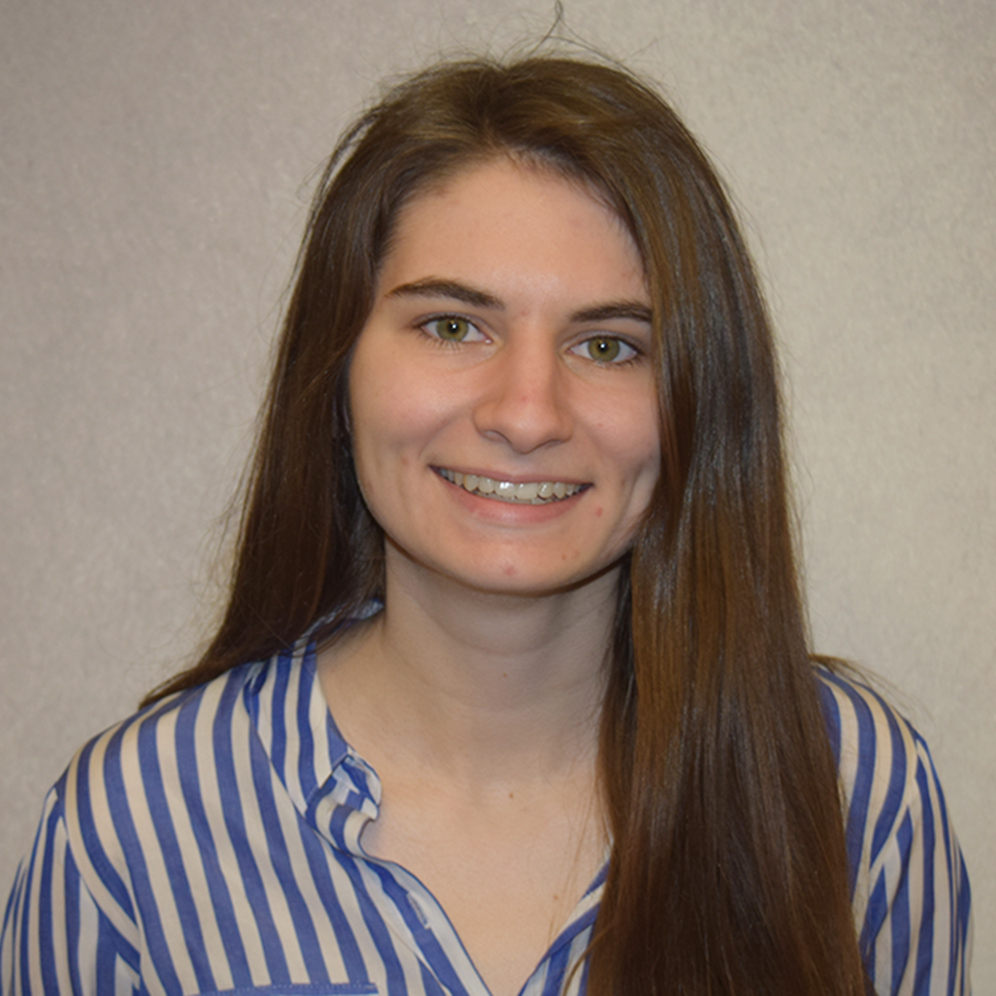 Recipient: Sophie MacDonald
Intent on confronting one of the greatest challenges of our time, Sophie has put herself at the front and center of agitating for action on climate change on campus by founding UConn's chapter of Fridays for Future. Through this group, she organized the fall climate strike, drawing from her knowledge of renewables and access to institutional information to compel the university to action. Recognizing that action on a problem of global scale requires collaboration on an equally global scale, she has worked as a member of an NSF-funded sociology-engineering team designing a solar microgrid for a community in Bahir Dahr, Ethiopia, in conjunction with students from the University of Bahir Dahr. It is work she intends to continue upon graduation, applying her mechanical engineering training and degree to renewable energy development and dissemination, with a humanitarian and human rights-based approach.
Student Organization Advocacy Award
Recipient: Students for One Health
In spring of 2019, Student for One Health was founded to bring together individuals from all backgrounds for the common cause of better understanding One Health and its impacts. One Health is the belief that human, animal, and environmental health all intersect, and allows individuals to better address major global crises such as climate change, antimicrobial resistance, and zoonotic disease. One Health successfully executed One Health Week in Fall 2019 by completing a campus clean-up, a tabling event in the Student Union to sell Bamboo toothbrushes, running a One Health fair, a DIY toothpaste event, a Fast Fashion Seminar, and a One Health lecture with two disease ecologists for the state. In addition, One Health held their first One Health Conference in February 2020 where they hosted Rob Werner from the League of Conservation Voters and Dr. Sandra Bushmich from CAHNR and CVMDL to discuss the rise of tick-borne disease due to climate change, in addition to sharing knowledge regarding the coronavirus.
Student Employee of the Year Award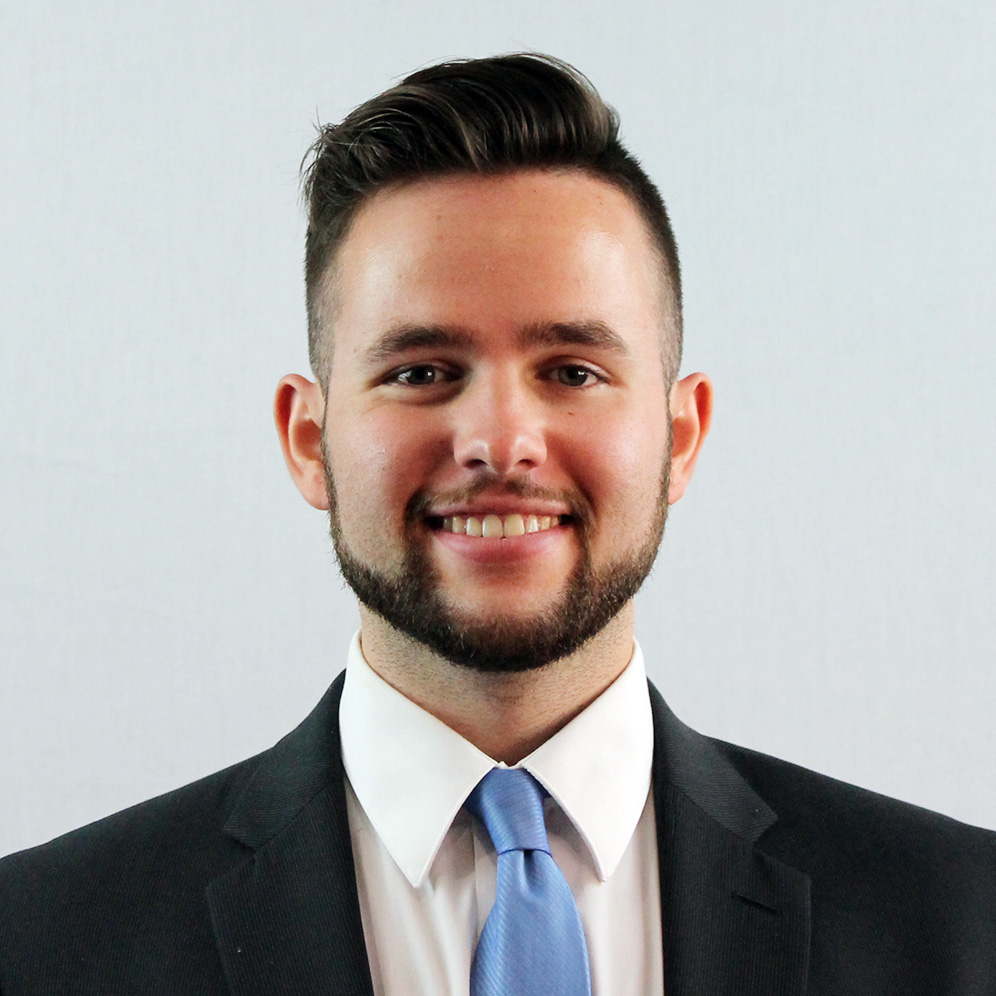 Recipient: Ryan Palzere
Ryan is a junior Environmental Engineering Major and a student employee within Community Outreach and Leadership & Organizational Development in the Department of Student Activities. Within his role, he supports up to twelve professional staff members and ten graduate assistants across the two areas. In addition to supporting their programs, he has demonstrated his leadership skills and commitment to creating a welcoming work environment by training and supporting new student staff members. Ryan has gone above and beyond to ensure that the needs of the events and programs have been met in the absence of a full-time Program Assistant and consistently exceeds all expectations.
Student Employee Supervisor of the Year Award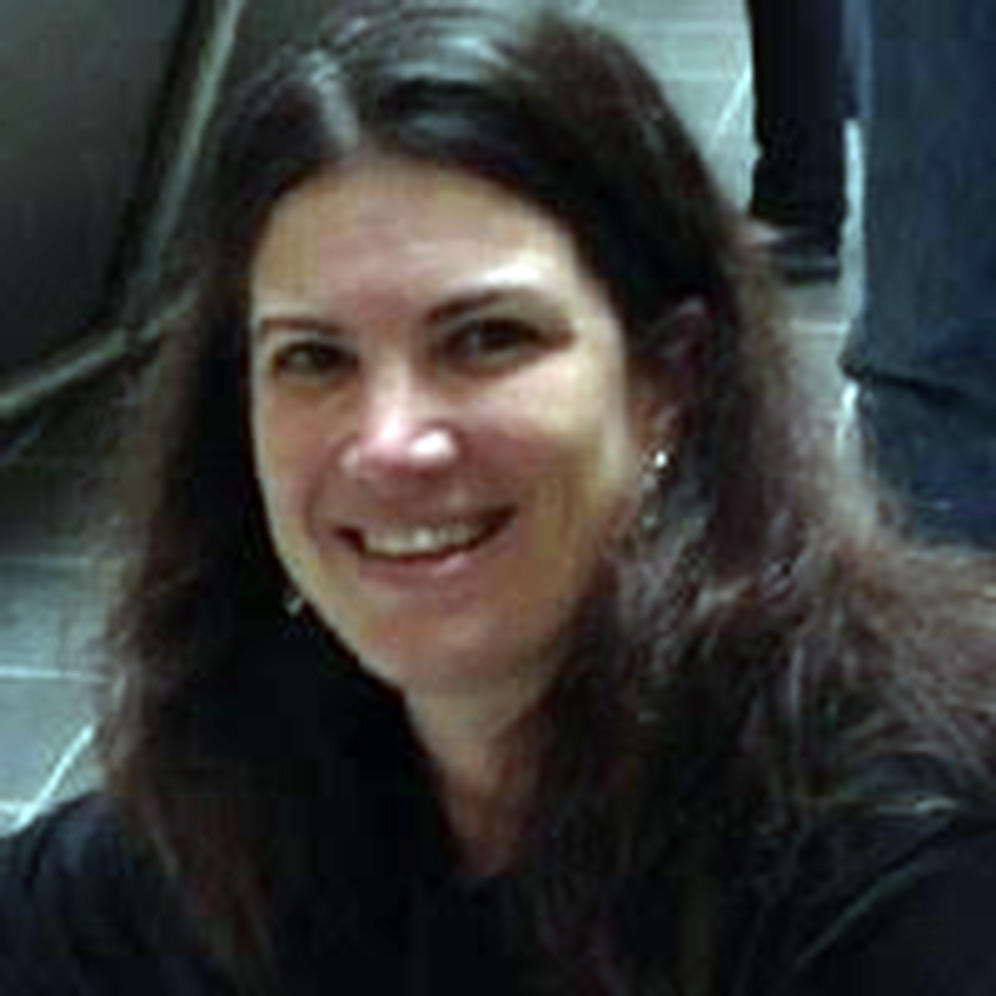 Recipient: Rebecca Bentley
Rebecca is an Administrative Manager in the Office of Student Financial Aid Services (OSFAS) and has worked in the office since 2013.  She is responsible for the Call Center, which is staffed primarily by students, and handles roughly 50,000 calls per year. Even with the high volume and sensitive nature of the discussion of finances, she has created a positive work environment in which all of her student employees feel valued and look forward to reporting for work even on those difficult days. In addition to training her students in all matters pertaining to Financial Aid and customer service, she also includes them in the hiring process when searching for new employees as a way of mentoring.  She supports and encourages the personal and professional growth of all of her students and is warmly respected by all.
Student Organization Advisor Award
Recipient: Jennifer Cheng
Jennifer works at the Puerto Rican and Latin American Cultural Center (PRLACC), running a program titled Mentoring, Educating, and Transforming to Achieve Success (METAS) and currently serves as the advisor for Distinguished and Motivated Academic Scholars (D.A.M.A.S.). Jennifer is someone who makes all feel welcomed and accepted and continuously motivates those around her. Jennifer is described as being empathetic, caring, understanding, and always offers the best advice to help the organization flourish. She supports the organization's mission and goals and cares deeply about the individuals in the group, always checking in on their holistic development. With an open door and open arms, Jennifer welcomes each student and builds a genuine bond so that they know she is always there cheering them on.
Student Leader of Character Award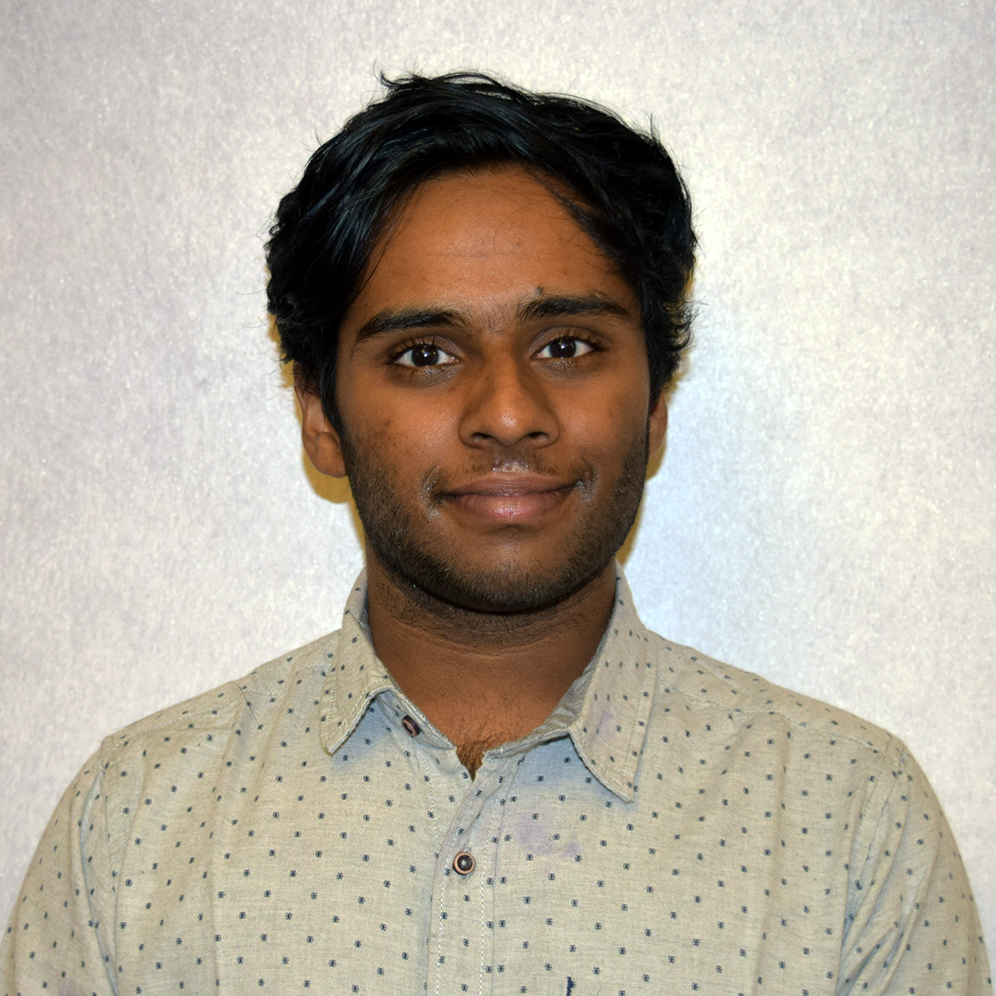 Recipient: Leelakrishna Channa
Krishna, a Molecular and Cell Biology major, has taken on several community initiatives and projects at UConn. He has served as a teaching assistant and as vice president and president of the CLAS Student Leadership Board. As a CLAS leader, Krishna has carried out events and facilitated the development of 25-30 board members. Krishna is always willing to volunteer his time by leading Open House presentations and suggesting new initiatives, among other things.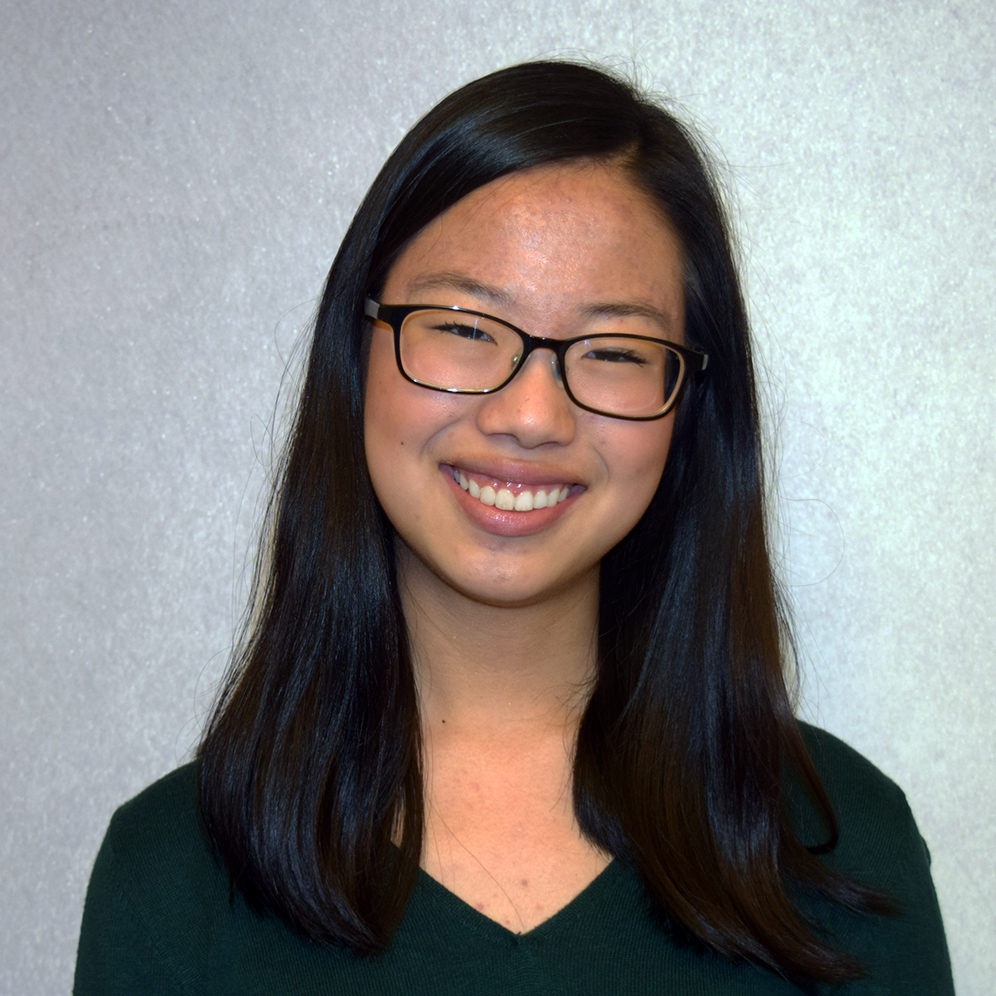 Finalist: Sarah Chen
Sarah, a Physiology and Neurobiology major, has been very involved with UConn Community Outreach. Sarah serves as a Trip Director for the Alternative Break program and, in this role, she has displayed dedication, empathy, and creativity. When planning activities, Sarah strives for constant improvement and aims to provide a holistic view of the topic area. She also strives to form intentional, genuine, and lasting relationships with her peers.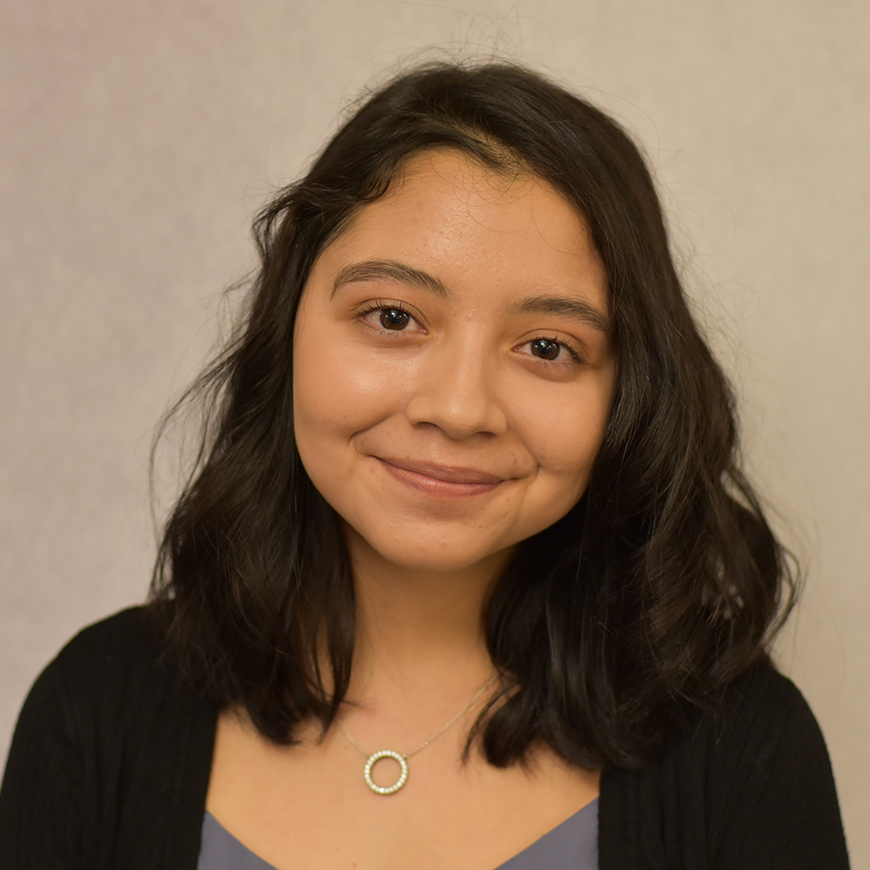 Finalist: Kimberly Escobar
Kimberly, a finance major, is involved with the Puerto Rican/ Latin American Cultural Center (PRLACC) as the mental health chair, Pi Beta Phi as the diversity and inclusion chair, and USG. In everything she is involved in, Kimberly has taken initiative in raising awareness around mental health and wellness on campus. Additionally, Kimberly serves as the secretary for UConn Collaborative Organizing, and works as an activist for issues that she is passionate about.